The Lily Initiative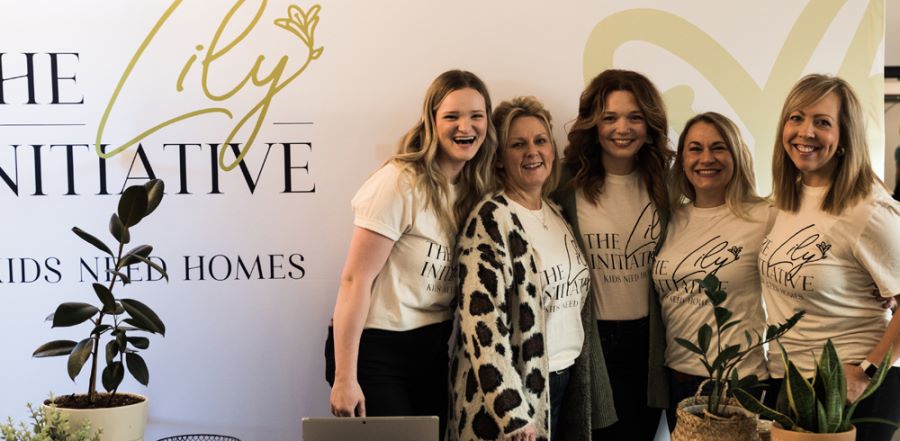 Don't miss any stories. Follow AG News!
Kristina Schwab knew she felt called to be a foster mom in high school. After baby-sitting for a family that fostered, she sensed in her heart that God wanted her to do the same. A seed had been planted.
A decade later, Schwab's teenage calling reignited when foster care ministry ramped up at the church she attended,
Evangel Church
in Bismarck, North Dakota. In that moment, she and her husband, Austin — along with their 4- and 6-year-old kids — knew they needed to move through the process of becoming a licensed foster family. At the end of 2021, they welcomed two toddlers who had been in the foster system into their home. What started as respite care turned into a stay of over six months and children who meshed. Her 4-year-old daughter picked out her foster sister's church outfits, and her 6-year-old anticipated playing with his foster brother each day after school.
Schwab's story is just one of several foster care accounts at the North Dakota church. Alisha A. Weston, who serves as community life pastor, says this is a result of a clear vision for serving "the orphan" — kids who come from hard places. From this, the church launched
The Lily Initiative
last year.
The Lily Initiative, based on the lilies of the field Jesus mentions in Matthew 6:28, exists dually to recruit foster families and walk beside those taking in children. The program is aimed to tackle an uphill statistic: a majority of families burn out after two years in foster care because they lack support. The Lily Initiative is designed to optimally equip foster families for the call, plus enable them to maintain their license longer, with less compassion fatigue and burnout.
To accomplish this, the church has established a comprehensive effort to support foster families through meals, errands, reimbursement for critical expenses, baby-sitting, and prayer. Evangel Church also has a "grandparent team," comprised of older attendees in the church who step into the role of grandma or grandpa in a child's life.
"The need for foster support is so high in our community," says Weston. "We firmly believe the answer lies within the Church."
The North Dakota congregation has rallied around this mission, giving over $100,000 in November and December 2021. Leadership has been strategic about implementing critical processes to minister to foster kids and their foster families, too.
Evangel Church
facilitated trauma training for all youth and kids team members, plus launched a separate room with teams specifically trained to develop connections with kids who have emotional or physical special needs.
Weston, 33, says the church has developed strong relationships with key community leaders and organizations that facilitate services for foster care. By strengthening the church's network with family counselors, social workers, and government officials, Evangel has developed a reputation as a church that is ready to act.
"We've gotten to the point where the system calls us first to see what we can do," Weston says. "The Lily Initiative is a picture of God's heart."
Evangel's lead pastor
Josh D. Skjoldal
agrees.
"No matter how great the harvest of transformed lives is at Evangel, the crowning jewel of this church's fruitfulness will be what we do for these kids," Skjoldal says.
Weston and Skjoldal attribute a portion of the accomplishment to the groundwork laid by
Backyard Orphans
, an Assemblies of God nonprofit organization that exists to train and equip churches ministering to children in foster care.
In May 2021, a
Backyard Orphans
team led by
U.S. missionary
Eric D. Porter conducted a workshop for Evangel staff, with customized training to create a ministry structure and action plan. The church invited foster families to the workshop to offer feedback on the ministry proposal, and the organization helped answer questions about working with government regulations. This holistic approach, Porter explains, helped take the church's vision from an idea to an action plan.
"When we work with churches, one of our primary objects is to identify if a church has the passion and infrastructure to get tasks accomplished," says Porter, a prime mover in the
AG Foster Care Network
. "When we began working with Evangel, it was so clear that they were all in."
Over half of the registered foster families in Bismarck are part of Evangel Church, and interest keeps growing among adherents to become or support a foster family.
"Our vision is that every child has a family and a place to call home," Weston says. "Until that happens, we'll be here supporting and encouraging others to join the mission."