The Miracle of Adoption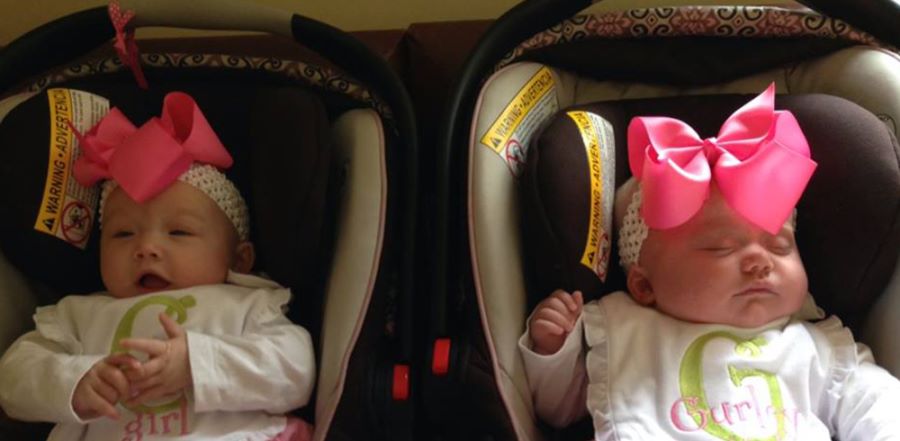 Don't miss any stories. Follow AG News!
Lindsey Hester Gurley wanted to adopt children long before her 2009 marriage to Jody Gurley. She had sent for a packet of information from Hillcrest Children's Home, the Assemblies of God ministry to orphans based in Hot Springs, Arkansas.
But Jody, 36-year-old senior pastor of First Assembly of God in Columbus, Mississippi, persuaded his wife to wait to begin the adoption process until the couple had biological children of their own first.
However, when Lindsey spent time in prayer at a 2013 women's church retreat, she felt God reigniting the desire to adopt. Registered nurse Sarah M. Rickert, a member of First AG in Columbus also at the retreat, received an urgent phone call. Hearing only Rickert's side of the conversation, Lindsey sensed the anguish Rickert -- who serves as a full-time RN at the county jail where there are 242 inmates -- felt over a 24-year-old pregnant woman headed to prison. The soon-to-be mom, locked up for an illegal drug violation, needed to find a home for the twin girls in her womb.
"The grandmother told me if I knew of anybody who wanted to adopt them to let her know," Rickert recalls.
Instinctively, Lindsey announced to Rickert right after the phone call that she would adopt the twins -- even though Jody knew nothing about the situation.
"I knew in my heart that the Lord had set these babies apart for us," Lindsey says.
Soon, back at church, Lindsey asked Jody if he wanted to adopt. He didn't understand she had specific children already in mind. When Jody realized the immediacy of the situation he readily agreed.
"I thought it was the most amazingly selfless thing he could ever say," says Rickert, who held the birth mother's hand as she gave birth.
The adoption didn't happen overnight. The birth mother contemplated other parents for the girls, including older relatives who tried to get involved. That's when Rickert took a risk and allowed the Gurleys into the hospital room to talk to the birth mother. Legally, the mother couldn't receive visits from strangers while in custody. The breach of protocol might have resulted in Rickert being fired from the position she has held for 18 years. Rickert ended up being suspended without pay for two days. However, she believes she did the right thing.
"Those girls are so loved," says Rickert, 41.
"The hero of the story is Sarah," Jody says. "The nurse is the only one who had access to the birth mother. At the risk of losing her job, she brought my wife and me into the hospital room to meet the woman who was incarcerated the day after she gave birth."
Jody also credits the birth mom with making a mature, courageous decision in giving up the children she knew she couldn't keep. The babies' grandmother - who already is raising her daughter's first child - pushed for the Gurleys to be the adoptive parents of Sadie and Lucy, who came into the world Oct. 27, 2013.
The Gurleys started out as guardians and then adopted the girls March 18, 2014 after the birth parents relinquished their legal rights. The adoption process rarely moves as swiftly.
Although healthy at birth, Sadie became ill with a high fever at around eight weeks old. A form of bacterial meningitis, Group B streptococcus, threatened her life just before Christmas 2013. Sadie suffered six strokes and had a shunt inserted in her brain due to hydrocephalus. Sadie laid in a coma for 11 days. Doctors suspected Sadie never would eat or breathe on her own again.
Yet by the time of her hospital release, Sadie had been taken off a ventilator and feeding tube. Although Sadie must participate in physical and occupational therapy twice a week, Lindsey is hoping for a complete healing.
Lindsey, 29, says she and her husband want to have a biological baby someday -- before they adopt another child.
Lindsey and Jody took turns sitting at Sadie's hospital bedside for two months, even though at the time they had no guarantee they would be awarded custody. Lindsey says the negative feedback from some Christians who tried to dissuade the couple from adopting surprised her. Some had concerns that the girls would be damaged because of their heredity.
"Jody and I have seen the beauty of adoption and the difference it can make bringing someone into the family," Lindsey says. "The ordeal made me think of how God didn't walk away from us when we were a burden to Him. Adoption is showing the love of Jesus that I didn't know I had."
"Our girls were conceived in a weak moment that most would call a mistake," Jody says. "I know that before time began the God of all creation knew their names, their situation, and their future."