The Odyssey of Henri Dennis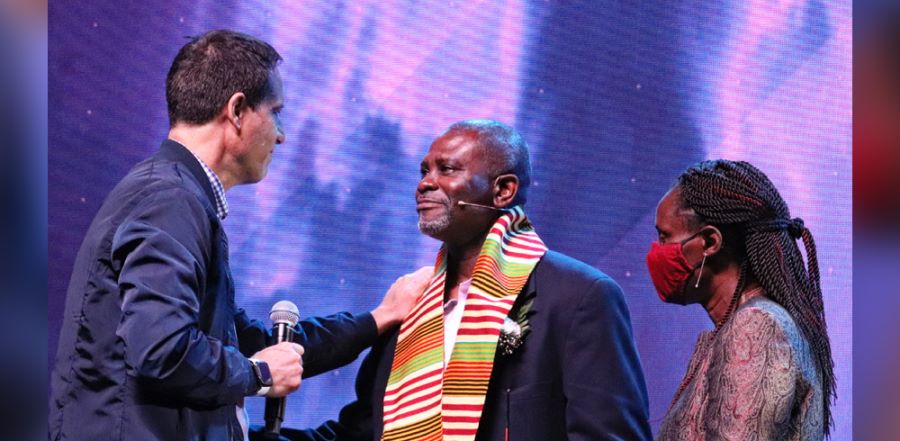 Don't miss any stories. Follow AG News!
When former American slaves settled on the West African coast and established Liberia in the 1840s, they modeled the newfound nation upon democratic principles. But soon they began to clash with indigenous peoples who lived in the isolated bush. For generations, only educated freed slaves and their descendants could hold top jobs and exercise other prerogatives connected with their social status.

The resulting hostility over the two-class system finally boiled over in a 1980 military coup led by Samuel K. Doe, which triggered nearly a quarter-century of conflict. In the takeover, Doe and his followers murdered President William R. Tolbert Jr. and 13 other government officials, including 49-year-old Minister of Government Affairs Cecil Dennis — executed by firing squad.

Five years later, Cecil's foreign service diplomat brother, Henri Dennis Jr., died in the war as well. Henri's son, Henri Dennis III, then 18, remembers the era with mixed feelings.

"It was a brutal period: electricity knocked out, food was scarce, no water to drink," recalls Dennis, 55. "A lot of people lost their lives. We had to believe God for everything during that time. But I had the biggest spiritual growth spurt in my life."

Dennis felt the call of God to ministry just before war broke out. However, during the fighting, he felt dejected, sensing that his desire to serve the Lord would be in vain because he inevitably expected to die from the conflict. Yet Dennis says the Holy Spirit set him straight, exhorting him to be an example of faith despite the dire circumstances.

In 1996, when Dennis worked an administrative post at the U.S. Embassy in Liberia's capital Monrovia, ethnic tensions again flared. Young, educated Liberians — including those with an American surname — faced grave risks. Dennis received a visa to seek political asylum in the U.S.

His charismatic Lutheran mother, Dorothy Turkle Schellart — who took in 100 orphans during the war — also influenced her son's Spirit-filled beliefs. Dennis planned to attend a Lutheran seminary in Pennsylvania, but to obtain a scholarship he first needed to undergo an interview with a presiding bishop. The ensuing exchange revealed how differently the Lutheran church operated in the U.S. compared to Africa.

The official asked Dennis questions about baptism in the Holy Spirit.

"He raised his eyebrows when I told him I prayed in tongues every day," Dennis recalls.

Then the bishop asked his views on homosexuality.

"I believe homosexuality is a sin, just as lying and stealing are sins," Dennis declared. "People need to confess and be set free."

The official replied that some of his best board members were homosexual.

Dennis realized he couldn't submit to that kind of leadership. He rejected the scholarship.

Instead, he moved to New York, where his fiancée, Comfort, lived. Comfort, who left Liberia in the 1980s, attended Bethlehem Assembly of God in Valley Stream. Henri joined her for services.

"I felt the Holy Spirit tell me, This is where I want you to prepare for ministry," Dennis says. Henri and Comfort wed at the church, and senior pastor Steven Milazzo agreed to hire Dennis as a part-time pastor. At the same time, Dennis worked construction jobs while studying Global University courses. Milazzo prayed with and mentored Dennis weekly.

"I saw ministry potential in him," says Milazzo, who has led Bethlehem AG for 28 years. "We talked about discovering the call of God he had on his life."

Initially, Dennis focused on pastoral care. Within a couple of years, the Bethlehem position developed into a full-time role, and Dennis began teaching and counseling. Eventually he became Milazzo's senior assistant at Bethlehem, a church of 2,000 adherents representing 52 nationalities.

In all, Dennis spent nearly 25 years on staff. Last November, New York Ministry Network Superintendent Duane Durst asked Milazzo if Dennis could fill in at Freedom Chapel, another diverse AG church in the nearby Long Island village of Amityville. The pulpit had been vacant there for two years.

The one-month stay turned into two months, then three. The Freedom Chapel board asked Dennis to apply for the position permanently, which he did. The congregation of 300 members unanimously voted him in as pastor. He began his full-time duties on Easter.

"Henri is a wonderful pastor and a great counselor," says Milazzo, 58. "He is a man of integrity and character. I don't know anyone who doesn't love him."

Milazzo says Bethlehem AG and Freedom Chapel will partner on projects whenever possible as the two churches have in the past, including Hope Day food distribution initiatives.

Dennis is the right pastor for Freedom Chapel, according to Milazzo.

"He's been prepared for this, he's more than ready," Milazzo says. "Henri has great patience, maturity, and leadership skills."

Before his mother died two years ago, Dennis returned to Liberia with Durst to see her for the first time in two decades. Dennis and Durst are involved in efforts to start a master's program at the AG Bible college in Monrovia. While the majority of Liberians profess Christianity, the nation is bordered by Muslim-dominated countries.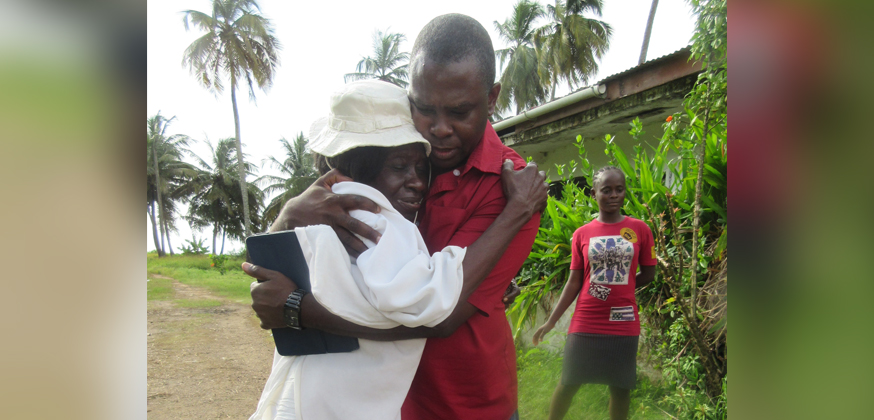 Lead Photo: Henri Dennis (center) is commissioned by Steve Milazzo (left) at a farewell service as his wife, Comfort looks on.
Bottom Photo: Henri Dennis hugs his mother, Dorothy, after returning to Liberia for the first time in more than 20 years.