The Power of an Invitation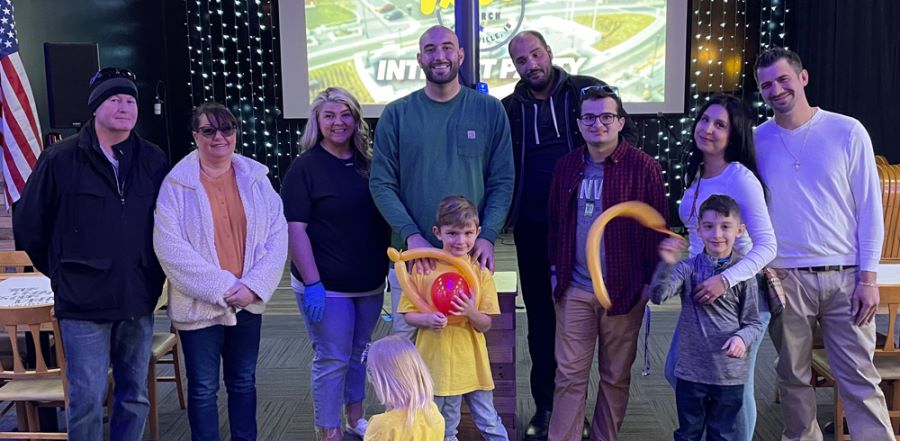 Don't miss any stories. Follow AG News!
During a normal school bus run in May 1997, Dafne Southern, 13, accepted an invitation from her friend Libbi Cruz to attend Sunday School at
Grace Assembly of God
in Greenwood, Indiana, on behalf of herself and 5-year-old brother, Max.
Several weeks later, their unchurched parents decided to attend a Sunday worship service. They wanted to check out what their children were learning.
Eventually, the entire family committed their lives to Christ and were baptized together. Max C. Southern is 30 now and pastor of
The Ville
, a new church he is planting with his wife, Keshia, in Shelbyville, Indiana.
"You never know how God can use an unnoticed invitation 25 years ago to change the course of a family's history forever," he says.
During summer youth camp in 2006, Max remembered a clear urging to attend Central Bible College (CBC), the Assemblies of God school in Springfield, Missouri, in order to become a youth pastor. Although only 14, he retained that message in his heart.
At 16, he learned a serious lesson hotfooting his mother's new car on a country road with a friend. Losing control at 130 miles per hour, he knocked over a telephone pole, totaling the vehicle. Miraculously, the two teenagers suffered only minor concussions.
Two days later, two classmates died in an auto accident.
"I realized how blessed I was to be alive and I how had better follow God's claim on my life," he says. "It helped solidify my calling."
Upon graduating from high school in 2010, uncertainty loomed. Should he continue operating a growing asphalt maintenance business he had begun in high school, and attend a local junior college?
God won the debate when Southern enrolled at CBC.
After graduating in 2013 with a bachelor's degree in church leadership, he joined
Marshfield Assembly of God
in Missouri as youth pastor, serving six years. In 2016, Southern says he received another clear divine message, to plant a church in Indiana.
Meanwhile, he earned a master's degree in organizational leadership from
Evangel University
in Springfield. In 2018, he became executive pastor of
Bluff First
, an AG church in Poplar Bluff, Missouri.
His desire to follow God's leading to plant a church near his hometown strengthened. Relying on prayer and encouragement from Bluff First's senior pastor,
T.J. Woodard
, Southern contacted the AG
Indiana District
.
Southern's calling matched the Indiana District's vision of planting a church in every county Seat in the Hoosier State, reports Treasurer Greg M. Allison. The district has provided about $50,000 for The Ville's launching.
The district's church planting cabinet accepted Southern as a good fit for Shelbyville, the Shelby County seat, a community of 20,067 residents 30 miles southeast of Indianapolis.
In May 2021, Southern resigned from Bluff First Assembly and began raising financial support and mustering a team.
The AG's
Church Multiplication Network
supplied helpful resources, including a three-day
Launch Training
event in Ohio, where the Southerns linked up with CMN coach Loren M. Zamora.
"I was impressed with the authenticity of Max and Keshia and their obedience to the Lord," says Zamora, 33. Zamora and his wife, Veronica, are
in the process of launchin
g Neighbors Church in Tampa, Florida.
Southern has formed a 15-member team. The Ville recently purchased a vacant 7,000- square-foot former nondenominational church building close to an elementary school.
Southern and the team are in the process of completing renovations on the building, canvassing neighbors, implementing social media, networking with community organizations, and scheduling outreaches before the official launch on Sept. 18.
"We want to present the gospel and see people saved," Southern says. "Jesus cares about every size church and community."