The Value of College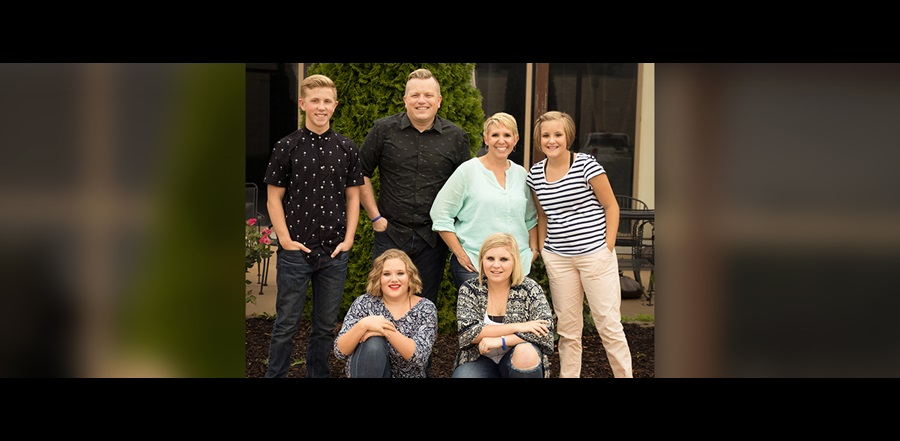 Don't miss any stories. Follow AG News!
With four kids in their family and the continually rising cost of higher education, Jason and Paula Noble of St. Charles, Missouri, knew they would be unable to pay for college for their children. So they decided they wouldn't.
They sat each of their children down, explained the importance of a college education, told them they would always be there to help in a bind, but ultimately, it would be the kids' responsibility. They helped their children set up monthly budgets and encouraged each to get jobs in high school to start saving for their future.
When their eldest daughter, Avi, turned 16, she began working at Chick-fil-A. She saved money with plans to attend Vanguard University, an Assemblies of God school in Costa Mesa, California. The Nobles paid a portion — such as taking the tax credits the government offers and giving that money to their daughter for her schooling — and the school provided financial assistance, but it still left Avi short. With her parents' blessing, Avi took off a year to work. Now 19, she attends Vanguard full time and works full time. She also plans to attend a local community college in the summer to earn credits to cover the basic courses.
Son, Ryan, 17, who also wants to attend Vanguard, is now employed part time and budgeting more stringently, having watched his sister's experience. The other two girls in the family, 14-year-old twins, are just starting to consider college possibilities and are saving as they can.
"We feel our kids need to understand the sacrifice and privilege it is to attend college," says Jason P. Noble, pastor at First Assembly Church in St. Charles. "They will get more out of it when they pay for it themselves — just as Paula and I had to. It's part of what we're called to do as parents — teach our kids how to function outside of us. But I also know we're out of the norm."
Not so out of the norm, though, according to Kyle Dana, senior vice president of retirement and investments with AG Financial Solutions in Springfield, Missouri. Dana encourages his clients not to pay for their children's college education.
"Don't worry about it, and don't pay for it," Dana, an Evangel University graduate, advises parents. His rationale is that too many parents feel a guilty burden to shield their kids from debt, when the better route is to teach their children to work hard and save money.
"It's important to think long term, not short term," Dana says. "Teaching children about the responsibilities of adulthood and 'good' debt will take kids much further than simply giving to them without them having to earn it."
Of course for many parents, this concept is easier said than done, especially when college costs keep rising and more and more students seek loans to acquire a degree. According to a recent Pew Research Center finding, 37 percent of adults under age 30 now have student loan debt upwards of $45,000. And research shows that while these adults do better economically than their non-college-educated counterparts, they also tend to feel less upbeat about the value of their degree . Dana thinks that has more to do with the unrealistic expectations of many graduates rather than the reality of their situation.
"We live in an entitlement society," he says, where many young adults think they should graduate and immediately be able to live at the same economic level as their parents. "You don't build your lifestyle first. You pay your bills and you allow your lifestyle to go up as your expenses go down."
If graduates feel so stressed under the burden of college debt, and they aren't sure they'll find a job in their chosen career, is it even worth pursuing a degree?
John W. Davidson, director of Alliance for Assemblies of God Higher Education in Springfield, Missouri, says it is — especially pursuing an education in a faith-based atmosphere, whether that's at an AG school or an institution that has a Chi Alpha Campus Ministries group. Davidson explains that even with the rising costs, these campuses not only offer students solid academics to prepare them for a specific job, increase their financial opportunities, and stay competitive in today's job market, they focus on creating "whole people who have a strength of character and are on mission for Jesus."
Having counseled hundreds of students through the process, Davidson understands the balance of affordability with usefulness, but he sees reasons for hope even in the midst of debt's certainty.
"Before they go to college and even while in college, if students will take seriously their responsibility in financially pursuing a degree and will work, they can receive a much-reduced debt experience," Davidson says. He encourages students to research scholarship money there for the taking, including often overlooked Alliance for AG Higher Education scholarships.