Training Young Leaders: 2017 Ralph Riggs Scholarships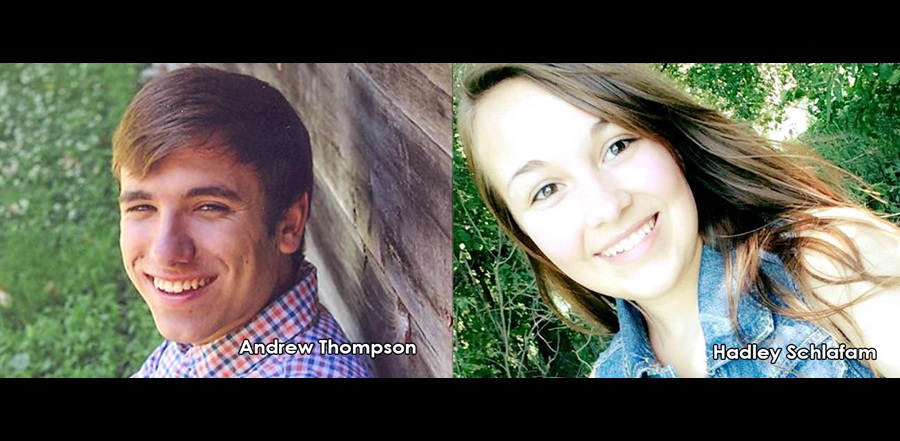 Don't miss any stories. Follow AG News!
Ten high school graduates, attending Assemblies of God colleges and universities beginning with the 2017 fall semester, have been awarded Ralph Riggs Scholarships.
The Ralph Riggs Scholarships, named for former Assemblies of God General Superintendent Ralph M. Riggs, is one of four scholarship/grant programs sponsored by the Assemblies of God Trust. The Riggs scholarships are awarded annually, as funds permit, to a select number of high school graduates planning to attend Assemblies of God colleges and universities. The General Superintendent's scholarship ($30,000 each distributed over a four-year period) is awarded to one male and one female high school graduate. Scholarships of $5,000 each are awarded to eight more high school graduates.
Recipients are chosen by the Alliance for AG Higher Education Committee based on students' outstanding academic merit; exemplary school, community and church service; and personal references.
The two General Superintendent's $30,000 scholarships were awarded to Hadley Schlafman and Andrew Thompson.
Schlafman of Bismarck, North Dakota, is attending North Central University (NCU) in Minneapolis, Minnesota.
Although Schlafman was born with unilateral hearing loss, she has overcome many challenges. She plans to pursue ministry as a worship leader, which will be the focus of her studies at North Central University (NCU).
"My unique situation has been a testament to God's power, and my desire is to give Him glory," says Schlafman. "Attending a university with Christian values will benefit me and my choice of vocation. NCU will offer me an opportunity to develop a particular set of skills in worship leading that a secular university would not provide."
Thompson of Little Falls, Minnesota, is also attending NCU.
Thompson's decision to attend NCU is strategically focused on his desire to prepare to be a strong Christian influence in the mainstream business world. He is majoring in math, with a plan to become a statistician.
"Many college students lose sight of their faith, but a school such as NCU will help me stay focused on God," he says. "An Assemblies of God school is an excellent choice because it will prepare me for God's long-term plan for my life."
Following are the Ralph Riggs $5,000 scholarship recipients and the AG university they are attending:
Evangel University, Springfield, Missouri — Ashlynn Burgess, Eagle River, Alaska; Parker Hastie, Springdale, Arkansas; Janea Rapp, Osceola, Wisconsin; Emily Standage, Aurora, Nebraska. North Central University, Minneapolis, Minnesota — Ethan R. Cruse, Dunn, North Carolina; Southwestern AG University, Waxahachie, Texas — Nadya Ferguson, Healy, Alaska; Southeastern University, Lakeland, Florida — Vanessa Amor Flores, Joliet, Illinois; Northpoint Bible College, Haverhill, Massachusetts — Christina LeAnne Pike, Newfield, New Jersey.
AGTrust has awarded 1,164 scholarships and grants totaling $3,054,982 to AG university students and graduates since its formation in 2008. For more information on AGTrust scholarship/grant deadlines and applications, go to agtrust.org.