Transferring a Pioneer Spirit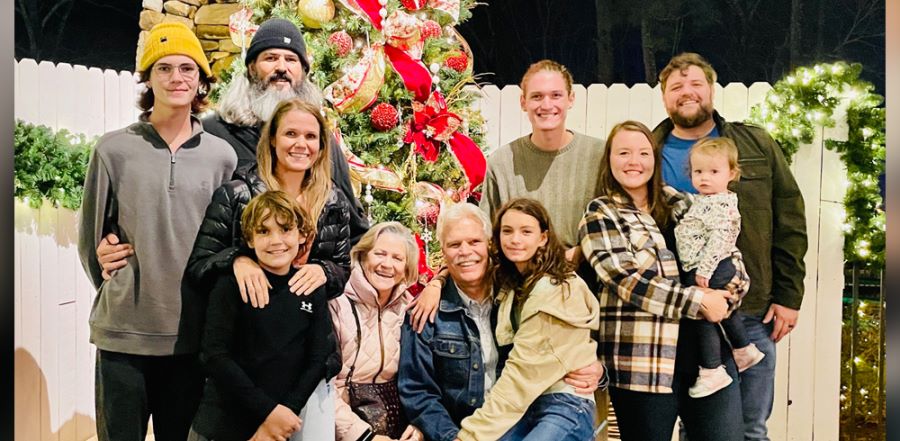 Don't miss any stories. Follow AG News!
When Bill and Connie McDonald launched a church in Cuenca, Ecuador, as Assemblies of God world missionaries from the U.S., they had no illusions it would be easy. Only 800 evangelical Christians lived in the city, then home to 250,000 residents.

Still, the amiable and joyful Bill didn't foresee it as a lifetime position. He believed in the vision God gave him to plant a congregation and start multiple other churches. His goal — a healthy one for any missionary or pastor — was to work himself out of a job and hand the ministry over to locals who had been discipled.

And that's what happened. The McDonalds, married for 48 years, have experienced a series of tragedies and subsequent tremendous victories. Along the way, McDonald responded to an unexpected call of God to start a television network.

Once he had accomplished the task, McDonald again envisioned a time of leaving the enterprise in the hands of others trained to operate it. A medical crisis involving Connie hastened the plans.

But as he approached traditional retirement age, McDonald felt he still wanted to serve in ministry. So he accepted an assignment as interim pastor in Alabama.

JOURNEY TO MISSIONS
The McDonalds may never have become missionaries if not for Connie as a young teenager accepting a job as a paid nursery worker at Evangel World Prayer Center in Louisville, Kentucky. Bill and Connie subsequently attended a worship service and both accepted the Lord. Bill, then 16, sensed an immediate call to preach.

In 1974, the couple — 20-year-old Bill and 17-year-old Connie — wed. They enrolled in Southeastern University in Lakeland, Florida, then transferred to Evangel University in Springfield, Missouri, for their final year.

While serving as associate pastor at the Louisville megachurch, McDonald felt God's call to be a missionary to Ecuador. But before they left, the couple dealt with a pair of tragedies.

Their second and third children, William Evan and Katherine Lee, both died of microcephaly, a birth defect in which the baby is born with too small a brain. Billy died at 4 months old in 1982; Katherine at 2½ months in 1984.

"The death of our children shook us at our roots," McDonald says. "We had many questions, but we consciously decided to worship God in the midst of the storm. We had peace that passes all understanding in getting over the losses."

Before heading for Ecuador, the McDonalds didn't know any Spanish, but they learned it well enough after studying at the AG's language school in Costa Rica. In 1990, McDonald planted Cuenca Christian Center with 11 people. It develop into the largest evangelical church in the city.

ECUADORIAN MINISTRY
When he left Cuenca Christian Center, the church had 700 regular attendees. Jimmy Cornejo, who found salvation in Jesus at the church, succeeded McDonald as senior pastor and the church has continued growing, now with 4,000 adherents. Cornejo also serves as assistant superintendent of the Ecuador Assemblies of God. Under McDonald's leadership, Cuenca Christian Center opened a Christian school and Bible college. Cuenca Christian Center planted two dozen congregations, everywhere from the Ecuadorian jungles to the Galapagos Islands.

McDonald already had started transitioning out of pastoring in 2003 when he founded Unsión, which quickly became the most-watched television station in Cuenca. Even though he had no expertise in TV ministry, McDonald realized such efforts would prove more effective than the church's door-to-door evangelism campaigns, which had resulted in limited success.

Unsión brought Christian-valued programming to the city as an alternative to the often violent and sexually explicit fare on other channels in Cuenca. Within a couple of years, the family-friendly television station began reaching homes throughout and beyond Ecuador via cable and satellite.

A setback threatened the ministry in 2006 when a spark from a roofer's welding torch ignited a fire that destroyed Unsión's studios and equipment in a matter of 10 minutes. However, by the end of the year, Unsión had purchased a building twice the size of the previous studios, doubled its staff size, and increased the number of faith-based programs produced. In a city that originally scorned the American missionary, McDonald received a groundswell of support, from the highest government officials to the poorest residents.

Thousands of people have made commitments to Jesus through the TV ministry's counseling center.

When McDonald turned 60, he began to ponder his next phase of ministry, convincing Thom E. Davis, media pastor at Griffin First Assembly in Georgia, to succeed him at Unsión.

Connie's ill health accelerated the McDonalds' departure plan in 2019. Suffering a heart ailment due to the thin air of the Ecuadorian mountains (Cuenca is 8,400 feet above sea level in the Andes), the McDonalds wrapped up 33 years as AG world missionaries. They relocated to the more tolerable altitude of Oneonta, Alabama — 873 feet above sea level.

"Everything we started is still going because good people took it over with their different giftings," McDonald says. "By God's grace, He gave us good people to pass the torch to."

While there always are bumpy parts to transition, McDonald had no desire to stay too long in Cuenca, which has doubled in size since his arrival.

"God has given me the ability to turn things loose when I'm done," McDonald says. "I realized I had to give up ownership and embrace the leaders coming up because it's not really mine to begin with."

Initially, McDonald agreed to serve as interim pastor of Anchors Church. He then accepted an invitation to be the full-time pastor, committing to stay five years, provided the church reaffiliate with the Assemblies of God, which it did. At 68, McDonald is halfway through his pledge.

LEGACY CARRIES ON
Although Bill and Connie are back in the States, both their children remain in Ecuador with their spouses, serving as AG world missionaries.

Leah Ash McDonald married Joil Marbut in 2000. Initially, Leah and Joil worked with McDonald in Cuenca before they began a pioneer work of their own in the Amazon jungle, ministering to the indigenous Shuar Indians.

The Marbuts started a church in Sucua among the Shuar that has launched another 65 congregations and three Bible schools in the jungle province.

In 2006, Leah opened Ecuador Hope House, a residence for females ages 8 to 20 who have been victims of abuse or exploitation. Currently 65 rescued girls live there.

Leah has four children of her own ranging from ages 10 to 18. Three years ago, her oldest, Drew, exhibited a courageous missionary spirit of the next generation in climbing mountains for a Speed the Light fundraiser. Leah credits her father with instilling a missionary calling in her to a dense rain forest brimming with pesky insects and poisonous snakes.

"He gave opportunities to be involved in everything going on when I grew up in that environment," says Leah, 43. "He didn't go off in the morning and come home at night from a job. We were all part of it; the family did it together."

The family eventually included Seth Xavier McDonald, born 13 years after Leah. Seth now is an AG world missionary — also in the jungles of Ecuador.

Seth and his wife of seven years, Kaitlin, initially are focusing on the Waorani tribe. They eventually hope to reach the remote and unreached Taromenane, accessible only by canoe. Seth says he is encouraged by his father's repeated advice: My roof is your floor.

"My dad was a pioneer in Cuenca," says Seth, who has a 2-year-old daughter, Natalie June. "I saw all the fruit reaped from his 30-plus years in the city."

Seth says he appreciates that early indifference and even hostility toward evangelicals and Pentecostals didn't scare or dissuade his parents from their mission.

"They were models of persistence," Seth says. "They kept showing up and loving people, no matter what."

Bill McDonald is grateful that the Lord answered his ministry prayers beyond what he anticipated.

"I can take little credit, other than being available," Bill says. "I took some risks, but I don't have much talent."

Leah disagrees.

"There wasn't much my parents put their mind to that they didn't accomplish, just because they were willing to follow Jesus," she says.
Photo: The McDonald family (from right) includes Seth, Natie June, Kaitlin, Drew, Emelia, Bill, Connie, Aidan, Leah, Joil, and Will.