Transformed at the Farm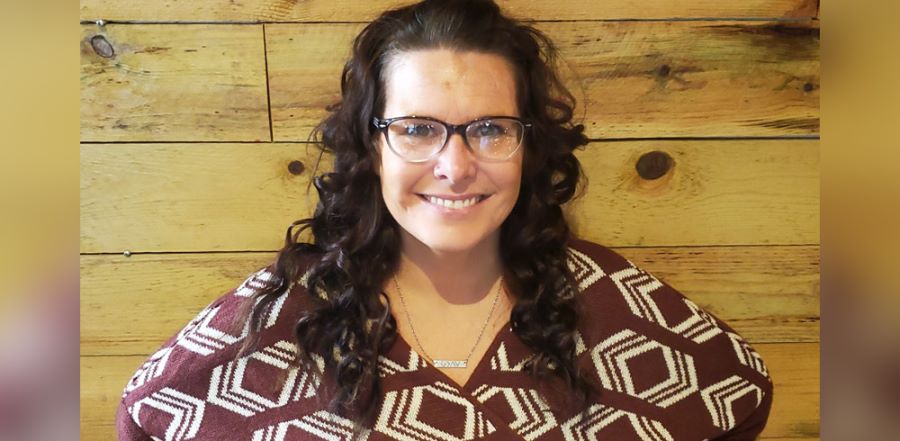 Don't miss any stories. Follow AG News!
Second of two parts.

Nearly 800 women have graduated from New Life Farm for Women, operated by the Chicago Dream Center. The yearlong program in a rural Illinois setting is designed to help drug addicts, prostitutes, alcoholics, and other women reset their life in a biblically based environment.

But what happens once the women are out on their own? Many wind up being discipled further in internships offered at the Chicago Dream Center, which is affiliated with New Life Covenant Church. That includes Sarah J. Pappas and Sara A. Kellums, who both are serving 6-month internships after graduating in the fall.

These days, Pappas and Kellums are involved in Dream Center ministries such as Bridge 2 Life, which distributes food and offers prayer to the homeless, and Rose of Sharon, which ministers to those who have been trafficked and prostituted.

The women, both 37, are on a solid path that eluded them through dysfunctional childhoods and addictive behaviors in their early adult years.

In fact, Pappas didn't start her internship until completing a 20-day ankle-bracelet sentence in her native Reedsburg, Wisconsin, related to an offense before she went to the Farm. The charge stemmed from the second driving under the influence arrest she'd had in a five-day span.

Pappas went to the Farm in an emergency situation that likely saved her life. She had just been released from a Rockford, Illinois, hospital after overdosing on heroin. A nurse at the hospital who had graduated from the LA Dream Center put Pappas in touch with Maricellia Rodriguez, program director at the Farm. Otherwise, Pappas probably would have gone back to the streets and repeated the downward spiral addictive cycle.

Her troubles began early in life; her parents' divorced only 18 months after her birth. She consequently bounced between their homes, where alcohol flowed freely. Being sexually abused by a relative in the blended family didn't help.

"I felt unprotected, not believed, not taken seriously," recalls Pappas, who now is an executive assistant at the Dream Center. "In seeking relief from pain, I went looking for love in distorted, dangerous places."

The rebellion started with smoking cigarettes at 11, and drinking alcohol soon afterward.

"I didn't think I fit anywhere," Pappas remembers. "I always felt like a substandard, makeshift human being."

Pappas found consolation in drinking, and hanging out with other troubled kids. Her bouts of consuming whatever alcoholic beverages she could find, including hard liquor, led to blackouts. Cocaine use followed, as did eating disorders. A series of promiscuous connections with men ensued, including one with a drug-dealing felon.

"I had no idea what a healthy relationship or love looked like," Pappas says.

Somehow, Pappas not only graduated from high school, but also found work as a microbiologist. Yet still angry at her parents — and loathing herself — Pappas sought solace in a new drug making the rounds: Oxycontin.

However, she managed to stay clean throughout a pregnancy, gave birth to a healthy girl, and married the baby's father. But with postpartum depression, Pappas went back to using illegal substances, divorced, and lost custody of her girl .

"I kept returning to heroin as my most-favored drug," Pappas says. "I mistakenly thought it helped me too much."

The stay at the Farm laid a spiritual foundation Pappas had never experienced.

"Before I got there I didn't believe in a loving, caring Father who created the universe and gave His Son for me," Pappas says. "I read the gospels and they made sense to me. Jesus became my friend and lover of my soul."

The stay also proved she could stay sober for a year from drugs and alcohol. During her residency at the rural Illinois facility, Pappas wrote letters and talked to her police officer father, Will Abel, regularly.

"My dad, because of the miracle he witnessed in me getting well — which he never though would happen — came to Christ as well," Pappas says.

She also has re-established ties with her daughter, now 13. She and Daisy, who lives with Sara's ex-husband, talk over Zoom every day.

Pappas hopes her affiliation with Chicago Dream Center is extended. "I definitely feel called here," she says. "I hope to get some roots down."

SAVED FROM DEATH
Sara Kellums of Bettendorf, Iowa, never knew her father, and her single mother worked full time, often leaving Sara in the care of a baby sitter, one of whom molested her.

Nevertheless, Kellums achieved good grades, graduated from high school at 17, and moved to Florida to become a nanny. But by 21, her lifestyle had become infused with alcohol, cocaine, and homelessness. She became an exotic dancer.

A controlling pimp advised her to work part time during the day as a convenience store clerk as a cover for her nighttime activities: an "escort" who met clients at upscale hotels, mansions, and businesses.

"I was heavily controlled by a cellphone, and I didn't get to make my own choices," Kellums remembers.
After losing her driver's license because of a second offense DUI, Kellums hitched a ride with a neighbor, who drove her to a drug house, where multiple men raped her.

She moved to St. Louis to get away from her pimp. There, she entered a women's home, Bible college, and internship, staying at the ministry for six years. But then she relapsed.

"None of my root issues had been dealt with," Kellums says. "I didn't really know God — even though I was in full-time ministry."

Subsequently, she endured various eating disorders, including bulimia, anorexia, and addiction to the weight loss drug Adderall. She spent five months hospitalized.

Upon release, Kellums entered into a series of abusive relationships with men. She flipped off a motorcycle driven by one intoxicated boyfriend and suffered a concussion, 14 stitches in her forehead, and road rash.

"Another boyfriend gave me fingerprint bruises head to toe, a black eye, kicked me in the ribs, and dragged me out of the house," Kellums says. "I was rushed to the ER, put on fentanyl, and the police officer begged me to press charges. But I didn't."

She managed to hold down a job as a phlebotomist, but coped with the abuse by drinking alcohol. Then she became addicted to methamphetamines.

When all seemed hopeless, friends brought her to the New Life Farm for Women. At that point, Kellums had reached the brink of suicide in the throes of psychosis.

"The Farm is the first time I had a relationship with the Lord," Kellums says. "It's like a spiritual boot camp 24/7. All of my life I was used to running, but at the Farm I was forced to stay still."

She says the lack of distractions — in part due to her mandatory surrender of her cellphone — helped her to hear God's voice. Upon graduation, Kellums is now ministering to women in similar situations to what she once endured.

"I now have a solid foundation and it's empowering to be on the other side telling girls they can do the same," says Kellums, who works full time in the Dream Center's resale shop.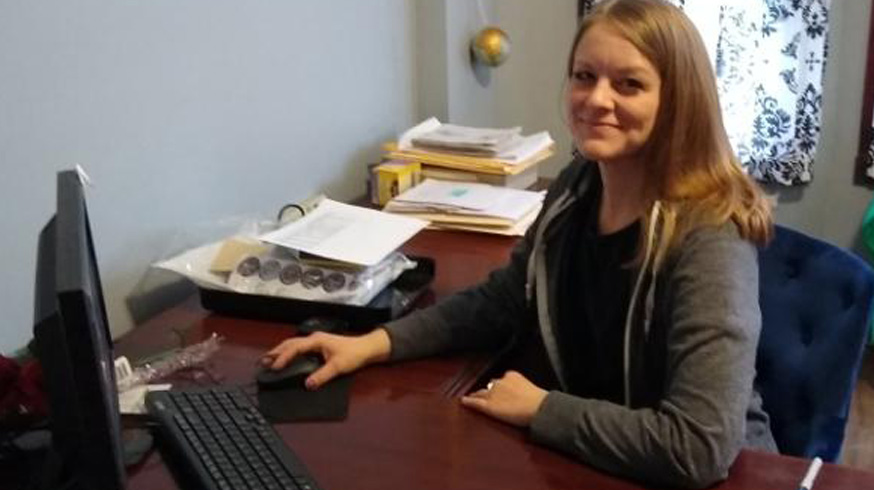 Photo: Sara Kellums (top) and Sarah Pappas found new purpose at the Farm.