Transformed from Troubles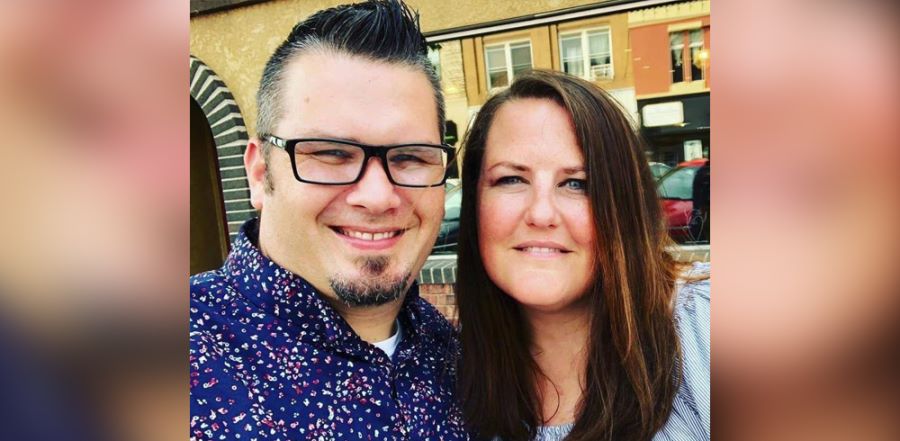 Don't miss any stories. Follow AG News!
Travis Z. Linn believed he could hear from God at an early age, but he got sidetracked growing up in a broken home after his parents divorced.
He started using drugs occasionally at 14, and by 16, drug and alcohol dependence had become a daily pattern. At 18, police arrested Linn for his first felony.
"I had a ton of resentment and pain," recalls the 40-year-old
Linn
, who planted Relevant Life Church in Moorhead, Minnesota in 2014. "After I had been arrested, I was given the opportunity to go to Teen Challenge instead of prison."
At
Teen Challenge of the Dakotas
in Brookings, South Dakota, Linn encountered Christ in a powerful way. For 18 months, he experienced healing and discipleship. After graduating Teen Challenge, Linn attended
Masters Commission
in Fargo, North Dakota, then he served an internship with
F
argo/Moorhead Chi Alpha Campus Ministries U.S.A.
Through Chi Alpha, Linn met his wife, Becky. The couple have been married 19 years and have four children: Zane, 16; Tate, 15; Nadia, 12; and Kinzey, 12. Linn sees the stability of his own family as a testimony of God's grace and restoration.
"My biological dad had four kids from four different women and three failed marriages," Linn says. "Your past or family's past doesn't have to determine your future."
After owning his own construction business in Fargo, Travis returned to Teen Challenge as a staff member for more than eight years, helping men find freedom from life-controlling problems.
Mike Gilmartin
, executive director of Teen Challenge of the Dakotas since 1995, remembers Linn first came to the facility as an "addicted and wounded soul," but that soon changed.
"Travis has always had tenderness and a loving spirit about him, which helped him be effective in the discipleship ministry at Teen Challenge," says
Gilmartin
, 59. "He was also willing to be corrected by leaders, and that's a tremendous character trait that has helped him and Becky be successful in ongoing ministry."
In 2013, Linn felt called to pioneer Relevant Life. After prayer, research, and discussion, Linn's family moved to Moorhead.
The plant received
matching funds
from Church Multiplication Network and leaders from Relevant Life have coached other planters through CMN
Launch training
events. The church, which launched in 2014, grew to an average pre-pandemic weekly attendance of 345.
"We aren't a recovery church, although there are recovering addicts," Linn says, "The greatest thing we can do to prevent addiction in our community is to help moms and dads be present at home, and to deal with things that sabotage their God-given destiny."
Paige Engels, 28, came to Relevant Life Church when she felt her life had spun out of control.
"I cried out to God, asking Him to provide a message of hope and relationships that would be real and long lasting," says Engels. "Every week I feel the presence of God there, and the messages that pastors Travis and Becky share are so relevant and timely. Their vulnerability and authenticity, paired with truth from God's Word, have restored my hope."
Brooklynn Priebnow says she attempted suicide and was admitted to a mental health facility after growing up in an unstable home environment, which featured drug use and abuse.
"I was so far from God and I felt so alone," says Brooklyn, 17. "From the first time I went to Relevant, I felt a sudden change of heart. Relevant not only saved my life, but also showed me the importance of serving others, getting involved in our community through our youth group, and changing how I put value on my life."