Transplanted Faith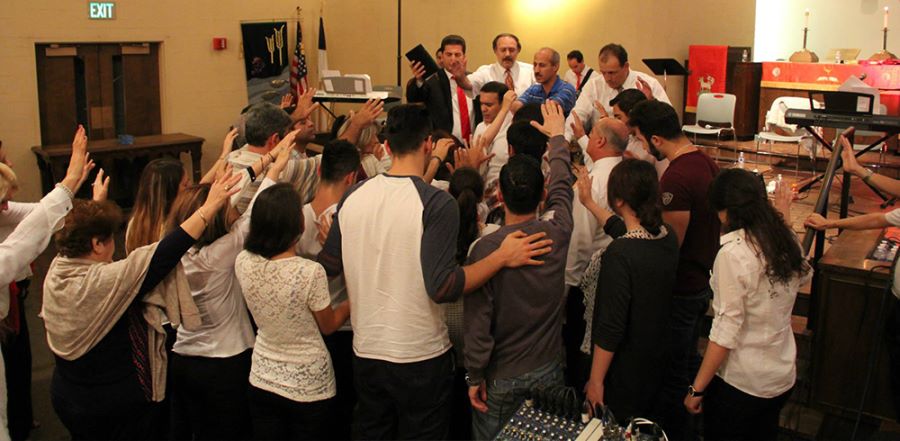 Don't miss any stories. Follow AG News!
George Hovsepian had no qualms about starting an Iranian-Armenian church in a park in Glendale, California. He knew the Lord would provide a more suitable setting.
After fleeing his native Iran, Hovsepian began a small group meeting at a couple of benches and tables in Verdugo Park in 2008. In Iran he had planted churches in the cities of Gorgan, Isfahan, and Tehran. He also had been imprisoned twice.
"It was very hard to serve the Lord in Iran because of the persecution," says Hovsepian, 55. "In order to serve the Lord with more freedom and for more people, after praying and fasting, I felt the Lord sending me to the U.S."
Iran has long been a dangerous place for Christians. Indeed, Hovsepian's older brother Haik Hovsepian-Mehr was martyred at the age of 49 in 1994 when serving as superintendent of the Iranian Assemblies of God.
Soon after Hovsepian began meetings in the Glendale park, Ken R. Walters Jr., pastor of West Valley Christian Center in nearby Chatsworth, acceded to an Assemblies of God SoCal Network request to oversee the new Iranian-Armenian body. Four years earlier, the largely Anglo West Valley Christian Center had agreed to sponsor an Iranian Assyrian congregation.
"It wasn't too long before I figured out who George Hovsepian was," Walters recalls. "I was humbled to work with a pastor who has really paid a price for his faith."
Walters helped Hovsepian find a suitable building to rent in Glendale. West Valley Christian Center began helping with the rent, and connected Hovsepian to AGTrust and the Church Multiplication Network matching funds program. Glendale is home to 75,000 ethnic Armenian residents.
After two years, the church plant, called First Armenian Assembly of God Church, became a Parent Affiliated Church under West Valley. The congregation soon moved to larger facilities.
On Sundays attendance now averages 275, all of them Armenians, mostly from Iran. More than half have moved to California from Iran, where some saw Hovsepian preaching via satellite television or heard him on a radio signal. Other adherents are new converts from the area.
More than 100 people have been water baptized at First Armenian Assembly of God Church. To qualify for the ordinance, people must attend Christian doctrines classes for a year.
The first Iranian woman to be credentialed by the AG to preach also is from Southern California. Plans are afoot to form an official Iranian Fellowship in the AG SoCal Network.
Walters, who continues to meet weekly with Hovsepian, says he is impressed that the unassuming Iranian-Armenian pastor trusts God for all his needs.
"I'm amazed by his humility, dedication, strong prayer life, and incisiveness," Walters says. "I wish I knew more people like him in ministry."