Transplanted to 'Sin City'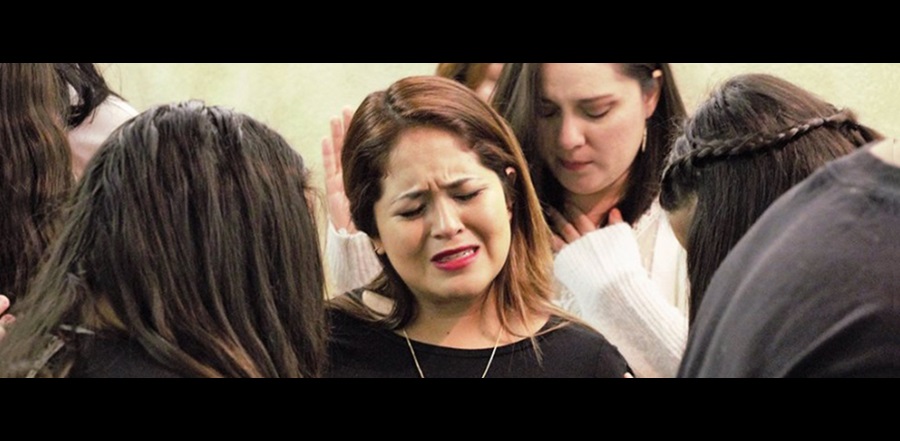 Don't miss any stories. Follow AG News!
Decades ago, Lucy Saavedra and her husband, Edmundo, accepted God's call to plant a church in their native Chihuahua, Mexico. She served as senior pulpit pastor while he led worship, oversaw business matters, and handled administrative duties. Additionally, Edmundo supported Lucy's ministry by working as a civil servant.
But in 1990, Edmundo lost his government job and his health. Lucy gave birth to a deaf son. What's more, while the couple had envisioned exponential church growth, attendance stagnated around 150.
In her crises, God remained silent. Shaken to the core, Lucy sensed she needed a retreat. She called her sister in Las Vegas.
"She wanted to take me to see the city," Saavedra says. "But I came to find God."
As soon as the airplane landed, Saavedra says the Holy Spirit told her this would be where she planted a church.
She didn't want to hear such a message. Even though Saavedra says God in 1979 gave her a dream that the physical temple would be L-shaped with a rotunda at the bend, large parking lot, and a gymnasium at the end, her home, husband, four children, and church were back in Mexico. In her native land, she served on the board of directors of an Assemblies of God Bible school.
"The voice of God didn't relent," she says. She says God impressed upon her that Las Vegas isn't so much "Sin City" as a "City of Grace," because "where sin was abundant, grace overflowed."
Four years later, Edmundo's health took a turn for the worse. Broken and praying, Lucy stayed by her husband's side in a Chihuahua hospital intensive care unit, where he lay unconscious. "I stood up and I took his feet: Lord, give life to my husband, and I'm going to Las Vegas to plant Your church."
At that moment, Lucy says Edmundo opened his eyes and smiled at her. Two days later, he left the hospital a well man.
In 1996, the family moved to Las Vegas to plant Centro Evangelistico Palabra Viva. Now the church has 1,000 Hispanic worshippers each week, primarily workers in restaurants, hotels, and other jobs that support tourism.
Palabra Viva has planted five Assemblies of God congregations in Nevada, one of which is Iglesia Las Vegas, pastored by Saavedra's daughter and son-in law, Edilu and Roberto Flores. Additionally Palabra Viva disciples also have planted three churches in Colorado, two in Utah, two in Mexico, and one in Iowa. Saavedra encourages church planters to launch congregations with teams of congregants from Palabra Viva.
In a city where casinos operate around the clock, Saavedra knew the church needed 24-hour-a-day prayer rooms. Central to Palabra Viva are "Peace Homes" (Hogares de Paz), with a couple holding three-month evangelistic Bible studies in residences of those yet to commit to Christ. Also, the church holds reimagined "Faith Groups" (Grupos de Fe), consisting of a preacher, musician, children's teacher, and a youth teacher, which focus on deepening relationships with Christ.
Today, the church occupies the L-shaped building with the rotunda in the angle, the gymnasium, and large parking lot.
"I believe with all my heart God brought me to Las Vegas," says Saavedra, 60. "It's a gift from God to live here."
After 34 years of marriage, Edmundo died in 2008. In 2012, Lucy married José L. Bonilla, an AG pastor from Bakersfield, California.
Silvia Carrizo, secretary-treasurer of the AG Southern Pacific District, notes that a huge sign in the Palabra Viva sanctuary reads "City of Grace."
"She's always been a step ahead," Carrizo says of Saavedra, who is a district executive presbyter for Hispanic women. "She's a woman of faith. When she hears from God, she will take the challenge and run with it."