Trinity Jordan Switches Gears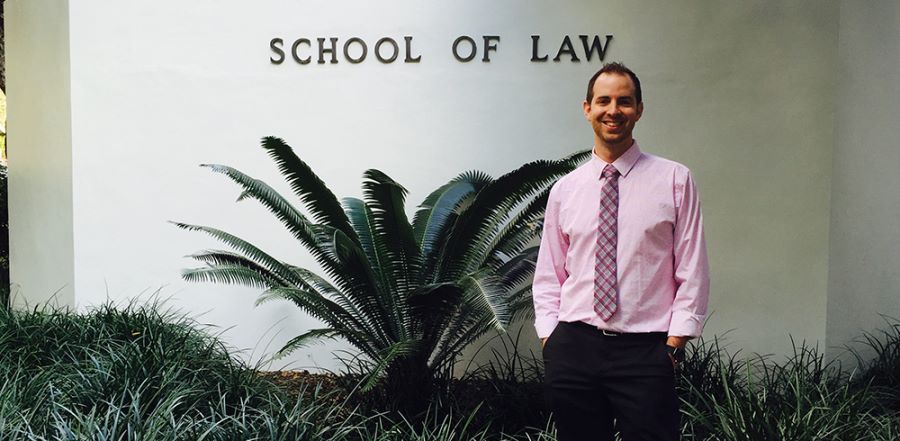 Don't miss any stories. Follow AG News!
Changing careers, veteran church planter Trinity Jordan earned a Juris Doctor degree last year from the University Of Miami School of Law (UMSL) and joined F.R.E.E. International, an Assemblies of God ministry helping sex trafficking victims.
"Jesus has called me to empower those who need help and fill a void in the church's mission to reach those caught in the prison of human trafficking," says Jordan, who is now legal services specialist with F.R.E.E. International.
Jordan planted Elevation Church, Layton, Utah, in 2004. That congregation has expanded into two campuses and 13 house churches. In addition, Jordan served as a lead facilitator in the AG's Church Multiplication Network, as well as coached and trained U.S. missionaries.
But in 2012, Jordan sensed God calling him into a new ministry. After much prayer with church elders, he felt impressed to leave Utah. He considered other church planting opportunities, yet nothing clicked. Recalling an earlier desire to study law, he decided to take the national Law School Admission Test (LSAT). High marks on the LSAT earned him a full scholarship to the University of Miami.
"God opened up doors and they came flying open," he says. Seizing the opportunity, Jordan, his wife, Ami, and their two daughters took a leap of faith beginning their new adventure in Miami. He claims Psalm 37:25, trusting God for every need.
In law school, Jordan learned about legal issues surrounding human trafficking. Jordan had met F.R.E.E. International co-founders Michael and Denise Bartel while training AG U.S. missionaries. Grim estimates of 100,000 children exploited annually in the United States for commercial sex challenged Jordan to get involved. As a student, he gained street experience in connection with federal attorneys building criminal cases against traffickers as well as rescuing young men and women.
By building relationships with U.S. attorneys, the FBI, and the Department of Homeland Security during his studies, Jordan spotted a void in faith-based programs fighting sex and labor trafficking. Most victims lack access to competent legal advice. For example, they need someone to untangle criminal charges even though they are literally enslaved, beaten, and abused by brutal pimps and brothel owners — who are seldom convicted. Victims also need assistance with witness protection, finding safe houses, and obtaining visas, birth certificates, and social and health services.
Jordan's drilling down on these issues in 2014 with the Bartels and UMSL officials resulted in a public works fellowship program directed by F.R.E.E. International under the Miami Law's HOPE Public Interest Resource Center. Launching the summer of 2016, the first fellowship award covers $15,000 for a three-year fellowship. A law student will be selected to provide direct legal services to victims of human trafficking. F.R.E.E. International will aid in raising funds for future fellowships as well.
F.R.E.E. International, headquartered in Las Vegas, seeks to end sex trafficking in the U.S. by networking and partnering with the faith community. It maintains ties in 20 states with law enforcement, attorney general's offices, and faith-based organizations. In preparation for Super Bowl 50, the Bartels and F.R.E.E. staffers are focusing attention on sex trafficking evils, and conducting school assembly programs and a community missing children's search.
"God is stirring the weeds for a solid way to connect victims of human trafficking to legal resources," says Jordan, who is now an Intercultural Ministries missionary associate. "We also want to create a national legal resource by connecting local attorneys, legal clinics, and local congregations in every state."
Michael Bartel, an Intercultural Ministries missionary, is enthusiastic about Jordan joining F.R.E.E. International in the new position of director of legal services.
"God has guided our paths together and Trinity will open up creative ways in the legal process to help us achieve our mission," Bartel says.