Two Degrees of Separation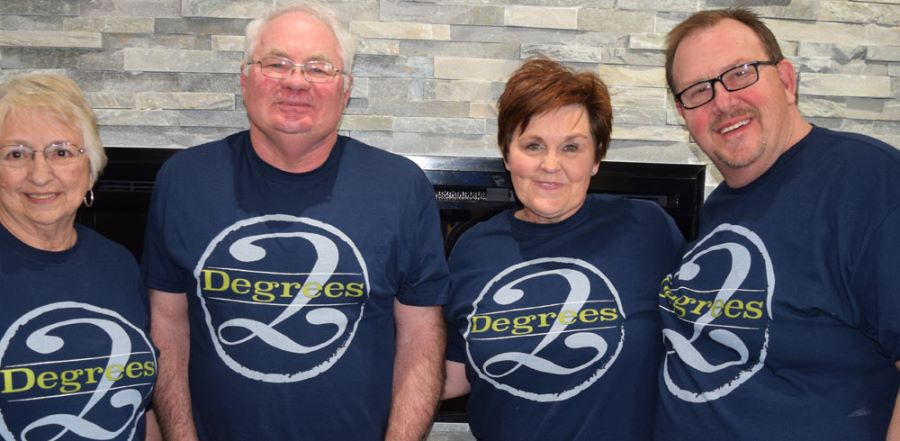 Don't miss any stories. Follow AG News!
Arnie Ferguson agreed to become interim pastor of Seymour Assembly of God in 2013 because he believed every town in the U.S. needs a Pentecostal presence, including the rural Iowa community of 700 people.

Six years on, Ferguson is still leading the church, ensconced as permanent pastor the past five years after the congregation voted to remove the provisional pastoral tag. Not that it's been a cakewalk for Ferguson and his wife, Lynda, in the town that has lost population in every census except one in the past century.

"This is where the Lord wants us," says Ferguson, 59. "There is a real need for Jesus to shine. Lynda and I know God has something in store."

Ferguson had never worked in a small community before, but he found it can be just as dangerous as urban ministry because of factors such as methamphetamine use and drunk driving. He and Lynda still live in Ankeny, a Des Moines suburb that is a two-hour drive south to Seymour. In addition, the bivocational Ferguson works as an account manager during the week for Hillyard, a chemical cleaning company based in St. Joseph, Missouri — a 2½-hour trip from Seymour. Lynda is a housing counselor for Presbyterian Homes & Services in the Des Moines suburb of Clive.

Those factors helped convince Ferguson last year to take Seymour Assembly of God through the Acts 2 Journey, a yearlong series of quarterly cohorts designed to help church staff and lay leaders better impact their community. The final session took place in March under the guidance of Austin Jacobs, who is the son of Iowa Ministry Network Superintendent Tom Jacobs.

Mark Haines, a 67-year-old semiretired farmer and contractor, has been a board member and Sunday School teacher at times during his 25 years at Seymour AG. He gained insights about church life while recovering recently from shoulder surgery. His rehabilitation efforts required him to try to move his shoulder two degrees more each day. Haines applied a spiritual parallel to the Christian walk.

"We need to develop a two-degree culture where we make small, intentional changes in life," Haines says. "This involves intentional stretching — which is sometimes painful — every day to achieve goals, like developing pathways of discipleship for all ages."

Acts 2 has helped church leaders hash out goals, values, and a mission statement for the first time.
"Now we know what we believe and what we're working for," Haines says. "Before I was happy if we were holding our own, because keeping the same number of members is a challenge in rural areas. But now I understand we need to reach out to grow."

Linda Ballanger, who has attended Seymour AG for 35 years, says Acts 2 has sparked ideas for church leaders to strengthen the body. For instance, as a result of the Acts 2 Journey, Seymour AG, which is an aging congregation, plans to implement relational small groups focused on topics such as finances and marriage.

"It was like we were in a box for a long time and we couldn't think outside," says Ballanger, who has served off and on as a board member, Sunday School teacher, and Junior Bible Quiz leader. "What we've always done no longer works."

Ballanger, 74, farms with her husband, Ralph, raising corn, beans, hay, and cattle. She thinks the Fergusons have brought a different, needed perspective.

"A lot of people in town aren't going to church and we need to reach them," Ballanger says. "Arnie and Lynda have ideas that are just what this church needs. We've learned how to motivate people in the community to be a part of us."

The pastor has found that a culture of apathy is a hurdle in the small agricultural community.

"The Lord has given us a field to cultivate," Ferguson says. "It's not going to happen overnight, but the key to changing the culture is to continue the process."

Both of the Fergusons' sons are AG pastors. Jeff is lead pastor of First Assembly of God in Henderson, Kentucky, while Greg is a campus pastor for First Assembly in North Little Rock, Arkansas.
Photo: Seymour AG leaders include (from left) Linda Ballanger, Mark Haines, Lynda Ferguson, and Arnie Ferguson.