Typhoon Mangkhut Relief Update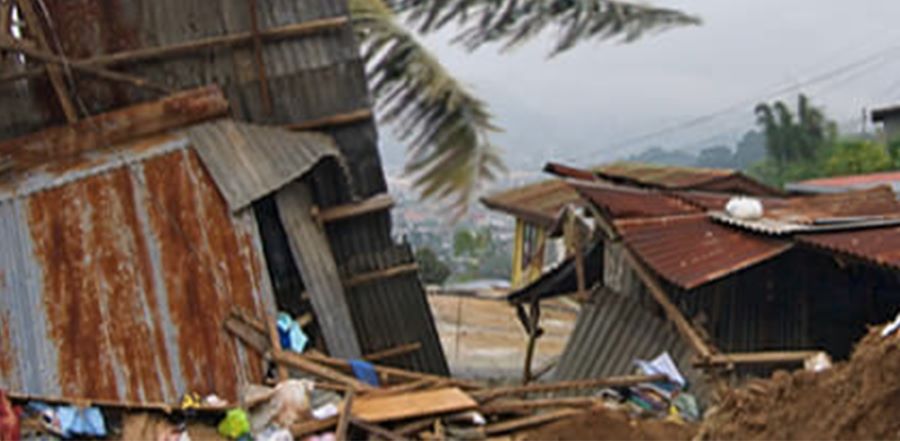 Don't miss any stories. Follow AG News!
On Saturday, Sept. 15, Typhoon Mangkhut battered the northern Philippines, affecting millions of residents. Winds of up to 200 miles per hour were part of the typhoon, which bore the strength of a Category 5 hurricane. Roofs were torn from buildings, homes destroyed, roads blocked, trees uprooted, and unharvested fields flooded. More than 50 landslides also occurred as a result.
Typhoon Mangkhut's death toll sat at 81 only a few days after the storm, with dozens still missing. Many expressed gratitude that the toll was not any higher, as it has been in the storms of years gone by.
AG World Missions immediately sent emergency relief funds to the AGWM missionaries and national church leadership in the Philippines to purchase emergency relief supplies.
Dr. Sam Bowdoin, AGWM missionary and director of ICI Philippines (an affiliate of
Global University
that works hand in hand with the Philippines General Council of the Assemblies of God [PGCAG]), immediately partnered with Filipino pastors to bring relief to the battered islands.
"The immediate need is relief supplies," Dr. Bowdoin writes. "Area pastors are checking to see if the districts can purchase supplies locally or if we need to send from Manila. If we need to send from Manila, a couple of ICI's trucks are available to deliver the goods. During times like these, churches can be the Lord's hands extended ministering to the community. Also, the churches are in the communities and have a network of volunteers to help people in need."
For Dr. Bowdoin, other AGWM personnel on the ground, and Filipino pastors, rebuilding churches will be a main focus. While specific numbers are still unknown, it is expected that many churches will have lost their roofs and been damaged in various ways.
"Soon I'll be in Baguio for three weeks teaching a block class at Asia Pacific Theological Seminary (APTS)," says. Dr. Bowdoin. "While there I'll meet with district leaders and see how we can help with the rebuilding efforts. We are still waiting to hear from some of their districts due to the difficulty in communication. As cell service improves, I imagine we will hear from them and get a better idea of their needs."
Though some areas, like Cagayan, Baguio, and Benguet, are still inaccessible and without electricity, reports of damaged churches, and homes and root crops of AG congregants being destroyed are already beginning to come from other areas. As the northern Philippines are rural and rely heavily on farming for livelihood, lost crops are no small thing.
AGWM is also helping to fund relief packets being assembled by
Convoy of Hope
for distribution to 3,000 needy families through AG churches in the Philippines.
AGWM Asia Pacific Regional Director Jeff Hartensveld says, "Our fellow believers in the Philippines need our prayers as they recover from this tragedy themselves and as they reach out with the compassion of Jesus to those in need who don't know Him."