Using a Blessing to Bless Others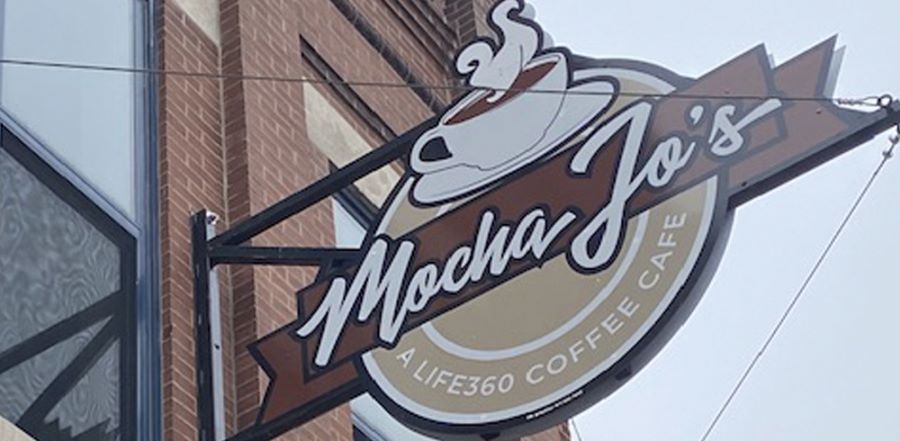 Don't miss any stories. Follow AG News!
A generous gift from a health-care system to a faith-driven nonprofit is turning into a blessing for an entire southwest Missouri community.
Cox Health
, which operates hospitals and clinics in 10 Missouri cities and towns, recently constructed a new, larger hospital facility in Monett. The conglomerate wanted to make sure the building that formerly housed Cox Health Monett went to a good cause. Although built in 1953, the building remained in good condition in the center of the community of 9,576 residents.
Darren Bass
, formerly with Cox Monett and now a Cox Health vice president, contemplated possible recipients for the building when Life360 Community Services executive vice president
Jeremy S. Hahn
expressed interest. As the nonprofit service arm of
Life360 Church
based in Springfield,
Life360 Community Services
helps stakeholders identify strengths and develops partnerships to address practical needs.
Life360 Monett already had started building relationships, and the timing seemed right for expanding ways to serve the community. Since late 2019, Mocha Jo's coffee shop has provided a gathering place downtown and a location for pastor
Andrew C. Forsman
to conduct Sunday afternoon Bible study and worship. The church network began a
food program
at rural schools in nearby Purdy and Freistatt, which continued even when pandemic shutdowns prevented in-person school, meeting a real need for families dealing with lost wages.
Bass knew of the work of
Life360 Community Services
at the former Fairbanks School in Springfield, now a thriving community center with services ranging from child care and job training to a
community garden
. It took only a short conversation to determine the Monett building would be a perfect fit, as Hahn presented the vision for bringing valuable services together in one Monett location. Life360 Community Resource Center meets needs and provides other service agencies with convenient facilities and reasonably priced rent.
After a few renovations, the donation concluded last September, with a ribbon cutting ceremony on Nov. 22. Current occupants include Monett Career Center offering the Jobs for Life program and other training; Life360 nutrition services; and a satellite campus of Crowder College in Neosho offering dual-credit programs and Spanish-language programs. A preschool opened on April 4, with capacity for 170 children.
"This is a hard-working town, with factories and many young two-earner families," says preschool director Melody Wyatt. "Companies can't hire if people can't find quality child care. It is an absolute necessity."
As a former hospital, the building came well-equipped with plenty of offices, restrooms, workstations, and a complete commercial kitchen.
"The quality of appliances and equipment in that kitchen alone is an incredible blessing," says Hahn, 42. "It will allow us to open a second Mocha Jo's location, prepare day care meals, and conduct cooking classes in both the job training and life skills context."
Convoy of Hope
mission teams have been on hand to help with necessary adaptations to meet more tenant needs as the second phase develops.
In addition to the hospital building, the donation included two adjacent buildings that formerly housed doctors' offices and clinics. One soon will be occupied by offices for the county public defender, a great help to people without reliable transportation to the county seat. Other planned future tenants include an office of Child Protective Services and a hair and nail salon. The former emergency room, with private cubicles and waiting areas, will become an income-based dental clinic, and a Family Advocacy Solutions center will assist foster and biological families by providing caseworker offices and helping with communication, visitation, and other issues.
There also is space for an event center to host job fairs and awareness events, allowing area nonprofits to familiarize the community with their services. A children's business fair is planned for summer, patterned after a program at
The Fairbanks
in Springfield where children ages preschool to 18 participate in age-appropriate classes to develop a business plan and learn about customer service. The classes culminate in a fair where students showcase their product or service and earn money. The Springfield program currently works with 90 child- and teen-owned businesses, setting them up for success in future jobs and entrepreneurial endeavors. Hahn has high hopes for the Monett location.
The new Community Resource Center is a tangible expression of the Life360 ministry vision, which centers on learning local needs and building stakeholder relationships even before an actual church building is in place.
Ted L. Cederblom
, Life360 Church vision pastor and president of Life360 Community Services, says the nonprofit subsidiary format helps with logistics and legalities in meeting practical needs, but involvement by the parent church and Assemblies of God leadership on the board of directors helps provide a spiritual covering.
"It is a dilemma we all face regarding those living on the edge of society," says Cederblom, 57. "Some groups just hand out money or food; other people criticize the homeless and drive on by; still others preach but don't act. We want to find agencies to partner with in effecting real change, but the spiritual component is key."
As an example, Cederblom points out that through the Community Resource Center, a family hoping to achieve stability could address legal issues with the public defender; work toward reconciliation with children with help from the family advocacy office; attend job training classes for help securing employment; and receive practical assistance with the initial expense of getting settled in an apartment.
"Throughout that entire process, there will be opportunities to address spiritual needs, so a pastor is in place and ready to do that," Cederblom says.
Indeed, Forsman already is seeing benefits, as people attending Bible study at Mocha Jo's have shared stories and needs that can be helped through the Community Resource Center. Partnerships are also happening with other entities that share the burden for the community. For example, an area resident who is a trained lay minister through
Stephen Ministries
regularly assists with rides to the Community Resource Center and spends time praying, studying the Bible, and visiting with clients.
"Our vision is to identify needs and find ways to meet them," says Forsman, 27. "But we also want to resource and strengthen people already doing ministry or looking for a place to serve."
"Being a believer impacting the world goes so far beyond just Sunday church," says Hahn. "If we look around us, there are so many opportunities to show Christ's love. We make connections through meeting front-line needs, but the whole point is to introduce them to Jesus Christ."