North Central University Graduate is TIME Person of the Year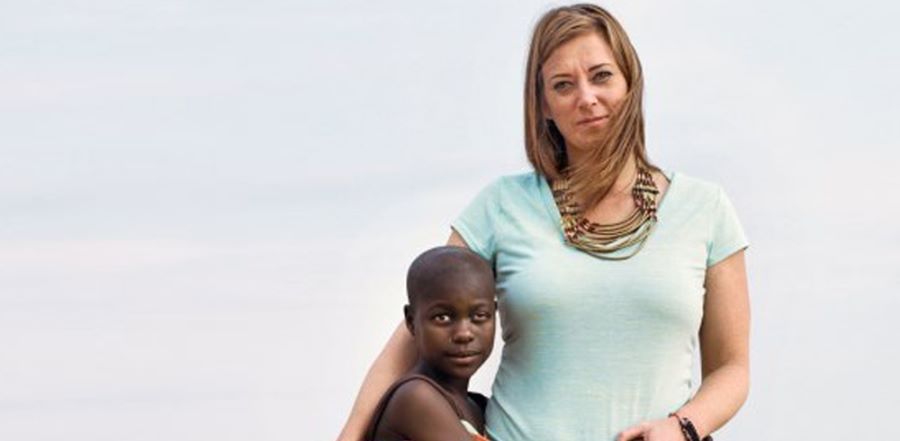 Don't miss any stories. Follow AG News!
Katie Meyler, a 2005 graduate of North Central University, the Assemblies of God school in Minneapolis, has been named Person of the Year by Time magazine for her efforts in fighting the Ebola virus.
In its annual recognition, the magazine honored a group of doctors, nurses, scientists, and caregivers fighting Ebola, which has resulted in 6,346 deaths, nearly all of them originating in Liberia, Guinea, and Sierra Leone.
"The past few months have been filled with some of the most intense moments of my life, but they've also been some of the proudest," Meyler wrote on her blog. "I'm honored to be listed next to these truly inspiring people."
Meyler, 32, opened a nonprofit organization in Liberia called More Than Me in 2009 in West Point, a slum of the capital Monrovia. In 2012, the organization won the annual $1 million Chase Giving Award in competition with two dozen other charitable groups. At the time, More Than Me had provided a free education to girls. 
Initially, More Than Me had the objective of keeping poverty-stricken young girls at the risk of sexual exploitation off the streets. More Than Me opened the first all-girls tuition-free school in Liberia in 2013. Meyler grew up in a poor New Jersey home, living on food stamps and donated clothing.
The mission of More Than Me shifted in August 2014 when the brunt of the Ebola crisis hit and the government closed schools indeterminately. Rather than staying focused on educating girls, Meyler took a risk and went to the frontlines of the battle to keep young girls alive.
Over and over, Meyler saw young children whose family members had died from Ebola dumped at hospitals with no other place to go. She didn't know whether the girls had contracted Ebola. But she recognized they would die if they stayed in the unsanitary conditions of some of the treatment centers and holding facilities.
So Meyler converted More Than Me Academy into HOPE 21 (Housing Observation and Pediatric Evaluation for 21 Days), an emergency observation and care center for children suspected of having the virus. HOPE 21 is for those who have no alternative living quarters because of neglect, abandonment or being orphaned.
During their three-week quarantined stay, girls are treated with compassion by social workers and teachers, given their favorite foods to eat, and allowed to watch children's DVDs.
After 21 days, the girls who are determined to be Ebola-free are resettled into the community by social workers.
Meyler, who attended the University of Valley Forge, an Assemblies of God school in Phoenixville, Pennsylvania, in 2003-04 during her first year of college, hopes to reopen the More Than Me school in early 2015. But she also is dedicated to the long-term support of survivors and relatives of those affected by Ebola.