Valuing Women and Treasuring God's Word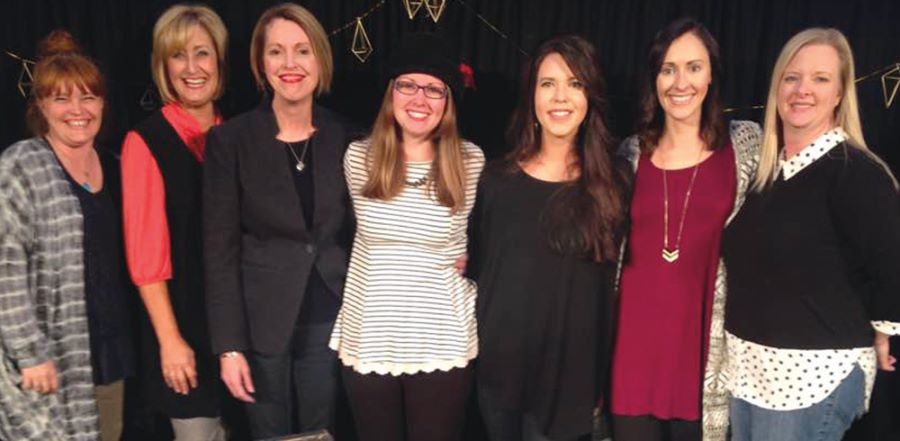 Don't miss any stories. Follow AG News!
The women of Bethel Church in Temple, Texas, will meet you at the door.
Six Wednesday nights each in spring and fall, Bethel Women hosts 150 to 200 guests for coffee, fellowship, and discipleship as they gather to study God's Word.
Bethel Women's leaders present studies with an established teaching team that includes ReGina Johnston, ministries and discipleship pastor and wife of senior pastor Elwyn Johnston, plus Bible study coordinator Jina McAfee. Additional teachers, ranging in age from teens to senior citizens, prepare studies, presenting the Word with a variety of styles and experiences.
When Bethel Women creates a study, the team produces a book with student pages to correspond with teaching sessions and daily devotions, using the S.O.A.P. method: Scripture, observation, application, and prayer. Scripture becomes the focus of home study and group times. The goal is to spur women to desire to spend time with God every day after the study ends.
"We know when the storm comes, the Word will hold them," McAfee says. "We know women are called to purpose and enabled as they hear from God."
Women train as facilitators before leading tables of eight to 10 women. As they are discipled, they become disciplers. Facilitators invite their friends, family, co-workers, and neighbors to join them at a table. As women arrive at a session, they settle at tables with coffee or tea, a light snack, and conversation.
Weekly sessions begin with a welcome and announcements, followed by small group homework discussion, worship (often with simple guitar background), and a 30-minute live or video teaching. When the teaching is finished, women discuss what they have just learned, and the night closes with worship and prayer.
As Bethel Women's Bible study grew, leaders discovered the need to organize teams of volunteers.
"We attribute our growth to a mighty work of the Lord, and to the philosophy that elevating people in teams of ministry, so no one does ministry alone, increases our sphere of influence," ReGina Johnston says.
Bethel Women offers two big events a year as well as a season of one-on-one mentoring, according to the 3-D model established by National Women's Ministries. Components of the 3-D model are big events, small groups, and one-on-one connections. Feb. 24 is National Women's Ministries Day in the Assemblies of God.
Each semester, Bethel Women complete a service project or help fill a current community or world need. Projects have included selling baskets at silent auction to benefit missions; taking baked goods to local hospitals, police or fire stations, schools or businesses; and "Loving Our Neighbors" by going door-to-door to pray for households.
Last year, Bethel Women raised over $13,000 to send to North Texas District Women's Missions in offerings taken during Bible study and two Girlfriends' events. They also gave to prison ministry and Pleasant Hills Children's Home, and assisted Mercy Chefs as the group reached out to hurricane victims.
Every time the women gather for Bible study, leaders give women an opportunity to give to missions.
"We want them to understand that part of going is giving, and they partner with God when they give," Johnston says. "When they hear a need, their hearts respond. They always exceed our expectations."
Bethel has made a practice of growing through servant leadership.