Voiceless No More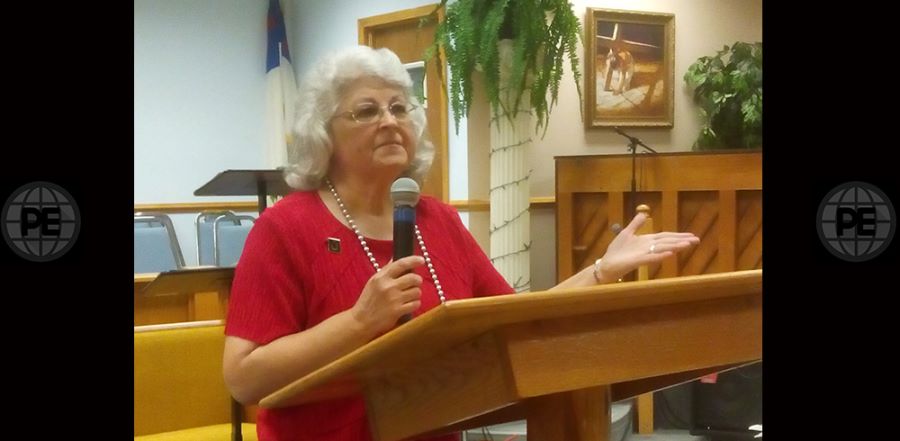 Don't miss any stories. Follow AG News!
In speech pathology, muscle tension dysphonia can be a serious diagnosis, but in Katie Bettner's years as a speech therapist, she never had seen a case worse than that of Alice Burdeshaw, lead pastor of Heritage Assembly of God in Tallahassee, Florida.
Burdeshaw's ear, nose, and throat doctor had probed her vocal cords with a scope and prescribed three rounds of steroid treatment aimed at reducing tension in her neck. But nine weeks later, Burdeshaw's voice remained only a whisper, leaving her unable to preach since waking up without her voice one Sunday in October 2015.
The physician referred Burdeshaw for voice therapy at Tallahassee Speech Center, where Bettner began trying to help restore her voice. But after the first session with the pastor, Bettner wasn't optimistic.
"She had no voice whatsoever," Bettner says. "Typically in therapy, you can get patients to cough. She couldn't even cough."
At that point, Bettner knew it would difficult for Burdeshaw to regain her voice.
"I've had people who have come to speech therapy for years and they've not gotten over it," Bettner says.
Burdeshaw, 68, has contended against laryngitis since high school, when she suffered a severe case of strep throat. Through the years, she had frequent bouts of losing her voice, which she always handled through her primary care doctor. That physician would prescribe steroids and voice rest, and within two weeks, her voice always returned — until last autumn.
Concerns of Burdeshaw and her family and congregation deepened as the days turned into weeks and weeks turned into months.
"I had to be concerned about the church," Burdeshaw says. "A pastor can't go on without a voice." Heritage AG's associate and youth pastor, Dewayne Hurst, who is Burdeshaw's son-in-law, assumed the pulpit.
The church body rallied in prayer around their pastor, in her 25th year of pastoring the congregation that averages 85 in attendance. That number includes her grandson Cole, age 3, who got the word out as well. "Every Sunday he'd say, 'Pray for my Grammy, she's still whispering,' " Burdeshaw says.
The third Sunday, Hurst called Burdeshaw to the altar and anointed her with oil as people in the congregation prayed. Other pastors at a November presbytery meeting learned Burdeshaw couldn't speak and began to pray for her and had their congregations pray as well.
"A wall of prayer was going up on my behalf," Burdeshaw says.
The fourth week came, and her condition remained unchanged. Burdeshaw thought she needed to make a decision about the future of the church.
"I heard the Holy Spirit say, I've not forgotten you," Burdeshaw says. "A peace settled over me like I hadn't experienced through the whole thing."
Nevertheless, her voicelessness persisted. Meanwhile, by the time services in the new year began, many had begun wondering aloud about her condition.
On Jan. 3, Burdeshaw served as substitute organist. As she played "Jesus Rescued Me," she says, "The Holy Spirit covered me like a blanket."
She quit playing. "My eyes were closed and I was just praising God, speaking in tongues, and I realized I could hear myself," she says. "I stood up and said, 'I can talk!'"
The service erupted in celebration. "I've been talking ever since," Burdeshaw says.
Four days later, Burdeshaw returned to Tallahassee Speech Center for her third voice therapy session. A stunned Bettner called the voice restoration miraculous.
"I was in complete shock when I came into the waiting room and she spoke," says Bettner, who teaches Sunday School in a nondenominational church in Tallahassee. "I can't believe what happened. I didn't do anything to get her voice back. It's pretty unbelievable the things that God can do."
Burdeshaw had her last voice therapy session on March 21.