Volunteers Meet Food Need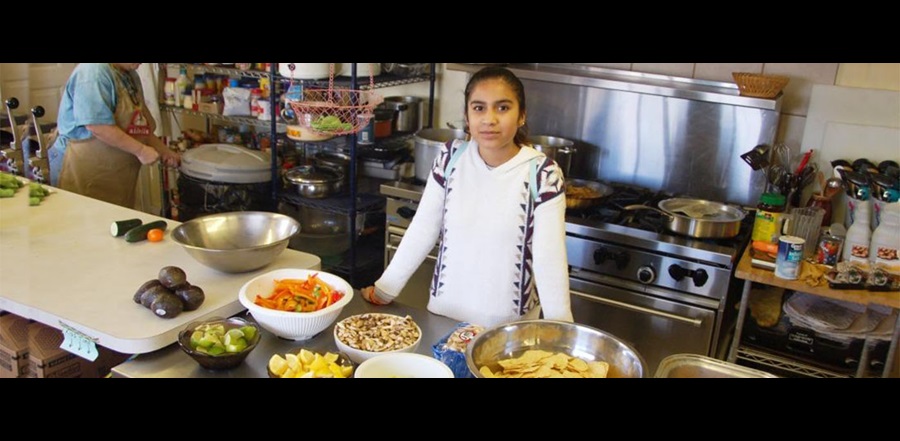 Don't miss any stories. Follow AG News!
How big must a church be to feed 100 hungry families?
Whatever the expected answer, Plateau Valley Assembly of God in Collbran, Colorado, probably wouldn't qualify. It has just one staff pastor. Sunday morning attendance runs in the 40s. The entire annual church budget is less than $70,000.
Yet in this remote ranching town (population 700) surrounded on three sides by the Grand Mesa National Forest, Pastor Joshua Yaffe and at least 20 volunteers are busy every Friday afternoon handing out canned goods, fresh produce, breads, meats, and other items to long lines of needy people. Some recipients are elderly, some are physically handicapped, some are single moms with kids in tow, some are those without transportation to get to the next-closest food bank, 30 miles away.
And before those getting groceries, the church serves a hot meal for everyone. The giveaway is preceded by live worship and a devotional time.
"Jesus was all about meeting people's needs, spiritually but also physically," says Yaffe. "He also told stories about doing good to those who can't reciprocate." Jaffe recalls the feedings of the 5,000 and 4,000, as well as the parable of the banquet in Luke 14.
The food giveaway starts at 4 p.m., with people waiting for the church doors to open. Between 35 and 40 boxes of food are disbursed each Friday, with no questions asked, no forms to fill out, no requirements to show proof of need. The church proceeds, even though some local businesspeople complain that the distribution attracts "undesirables."
"I talked to one woman in line who had come from Utah," says Ken Roberts, a deacon who enjoys meeting people as they wait. "I could tell by her face that she was worried about something." She wanted to know the extent of documentation she needed to complete.
"'None!' I said. 'We don't do that here.' Her expression changed from sadness to joy. She could hardly believe it."
Does this mean that some people take advantage of the program? Probably. But that doesn't bother Roberts.
"Who are we to judge whether someone is hungry or not?" Roberts asks. "If someone is scamming us, that's up to God."
While some perishable food is donated, much of the canned and boxed goods are bought at a discount from the Food Bank of the Rockies on the Western Slope near the Utah boundary line; two men make runs to Palisade with their pickups to bring back six to eight pallets a week. Over the course of 2017, the church spent 30 percent of its budget on this ministry, dispensing more than 200,000 pounds of food to 330 individuals, plus 140 families. Plateau Valley AG also runs an after-school program, which includes sending a food pack home with the children.
When the church building needed a new roof last year, that might have provided a good excuse to cut back on the food bank. But Yaffe and a half dozen other men did the labor themselves, so the outreach ministry could keep rolling at full speed.
"We always ask the folks in line for prayer requests," says Yaffe. "I offer the chance to come into my office for private counseling. One man, whose alcohol and drug abuse had gotten him in trouble with the law multiple times, came every week for six months, then finally said to me, 'This is so amazing. How do you all keep doing this week after week? I can tell that you people are not fake. I want more of what you have."
That man was baptized as a new Christian. In fact, as much as a third of the church's growth on Sunday morning has come as a result of the food bank ministry.
"We just have to make an impact in this small community," says Jaffe. "That's what we believe Jesus wants us to do."