WAGF Triennial Gathering Approaches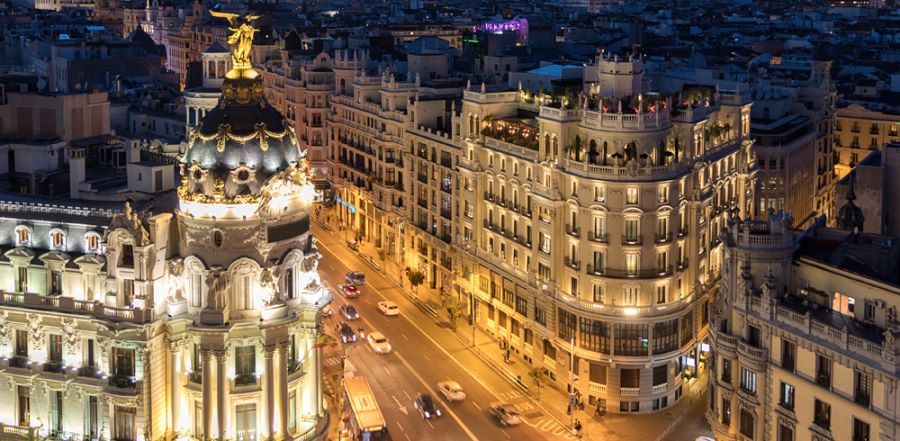 Don't miss any stories. Follow AG News!
The ninth triennial World Assemblies of God Congress (WAGF) next year will feature an accompanying first-time youth convention of the Next Generation Global Congress.
AG leaders and adherents from around the globe will gather March 19-21 in Madrid for the WAGF event,
Unlimited 2020
. Simultaneously, the
Next Generation
conference will feature
specific programs
for youth and youth leaders, with workshops and sessions aimed for those ages 13 to 35.
Heath Adamson
, chief of staff at Convoy of Hope, is serving as Next Generation Commission co-chair.
"God promises to pour His Spirit out on the old, the young, and the sons and daughters," Adamson says. "When generations gather, the full expression of Pentecost is possible, accessible, and immeasurable!"
The first WAGF triennial event took place in 1989, under the direction of then-Assemblies of God World Missions Executive Director
J. Philip Hogan
and David Yonggi Cho, founder of
Yoido Full Gospel Church
in Seoul, South Korea. Since then, the WAGF has attempted to bring greater unity among the various AG national churches for the primary purpose of world evangelization.
Around 70 million people around the world are part of an AG church. The WAGF now represents 166 national bodies.
George O. Wood
, who served as general superintendent of the U.S. AG for a decade, is WAGF chairman. He is urging U.S.
constituents to attend
the triennial convention in Spain's capital, which will meet under the theme "Unlimited: Unleashing Our Potential."
"It's a terrific opportunity to experience the Assemblies of God in a global context," says Wood, who has served as WAGF chairman since 2007. "It's tremendous to feel the dynamism and exponential growth of the Assemblies of God worldwide."
Doug Clay, current U.S. AG general superintendent, says the gathering provides the opportunity to interact with fraternal bodies on matters such as church planting, church revitalization, and human suffering.
The WAGF's objectives include promoting ministerial and missionary education with special emphasis on world evangelization; advancing biblical, theological, and moral standards among members; upholding others in prayer; administering relief in times of crises; and sharing mutual concerns and insights related to various crucial issues facing the Church.
In Madrid, sessions will be held in an 8,000-seat auditorium. In addition to Wood, Clay, and Adamson, representatives speaking from the U.S. Fellowship will include
Project Rescue
co-founder Beth Grant, AGWM Northern Asia Regional Director
Ron Maddux
, Acts 2 Journey Initiative Director
Alton Garrison
, National Youth Ministries Director
Josh Wellborn
, Children's Ministries Director
Mark Entzminger
, and AG Communications Director Mark Forrester.
In addition to English, the Unlimited 2020 website also is in Spanish, Italian, Portuguese, and French. Previous WAGC meetings have been held in Seoul; Sao Paulo; Indianapolis; Sydney; Lisbon, Portugal; Chennai, India; Springfield, Missouri; and Singapore.