Water of Life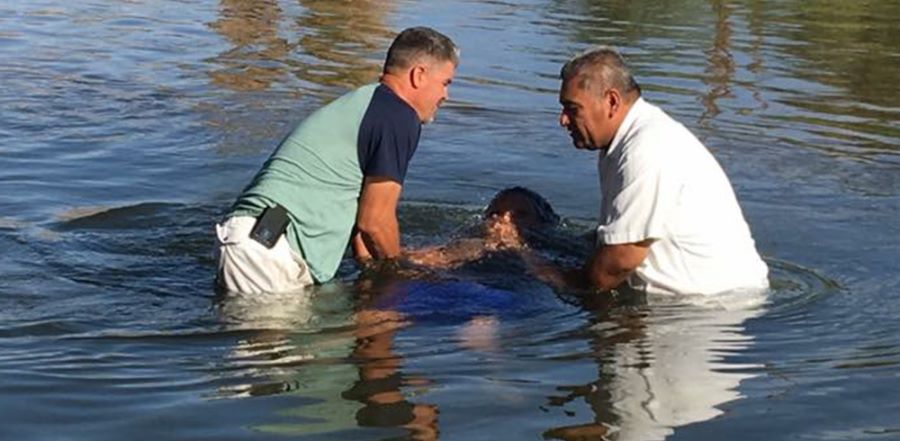 Don't miss any stories. Follow AG News!
If the United States is a melting pot, Yuma, Arizona, is the nation's salad bowl.
More than 90 percent of green, leafy vegetables Americans consume in winter are grown in this desert oasis near the Mexico border. The Colorado River, which flows through seven states and carved the Grand Canyon, brings life and fertility to the Yuma area. This is its waters' last U.S. stop before it empties into the Gulf of California.
Victor and Elizabeth Venalonzo became acutely aware of the vital nature of clean flowing rivers when, seven years ago, they assumed the pastorate of Iglesia Betania, an Assemblies of God congregation of 250 in this city of 94,000. Much of the community and many of Betania's congregants follow "la corrida" of seasonal agricultural work between Yuma and northern California.
When the couple moved to Yuma from Fullerton, California, in 2010, Victor, 50, noticed that the Colorado River had alarmingly less water than he expected. The peril seemed clear.
"We have a commitment in the book of Genesis to be good stewards of the resources," he says, specifying the Colorado River, "If we don't do something soon, we're going to end up with nothing. If the water disappears, our city will disappear."
"We saw the drought in California," says Elizabeth. "Right here we see it firsthand." For a time, the Colorado water level was too low for baptisms. Additional danger comes from contamination of the ever-dwindling supply. Not long ago, toxic methane gas — mine waste — poisoned the river.
Meanwhile, Victor says the Holy Spirit illuminated the Book of Jeremiah to him.
"It says very clearly we should do the harvest — continue with our lives but at the same time protect the resources," he says. "I want to have a congregation for the next 50 years — or until Jesus comes. I want to keep serving my community, but if there is no water, there will be no community to serve."
The Venalonzos began teaching Iglesia Betania congregants not only biblical, but also practical, means regarding stewardship.
"The next step for our people here will be to use less water for things," Victor says. "Why wash your car in your driveway when you can take it to a car wash that recycles water? Why take a 15-minute shower when you can take one in five minutes?"
"We started speaking to our friends about it," Elizabeth says. Part of raising awareness includes educating the community about stewardship, which includes using water only during certain hours.
Victor's concern for water resources extends across the border into Mexico, which receives little benefit from the river. Instead, people must rely on wells for their water supply.
"Some of the pastors who are my friends on the Mexican side are very concerned about their communities," he says.
In addition, Victor connected to a faith-based alliance called Por La Creación (For Creation), which educates the public about stewardship of rivers in the U.S. That relationship brought a crew to Iglesia Betania to film a segment for the recent documentary Leche y Miel (Milk and Honey), including Victor preaching a sermon on water and a Betania baptism service in the Colorado River.