Welcoming the Omaha 'Nones'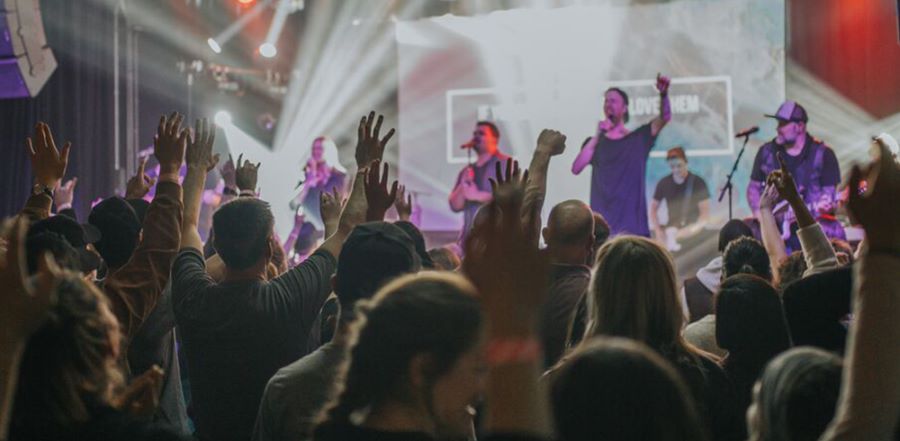 Don't miss any stories. Follow AG News!
A new church plant with a heart for those with no religious background is thriving in the heart of Nebraska's largest city.
My City Church in Omaha has experienced rapid growth since holding its first services last September. The church's weekly attendance tops 700. More than 800 people dedicated their lives to Christ in the church's first six months.
Jesse R. Norman, the 32-year-old lead pastor, says My City Church draws large numbers of college students, recent graduates, and young families.
"Our average age is 26 or 27," he says. "It's young, very young."
The church has made a strategic effort to create an environment where people with little to no church background feel welcome to visit and work out their faith, Norman says. My City Church also is visible in the community on a regular basis, including holding small group meetings in local restaurants.
"One of our core values is being inclusive in nature, so people feel like they belong even before they believe," Norman says. "I hear a lot about the level of 'home' they experience when they come. They feel like, 'I belong here and it's a safe place for me to try and figure out what I believe.'"
My City grew out of Christ Place Church, a congregation of 2,200 adherents based in Lincoln, Nebraska's capital 60 miles to the southwest. My City currently functions as a parent-affiliated church, operating under Christ Place's oversight.
Rick S. Lorimer, Christ Place lead pastor, hired Norman three years ago with the intention of helping him start a new work in Omaha. Lorimer, who grew up in the Omaha suburb of Papillion, says he shares Norman's heart for the Big O, and for reaching those with little church background.
"A tagline that we say around here a lot is that we exist for those who aren't here yet," says Lorimer, 56. "At Christ Place, we just want to reach out to people."
Norman and his wife, Angela, had felt called to plant a church since they began pastoring in their early 20s. They spent several years in Miami, but frequently visited Omaha, where Angela grew up. During a visit four years ago, Norman began sensing they should launch a new congregation in the city of 447,000.
"I really felt like God said, 'This is your city. This is where I want you," Norman says.
Norman subsequently connected with Lorimer, and their relationship led to an invitation to work initially at Christ Place with the intention of planting the church. Norman served as Christ Place pastor of advancement, working on projects such as small group ministries and a facility renovation project.
When My City Church launched in September, 821 people attended the first service and 78 dedicated their lives to Christ. The church added a fourth service on Easter. Norman says the church already is eyeing a second location before entering its second year.
Christ Place operates two campuses in Lincoln and another in West Point, Nebraska.