Widows Might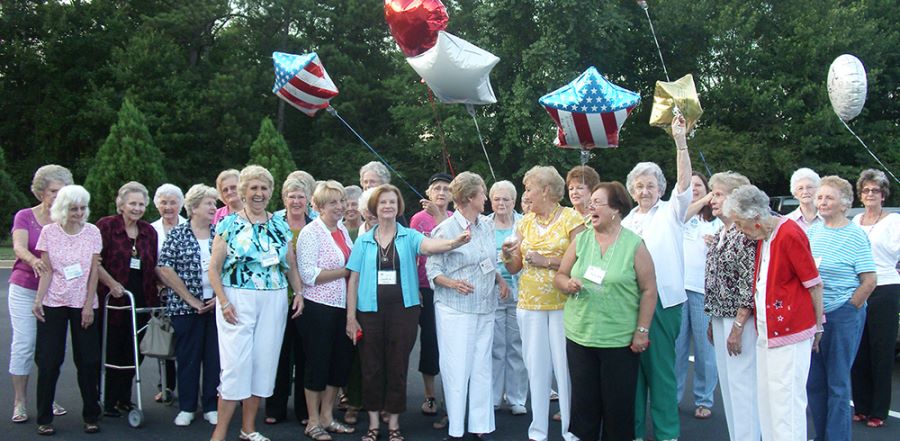 Don't miss any stories. Follow AG News!
Long before she saw firsthand the pain of losing a spouse through her mom, aunt, and sister, Bonnie Olsen of Victorious Life Church in Wesley Chapel, Florida, felt called to minister to widows.
Though not a widow -- she has been married to her husband Richard for 19 years -- Olsen says God placed on her heart the desire to see widows receive the love and care they need.
In response, Olsen, who serves as a Women's Ministries sectional representative for the Peninsular Florida District, launched Widows Might in February 2014.
A year and a half later, the group has grown to 37 and includes widows from surrounding churches.
"When a woman loses her husband, it's like her life is all in a basket that's been turned upside down," Olsen says. "Nobody can relate with what's going on with them except one another."
Meetings take place once a month in a member's home and consist of a meal, devotional, prayer, gift giveaway, and fun activity.
Support comes from Victorious Life Senior Pastor Ed J. Russo, who says encapsulated in his church's vision is the recognition that they must be an intergenerational ministry.
"Out of that desire, we believe that we will honor God by specifically reaching the widows," he says. "We can't disregard them. They're there and we want to address their needs."
One of Russo's strategies for 2016 is to launch The Gift Exchange, which is modeled after a ministry of the same name at Hillsong Church in Baulkham Hills, Australia.
Money will be set aside for resources and materials and a database will be built of professionals and tradespeople in the congregation willing to donate time each month. Russo hopes the outpouring of help communicates to the widows in the congregation that they are not overlooked.
"In some cases when a husband dies, widows may feel forgotten," he says. "Translate that over into the arena of a minister's wife and it can become even more desperate."
Nancy Jo Taylor of Griffin First Assembly of God in Griffin, Georgia, felt overwhelmed with grief after her husband of 49 years, Kenneth H. Taylor, Jr., died in 2007.
Kenneth was a credentialed pastor with the AG and the couple, who raised two children, spent 45 years pastoring churches in Massachusetts, Virginia, and Georgia.
"My life was tied up in him, but when he was gone, I was afloat in a big ocean, and so lonely," Taylor says. "I felt like I was all by myself."
That's when she says a lifeboat came in the unlikely form of local funeral director Mike Conner, who had served the family for Kenneth's service. Conner asked if Taylor would host a support group for widows in the new family ministries addition at the funeral home. Though hesitant, she accepted the invitation.
She began her journey with the group nine years ago and now has 108 members hailing from eight different denominations. Olsen's sister is among them.
Olsen borrowed the name Widows Might from Taylor. The two often share ideas for their ministries.
The group Taylor started meets once a month at Conner-Westbury Funeral Home in Griffin. Each meeting begins with a "heart talk" that covers Scripture and topics related to widowhood. A meal, door prizes, skits, music, and other entertainment follow. As Taylor ministers hope, she says the group has given her new purpose in life.
"It's still lonely when I go home and no one is there, but I see the ladies leaving and they've had a little fun and made a new friend," Taylor says.