Wise Adviser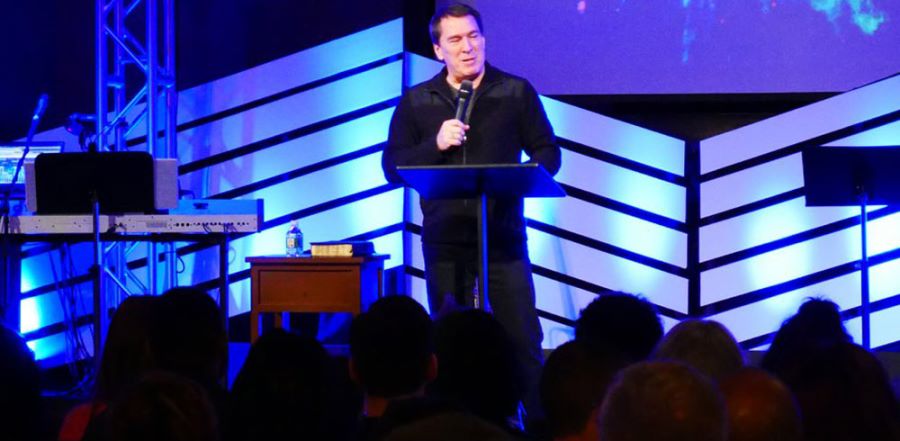 Don't miss any stories. Follow AG News!
Charles Allen Kollar's book Solution-Focused Pastoral Counseling has become a bible for many ministers, chaplains, and others working with troubled souls. But Kollar stresses that the Holy Bible, along with decades of his own experience and study, are the bedrock of the techniques he teaches.
Since its first publication in 1997, and a second, expanded edition released in 2011 in multiple foreign languages (Chinese, Korean, and Russian), SFPC has become a go-to handbook for spiritual application of mainstream psychotherapeutic "solution-focused" or "brief therapy" approaches that first became popular about 50 years ago.
"[Such techniques] are taught and practiced by many," says Kollar, a retired U.S. Navy chaplain and longtime lead pastor of Innovation Church, an Assemblies of God congregation in Cresco, Pennsylvania. "All I did was see the connection to how the Holy Spirit works in our lives, and then reimagined this approach for pastoral counselors."
Kollar is a graduate of Northwest University and Assemblies of God Theological Seminary. The pastor and licensed professional counselor and marriage and family therapist adds, "My goal was to give pastors an approach that worked in harmony with what the Lord was already doing in a counselee's life."
SFPC's message is aimed at ministers often overtaxed with counseling demands and in need of techniques that quickly identify underlying issues of their troubled parishioners. In a few sessions, rather than possibly months or years of more conventional therapy typically aimed at diagnosing maladies of the psyche, SFPC counselors guide those seeking help in identifying solutions.
In a nutshell, SFPC is short-term in its approach, seeking a partnership between counselor and counselee in taking swift, practical steps to address problematic behaviors, and then developing clear, incremental, collaborative, and longer-term strategies to grow emotionally and spiritually.
Kollar is quick to say he recognizes its limitations, and that situations will arise where more professional mental or medical health expertise is required. Still, the techniques work well for many, if not most, counseling issues raised in pastoral counseling, SFPC practitioners say. The textbook has gained a following among educators, pastors, and chaplains .
Norm Thiesen, professor of counseling at the Portland, Oregon, campus of Western Seminary, has used SFPC as his primary class text for more than 15 years.
"The feedback I've received from students is almost unanimously that it was helpful in developing pastoral counseling methodology," Thiesen says.
Until studying Kollar's techniques, most students have never heard of a solution-focused approach, Thiesen adds. Instead, they have tended to learn the secular problem-identification approach, which results in a negative experience with counseling, Thiesen says.
Kelvin Mutter, an associate professor of counseling and spiritual care at Canada's McMaster Divinity College in Hamilton, Ontario, praises SFPC as a method that "honors the congregant's strengths and resiliency. This preserves the unique character of the pastoral relationship [by] providing care without creating dependency."
Mutter, an experienced psychotherapist, underscores the biblical, Christian underpinnings of Kollar's methodology.
"I have found that Kollar's reflections on the continuing presence and work of God in people's lives has been a helpful reminder to practice humility and collaborate with those I counsel," Mutter says.
Kerry R. Watts, associate pastor of Grand Rapids First, an Assemblies of God church in Wyoming, Michigan, says SFPC provides a "paradigm for counseling that takes the weight off me for having to have all the answers to everyone's problems."
He says he's learned that most people he interacts with in sessions are "doing something right in the midst of their struggle, they just can't see it."
"My task is to primarily hear their story, help them see where they are already succeeding, and determine ways to build on those successes," Watts says.
His counselees, ironically, have included a professional mainstream counselor, who visited because of his own troubled marriage.
"Following our first session, he said, 'That was the best counseling session I've ever been a part of!'" Watts recalls. "He and his wife were able to move forward, and are still married."
Of course, Kollar, 66, does more than write about his Christian approach to SFPC. He continues to practice it, both during a decade as a U.S. Navy chaplain, and at Innovation Church, where he and his wife, Dawn, have pastored while raising a family that includes three children and 10 grandchildren.
His therapeutic experiences have been wide-ranging, including grief and end-of-life counseling, substance abuse, eating disorders, sexual abuse, and dysfunctional family and marital issues.
Kollar says sessions with sailors, parishioners, and fellow ministers have taught him much, too.
"My goal is to help individuals, couples, and families to discover what they 'really want,' and to help them take steps in that direction," Kollar says. "It never ceases to amaze me that what nearly all of my counselees' really want is to be in more loving, forgiving, encouraging, and supporting relationships."
Kollar believes that is something all pastors can help with, if they learn to do so without judgment.
"What is the source of such things, if not our heavenly Father, who is love?" he asks. "[It is] His Son, who gave us only one command, to love one another as He loves us — and the Holy Spirit, who seeks to help us live this abundant life from within."