Women Empowering Women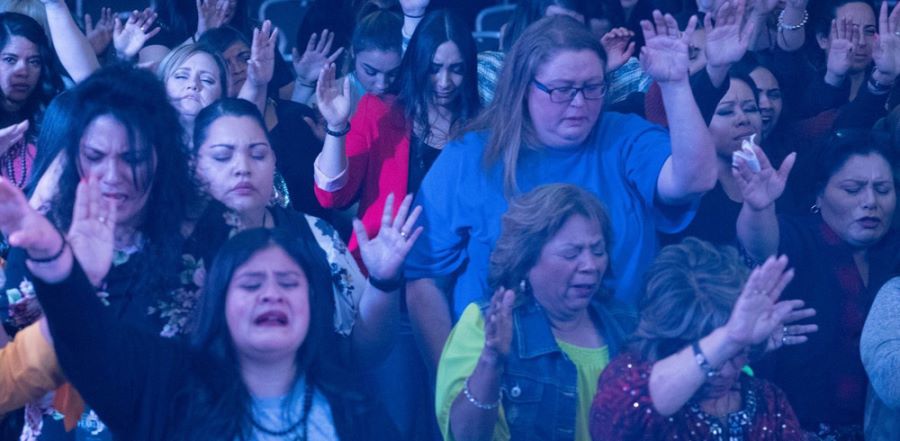 Don't miss any stories. Follow AG News!
Maurisia Rodriguez Cruz is set to host the seventh annual Like Never Before (LNB) Conference Feb. 21-22 in Seminole, Texas.
The LNB Conference is a place for daughters, their moms, and their grandmas to gather and worship together and to bridge generational gaps. Cruz founded the event to help girls and women discover their purpose and to embrace their God-given gifts. Her husband, Tony, is assistant pastor at Templo Nazeret Spanish Assembly of God in Seminole.
"When our oldest daughter became a teenager, I envisioned having an event where my daughter and I would both be able to attend and not only be blessed by the content of the event, but strike a bond that would erase any generational gaps," says Cruz, 43. She and Tony have three children, Abigail, 17; Aaron, 14; and Analise, 6.
Cruz says she designed the event — both with the selected speakers and worship leaders — to be directed by Spirit-filled women. The conference has grown exponentially each year since 2014. What started as a conference for Cruz's local small-town church with about 45 attendees has now grown to the point where Cruz and her team are expecting 500 attendees this year from Texas, New Mexico, and Oklahoma. The meeting now is held in a civic center.
The LNB conference is bilingual, in Spanish and English.

"Our goal has also been to not only cross generational lines, but also leap through language barriers," Cruz says.
Following the annual gathering, attendees send testimonies to Cruz that inspire her to keep the event going.
"After receiving messages and testimonies of what God had done in the lives of women and young girls that have attended, I feel the Lord encourage my soul," Cruz says.
Ordained minister Alexa M. Pineda spoke at the 2016 LNB conference and has returned every year since as a breakout session speaker and a mentor for Cruz. She strongly believes in the mission of the conference, especially in an era when young girls seek cultural cues for behavioral norms rather than God's Word. She says the conference is an opportunity for women such as the biblical Naomi and Ruth to interact.
"Here you have a room of young ladies and older women together in worship," says Pineda, 42. "Both can relate to the messages given, both are engaged and impacted by the power of the Holy Spirit. "
Pineda believes the conference will continue to grow because of Cruz's passion for ministering to women.
"This conference feeds the multitude, it injects faith, it breaks strongholds," Pineda says. "Truly those who leave the conference see life like never before."
The theme for this year's conference is Provoke the Movement — "to encourage women to search God like never before and provoke a move of the Holy Spirit in their everyday lives." After the conference, Cruz and her team reach out to the daughters, moms, and grandmas with prayer and biblical resources.
"Many of our current team leaders started volunteering when they were in their teens," Cruz says. "Bonds have formed while working together and have enriched churches with friendships long after the event is done."