Workplace Evangelist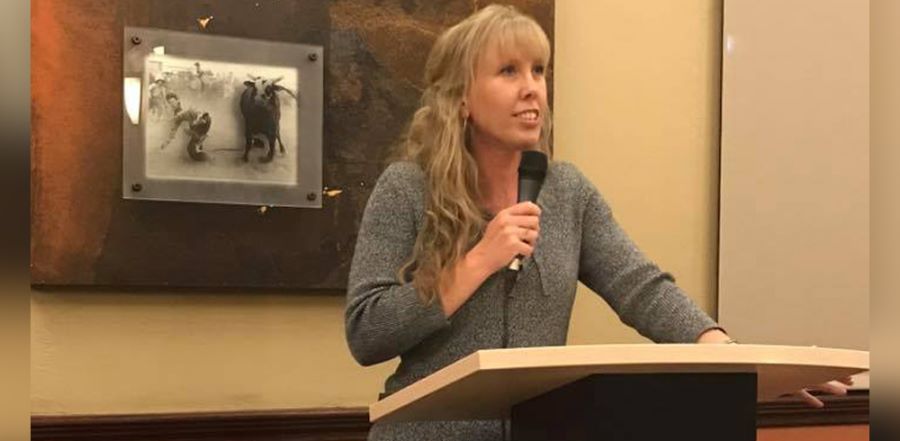 Don't miss any stories. Follow AG News!
Jennifer Fallon, 46, of Tracy, California, recently became vice president of production and graphics at
Ray Morgan Company
. Few would have predicted she would achieve such heights after she ran away from home, moved in with her boyfriend, and dropped out of high school at age 16.
But Fallon recognizes God's hand in bringing her to influential positions in the workplace. Her personal experience of spiritual transformation and divine favor in the corporate realm inspire her to encourage others to embrace God's plans for the business world.
Fallon didn't enjoy school and rarely felt she fit in, but when she entered the workforce at 14 as an assistant in a dental office, she connected to a life where hard work led to financial gain. While earning her General Educational Development diploma became a first step toward a career in business, Fallon became a meth addict and an alcohol abuser trying to cope with the stress.
Although Fallon did not develop a personal relationship with God until the age of 30, she in retrospect sees the Lord's presence in her life, including the multiple promotions she received.
"God was there the whole time, putting mentors who believed in me in my path," Fallon says. "These mentors saw something in this broken little girl and encouraged me. They helped me navigate the corporate world."
At 24, Fallon began working for Canon Solutions America and met her husband, Sean Fallon. Although Sean didn't believe in God, his ex-wife and his children prayed for him and Jennifer to encounter Christ. Six years later, the answer to prayers came.
"We had a house, nice cars, and beautiful family, and we were still empty," Jennifer recalls. "So we started to ask questions. I could manage multimillion-dollar contracts, but raising kids in a blended family brought me to my knees. I knew I couldn't do it myself. I needed Jesus."
Fallon accepted Jesus as Savior at
Tracy Community Church
. She is convinced God wants Christians in the business and corporate world to devise their strategies and blueprints from Him.
Star Richardson, whose husband, Brian, is head pastor at Tracy Community Church, recognized Fallon's call to minister in the workplace. She connected Fallon with the Assemblies of God
Northern California/Nevada District
to help Fallon find a way to spread the message of God's heart for businesses. At the district's
Women's Ministries
fall retreat, Fallon urged attendees to invite God into their workplaces.
"Her integrity puts her over the top in the business world," Richardson says. "She's a true light in this dark world."
"We cannot value full-time ministry in the Church more than ministry in business and being impactful in the workplace," Fallon says. "We've allowed the secular world to take over and have an influence on those mountains, but God wants to be in every mountain of influence."