Young at Heart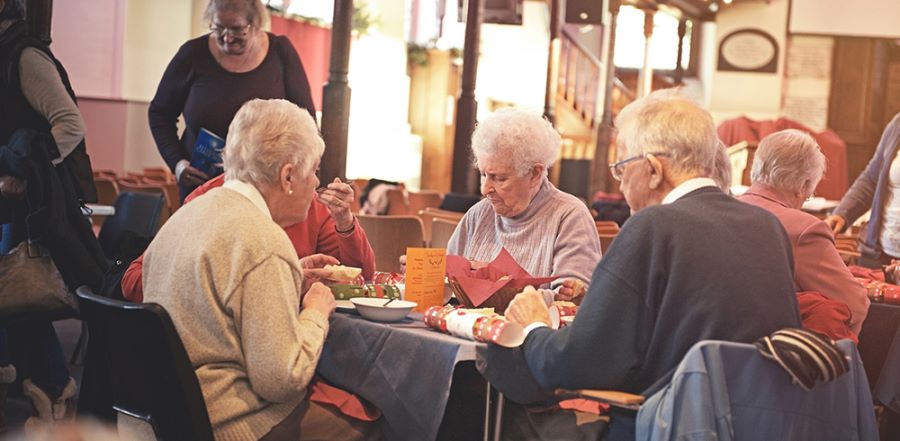 Don't miss any stories. Follow AG News!
After half a century as a children's pastor for various Kentucky Assemblies of God congregations, Patsy Dennis felt she should bow out. But the grandmother of three insists it not be considered retirement.
"I stepped down from being a children's pastor, but I did not step out of ministry," says Dennis, who at 67 years old has a reputation for having lost none of the inspirational creativity — and energy — she had when she first began pastoring youth at age 16.
What has changed is her constituency. Today she is focused on an often overlooked component at churches: men and women 50 years and older, comprising the baby boom generation, and even their parents.
"I never dreamed I would be working with senior adults," Dennis says.
A year ago, the Kentucky Ministries Network launched the Young at Heart senior adults ministry, with Dennis as director. While she still lends oversight to the state's children's ministries network, these days she most often is rallying Kentucky AG churches to a vision of engaged, active, and spiritually renewed seniors.
Young at Heart activities may be as simple as monthly informal get-togethers over coffee, prayer, and devotions. Or they might involve lunches, home and nursing facility visitation, or door-to-door witnessing excursions. Dennis believes there is no area of ministry where church seniors cannot serve — and thrive. Young at Heart programs have launched in 17 Kentucky congregations.
The new ministry course represents a 180-degree turn for Dennis, who credits the Holy Spirit for leading her to do volunteer work in a senior assisted living setting. She found many older lonely and isolated Christians, both in assisted care and in the church pews. Dennis saw wasted potential.
"I fell in love with the idea of senior ministry," Dennis says. "We want to see this help heal relationships, between moms and dads, grandparents and grandkids. We want to see our seniors get out of the corners of their churches and enabled to do things when asked to by their pastors."
While Young at Heart activities are implemented in local congregations, various groups also network for larger efforts, using newsletters and Facebook to get out the word.
"Our seniors are coming out of the walls now, they are getting so energized," Dennis says. "They always were the backbone with their giving, but now they are getting as active as our youth."
Kentucky Ministry Network Superintendent Joseph Steven Girdler says much of the growth of senior ministries in the Bluegrass State is due to the "energy, vision, creativity and imaginative originality" that Dennis displays.
"We want to reach and impact 100 percent of the 150 Assemblies of God churches in our network with inspiring ministry for our seniors," Girdler says. "They carry enormous experience and have weathered challenges like no other generation. Their spiritual insights for today's church offer brilliant resourcefulness and Spirit-empowered inspiration."