Building a Healthy Prayer Life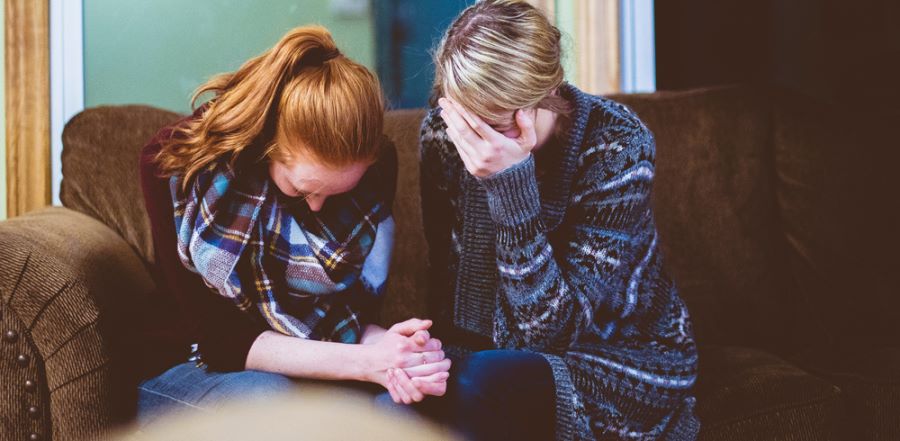 Don't miss any stories. Follow AG News!
People have a lot of different thoughts on prayer. Too often they think about prayer and what comes to mind is it's boring, intimidating, just about guilt, and doesn't accomplish a whole lot. Many Christians in our day believe they are too busy to pray.
But prayer was never designed to be that way. Prayer is first a "get to," before it is a "have to." We get to be with God. At its very core, prayer is the heart of our conversation with God. The One who created the universe with His words likes to spend time with you.
If prayer is this amazing opportunity to communicate with God, how do we build a prayer life that is not all of the stereotypes we have of prayer? At the foundation, it's helpful to think about prayer as a conversation with a spouse or friend. My wife and I have been married for over 22 years. Our conversation has two basic parts that work for prayer as well. The first is set time. Set time in marriage may be a date, talking after our daughter has gone to bed, or any other time where we are focused on being together. The same is true of your prayer life. You need a time that is "set" to talk to God. Some people find first thing in the morning works best. Others work better in the afternoon or evening. The key is to pick a time that will work for you.
But my wife and I don't just talk on our dates and at no other time. The same is true of our prayer life. Not only do we have a set time of prayer, we can also "steal moments" with God throughout the day. The key to stealing moments with God is to create reminders that pull me back to prayer. For you, that may be a reminder on your phone. Or if you are a nerd like me, I used to carry around laminated note cards in my pocket to remind myself to pray for different things.
Even this simple rhythm of having a set time with God and stealing moments with Him throughout your day can start a conversation that will last a lifetime. Begin a conversation with the God who spun the worlds into orbit and loves you deeply today.
Although you will learn a lot about praying simply by trying it, here are some additional helps:
First, pick a framework for prayer. Basically, it is like giving yourself conversation starters for a meeting that you may be nervous about. For example, work through the Lord's Prayer and use each line as a topic of conversation with God. For that matter, you can use any part of the Bible and simply talk to God about what you are reading.
When I was 13 years old, I read
The Hour That Changes The World
by
Dick Eastman
. We now serve together on the Assemblies of God
National Prayer Committee
, but when I first read his book the framework he gave provided hours of conversation with God through my teenage years. Or maybe you simply need to jot down a handful of items that you want to talk to God about before entering the time of prayer.
Second, to build an enjoyable and powerful prayer time, follow Jesus' simple instruction to love the Lord your God with all your heart, soul, mind, and strength (Luke 10:27). It is easy to fall into a rut with prayer and let your mind drift. Change it up by changing your posture. Bring all your emotions to prayer. Or pray through the characteristics of God that you know to engage your mind. God wants all of you when you come to Him in prayer.
Third, build your prayer life by learning from others. Maybe there are others in your church that you look up to their prayer life. Ask if you can sit in on one of their personal prayer times. We can learn from the people who prayed in the Bible or from biographies of praying people such as Teen Challenge founder David Wilkerson or "God's Smuggler" Brother Andrew.
Be gentle with yourself as you begin. If it is hard to pray for any length of time at the start, but that is OK. With some of my friends whom I now spend hours easily conversing, I could hardly speak at the beginning of our relationship. I hope that the same is true for you and God as you build an enjoyable conversation with Him!