Doctors Say John Smith is "Bona Fide Miracle"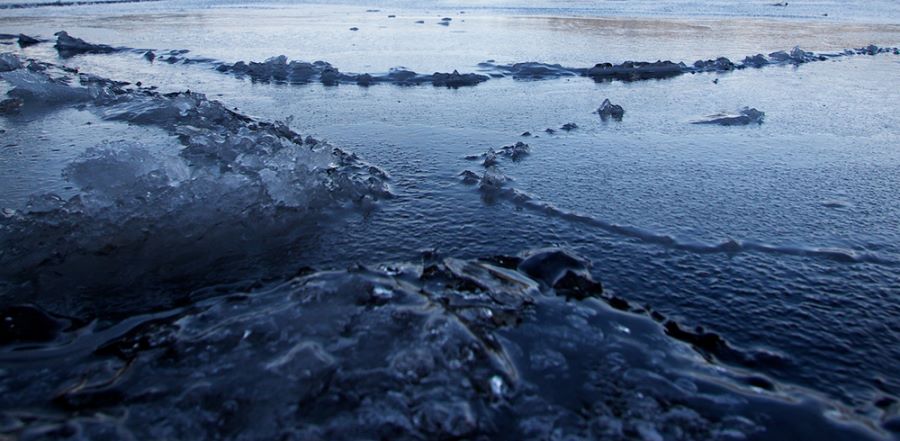 Don't miss any stories. Follow AG News!
Fourteen-year-old John Smith had lost his battle for life. No longer was he struggling to maintain his desperate grip on the edge of the ice or flailing his arms in a final and terrifying attempt to stay afloat. No, for the past 15 minutes his lungs had been filled with raw lake water, his heart had stopped beating, and he lay motionless at the bottom of Lake Sainte Louise. John Smith was dead.
For many St. Louis-area children, January 19, 2015, was a day off from school in honor of Martin Luther King Jr. Day. But for John Smith, what had begun as a fun day off from school with friends, Josh and his sister Jamie Rieger, and Josh Sander, quickly turned tragic. The weather had turned unseasonably warm, and although warned to stay off the ice, the three boys ventured out onto frozen Lake Sainte Louise, which is located about 40 miles west of St. Louis. Likely unknown to them, the farther they got from shore, the thinner the ice became.
The boys play together on the Living Word Christian Middle School basketball team in nearby O'Fallon, Missouri. John and Josh Sander were about 150 feet from shore when suddenly John fell through the ice. Josh Sander tried to grab John's hand, but the ice broke under him. Josh Rieger then tried lying on his stomach to reach out to his friends, but the ice also gave way under him as well. Jamie was watching from the shore - John called out to her to call 911 because "he didn't want to die."
When the Lake Saint Louis Fire and Water Rescue arrived soon after, they witnessed Josh Sander pulling himself from the water and Josh Rieger clinging to the ice. John had already gone under. Deploying quickly, they rescued Rieger, and learned that John was somewhere underneath the ice.
Jason Noble, pastor of First Assembly Church in St. Peters, Missouri (a suburb of St. Louis), says Brian and Joyce Smith, John's parents, have been faithful members of the church for 21 years, with John attending with them.
As Wentzville firefighter Tommy Shine probed the water with a recovery pole in hopes of finding John's body, Noble says that Shine felt like someone told him to "move two steps to the left" as if he were guided. He did and immediately encountered John. The pole's hook snagged John's clothing and Shine pulled John's lifeless body to the surface.
"That was one of the first of many miracles to follow," Noble says. "Another miracle was this crew had just practiced cold water rescues the week before, so they were well prepared for this."
Joyce says that John had spent the night at his friend's house and she had spoken to him by phone at 11:27 that morning. At 11:55 she received a call from the boy's mother telling her what happened to John, that he had no pulse, and was on the way to the hospital.
The ambulance transported John to St. Joseph Hospital West in the city of Lake St. Louis, where Dr. Kent Sutterer was the doctor on call. Sutterer's daughter happens to be in the same eighth grade class with John. Sutterer admits, that at the time of John's arrival, his expectations were at best, grim.
After performing CPR on John for 27 minutes, and John having been lifeless for about 45 minutes, Sutterer called John's mother into the room, ready to record the time of death. It was time to face the fact that John was gone.
"When the doctor called Joyce into the room, she immediately started praying," Noble says. "She was calling on the Holy Spirit to save her son, that she didn't want to lose him."
"I didn't realize at the time they were getting ready to call the time of death," says Joyce. "I just knew we were in dire need of God. The doctor said I could touch John, so I walked up to his bed, grabbed his feet and started praying that God would send His Holy Spirit to raise him up and heal him . . . within moments of praying, they got a pulse!"
Joyce says John's room was packed with people, with a large young man giving John CPR when she entered. When John's heart began beating again, Joyce says there was no mistaking the surprise on everyone's faces and then they jumped into a flurry of action.
Dr. Sutterer wrote a note immediately following the experience. In the note he states:
I had exhausted all interventions in my scientific armamentarium without even a hint of success.  All the resources of this world were being thrust upon this young man with no indication except the cold reality of a young life snuffed out before our very eyes.  But the interventions of modern medicine are not what John's mother was counting on.  Spiritual warfare is what she called this. No sooner did John's mother call on the Holy Spirit to bring her son back to her than the monitor started that rhythmic beat, a pulse could be felt in his groin and his carotid artery. . . . I also don't know that John Smith will ever be the same as he was before he fell through the ice. But I know that God can do more than we ever imagined.  I know that God has given us a gift, even if it is only for a few days.  I was privileged to witness a miracle.  I was preparing myself to give a mother the final bad news that her son was gone from this world. She had more faith in God than I did.  She called on God and God brought him back. . . .The Holy Spirit came in that room [and] started that boy's heart once again.
It was a miracle on the grandest scale, but God was far from done.
With his heart now beating, John was quickly transported to Cardinal Glennon Children's Medical Center in St. Louis. The doctor on staff was Jeremy Garrett - a doctor who happened to be an expert in dealing with water-accident victims.
After examining John, Dr. Garrett called the family in. Joyce asked for the bottom line. "He told us John only had brain stem activity, his lungs were full of acid and if he does live, he would be a vegetable," Joyce recalls. Garrett asked about "do not resuscitate" paperwork, and Joyce responded: "I understand you're the best; do the best of your ability - the rest is up to God."
"We [five other pastors and John's parents] went to John's room and started praying," Noble says. "John was totally unresponsive. We prayed for about 10 minutes and then I saw two angels appear, like guardians. The moment I saw them, John suddenly squeezed my hand and opened his eyes - another miracle!"
Noble says John just as quickly closed his eyes and fell asleep. The group renewed their prayer efforts, praying specifically that God would fill John's lungs with new breath and for his brain to be restored.
"I was praying up by John's head, whispering into his ear," Noble says, "when suddenly I saw thousands of whirling, colorful lights around John's head, like rewiring John's brain. I told the others in the room what I was seeing, but they couldn't see it. And then John sat up in his bed, eyes wide open, and grabbed my hand!"
Noble sat and prayed by John's bed from 8 a.m. to 1:30 a.m. for the first week of his recovery. He says that when the doctors tested John's lungs, expecting to find rampant and intense infection due to the intake of raw, dirty lake water, the test came back as sterile. "His lungs were cleaner than yours or mine," Noble says, citing another miracle God performed.
Joyce adds an important insight that Dr. Garrett told her (and who has the X-rays and tests to prove it). The acidosis in John's lungs was originally measured at a 6.6 pH level. Normal is between 7.35 and 7.45. The lowest limit for a person is 6.8; below that, they die. It was another reason John shouldn't be alive - but he was!
The next day, John, who was on a ventilator, began responding to Dr. Garrett's questions, correctly indicating with his hands answers to questions about his two favorite basketball players - Michael Jordan and LeBron James.
"Every day John made huge improvements," Noble said. "In a little over a week, he was taken off the ventilator and he was able to start talking. And now, after just 16 days (February 4), he walked out of the hospital - totally recovered. He even visited his school to thank all those praying for him . . . and to pick up his homework!"
Dr. Garrett, who had no expectation for John to recover, expressed his total shock and calls this kind of recovery a bona fide miracle. When questioned about the lake water allowing John to survive, Noble says the doctor clarified that the water was too warm (40 degrees) and John was too big for this kind of recovery to be explained as anything but a miracle.
But the miracles didn't stop with John. Jackson, a young boy in the room next to John's, was paralyzed, head to toe, having been hospitalized with the flu and then a serious infection for two weeks. His parents were desperate. Having heard of the amazing things happening with John, they sought Joyce out.
"They saw all the people in the waiting room praying for John, and they went to Joyce and begged her to pray for their son," Noble says. "They all started praying for him . . . by that night, the boy was sitting up in his bed, singing songs . . . and now, the paralysis is totally gone and they expect him to go home in less than a week!"
The impact of the miracle in John's life also spread to his school, which posted regularly about his recovery and prayers for him. Nancy Benes, principal at Living Word Christian Middle School, says that following John's miraculous survival, an evangelist spoke at their Thursday-morning chapel. 
"He gave a strong salvation message," Benes says, "and about 100 children made salvation decisions or rededicated their lives to Christ. And I know at least some of those decisions were related to John's experience, because I asked them."
But children weren't the only ones to respond. Benes says that they had visitors attending that chapel, and a parent as well as one of their kitchen workers also raised their hands to accept Christ.
Noble adds that this appears to be the third time God has stepped in to give John new life. The first being when the Smiths adopted him from a Guatemalan orphanage when he was just five months old; the next being his decision to accept Christ; and January 19th being the third. "And now it's awesome to see the ripple effect of God's miraculous work in John's life," Noble says. 
Benes says that churches and the school have been doing their best to help the Smith family during this time. However, they aren't about to let this miracle fade into fable. T-shirts that say "Ask Me about John Smith" are being printed and sold at cost in order to provide opportunities to share about the miracle God performed.
Joyce says she's had numerous contacts from people across the country and around the world telling her how John's story has bolstered or renewed their faith.
And John himself has seen God work in others' lives. He texted an atheist friend of the family who lives in Germany about the miracles he experienced in his life. "Nico" responded: "For the first time I have prayed to God. I have chicken skin [goose bumps]!"
Noble says it all has to do with prayer. From the prayers of parents, friends and classmates to the hundreds who gathered to pray for John at church and the waiting room, it was all about God answering prayer. "This just shows that God is still doing great things in St. Louis!" he says.
"I believe God is raising up a generation and showing His might to them so they will trust and proclaim Him as God," Joyce says. "God also wants us to know that He care for us. The word that God is speaking right now is, when you seek my face and come to me, I will do great and marvelous things for you!"
Image used in accordance with Creative Commons license. Photo credit: Matt B, Flickr