Follow Me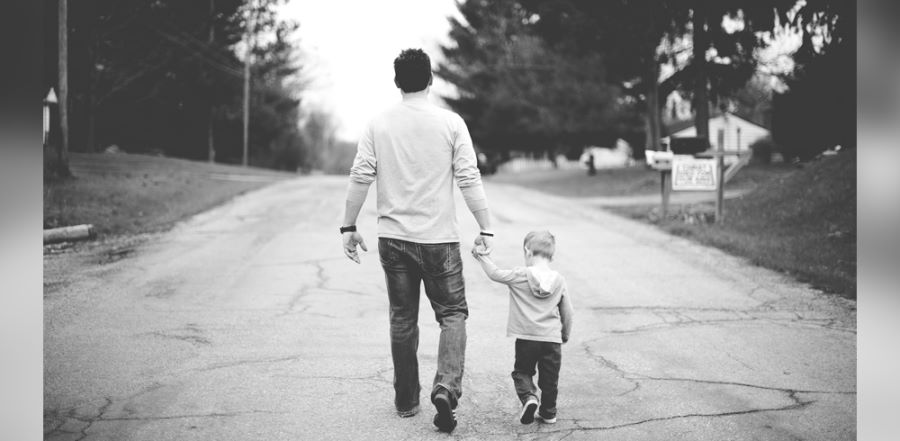 Don't miss any stories. Follow AG News!
"I following you, Daddy."
I heard these words from my toddler son as we walked on a path in the country. I was in the lead with him close behind, trying to walk in my footsteps and shadow.
Often unbeknown to us, our children are watching us. They trust us and tend to imitate our behavior. Where are we leading? What example do we offer?
The apostle Paul urged churchgoers in Corinth to follow him as he endeavored to follow Christ (1 Corinthians 11:1).
Sometimes men can feel 'targeted' by Father's Day sermons, seeing the messages as a reminder of the areas where we fall short. The task of being the spiritual leader in the home certainly can seem overwhelming. However, maybe it's more basic than supposed.
Dad, will you follow Jesus?
Daily, are we willing to follow Him, knowing our wife and kids are watching and following us? Following is what Christ asks of us. So, how do we follow Him?
First, have I trusted Christ for my salvation? I must acknowledge that I am sinner and that Christ is the only one who can save me. He died on the Cross for my sins and rose from the dead so that those who put their faith in Him can be with Him forever. If you haven't made this commitment, confess and repent of your sin today. Then ask Him to be the Lord of your life.
After salvation, it is vital that we continue to abide in Christ daily (John 15:4,5). We learn more about Jesus and how to better follow Him in His Word. As we give priority to reading and studying the Bible, plus spending time with our Lord through prayer, we'll find ourselves following more closely in His ways.
Along with abiding in Christ, we must depend on His Holy Spirit. The Holy Spirit is the Third Person of the Godhead. He helps us understand and obey the principles provided in Scripture. The Holy Spirit empowers Christians to live holy lives pleasing to God.
"Walk by the Spirit, and you will not gratify the desires of the flesh (Galatians 5:17, ESV).
Another way we help ourselves better follow Jesus is by joining a Christian community. We must faithfully worship in a church where the truth of Christ is proclaimed from the Bible. We may find further encouragement by joining a men's group to challenge us in our faith, hold us accountable, and help us grow in our Christian walk.
"As iron sharpens iron, so one person sharpens another (Proverbs 27:17, NIV).

Knowing others are following us can be intimidating, but it doesn't have to be. Like Paul, we can confidently say, Come follow me, as I endeavor to follow Christ. God will honor our desire to serve Him, providing the grace we need and His Holy Spirit's power to help us.