Our Helper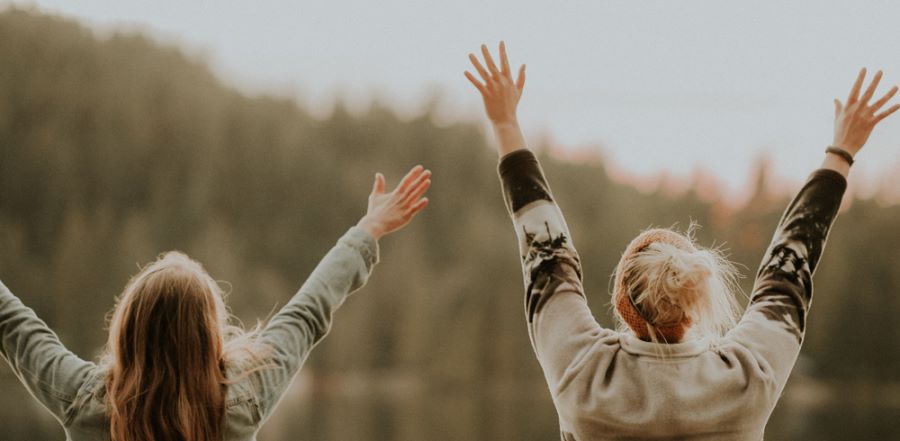 Don't miss any stories. Follow AG News!
Recently, I noticed only one of the lights in our garage remained on after the garage door closed. In the past, the three lights attached to the door always remained on for several minutes after closing. I could not understand the sudden change, but also noticed that this started when our son, Adrian came home from college. When I mentioned it to him, he explained.
"Mom there's a tiny switch beneath the garage door opener on the wall," he said. "Its purpose is to reduce the use of electricity by allowing one bulb to remain lit instead of burning all three. It is managed by a tiny switch that could easily be overlooked."
This insight was a revelation to me. After years of living there, I never knew the purpose of the switch. Needless to say, I began using it immediately.
This incident put me in mind of the purpose of the Holy Spirit in our lives as believers. His unfailing, constant presence is available to us every moment; however, it means nothing if this knowledge remains dormant. Here are four ways the Holy Spirit functions in the life of the Christian.
THE HOLY SPIRIT CONVICTS
The Holy Spirit convicts the world of guilt in regard to sin, righteousness, and judgment (John 16:7-8). He is that little voice which speaks to us and guides us into all truth. We must not ignore His voice, because he directs our conscience toward the Father. He keeps us on the path of righteousness. The Holy Spirit does not convict us to condemn us, but rather to bring us to repentance and into a right relationship with God (1 John 1:9, Acts 5:3; Acts 7:51; Galatians 5:16; 1 Kings 19:12; John 16:7-8).
THE HOLY SPIRIT EMPOWERS
The word
empower
means to be licensed or certified to perform. The Holy Spirit is licensed or certified by heaven to empower us as believers. When we feel inadequate and insufficient to fulfill "God-assigned" tasks or responsibilities, be reminded that the Spirit has received full authentication from heaven to strengthen, guide, and anoint the seeking Christian.
The Holy Spirit will empower us to accomplish the impossible. Knowledge of this fact should breed confidence in the believer as to power and purpose of the Holy Spirit in our lives. A disciplined, daily devotional life also will strengthen our dependence and confidence in the power of the Holy Spirit. May it be the cry of our hearts as Christ followers to be empowered by the Holy Spirit daily (Acts 4:7-10,13, 20, 31; Galatians 5:16; 1 Corinthians 2:12; Matthew 28:18-20).
OUR COMFORTER
The word
comforter
means one to run to our side and pick us up. The Holy Spirit is the one who is equipped and able to run and lift us up when we fall. John 14:26 reminds us that he is there and available to be our advocate, our Paraclete, our helper, our representative or the one who runs to our side to help us through difficulties. He is always available, and He always has time for us.
However, we have to invite him in. When we do, He will wrap us in his loving arms, and speak words of affirmation and comfort to us. He will never leave our side. David noted in Psalm 23 that, even though he walked "through the valley of shadow of death," he "feared no evil," because he was confident of the Comforter's presence. The Holy Spirit is available to be your comforter, strength, and helper. You do not have to face life alone. The Comforter has come! (John 14:16; John 16:13).
OUR INTERCESSOR
The word
intercessor
depicts the notion of a person who intervenes on behalf of another, especially by prayer. This word is synonymous with a negotiator, a go-between. What a blessing to know we do not have to get it right every time! When our hearts are broken, we do not have to compose the right words or find a special place to access His presence. We can simply pour our hearts out to Him.
During those moments when our hearts are overwhelmed and we don't know what to say or where to turn, our intercessor — the Holy Spirit — steps in and tells the Father what we are unable to say ourselves. He intervenes and negotiates our position. He interprets every tear and translates every burden to our Father on our behalf. In other words, He is our arbitrator.
We are never alone. Our intercessor is constantly there and available to work and represent us before God. We only have to turn to Him and tap into His presence and power (Romans 8:26-27; Ephesians 4:30).