Shedding to Stay Alive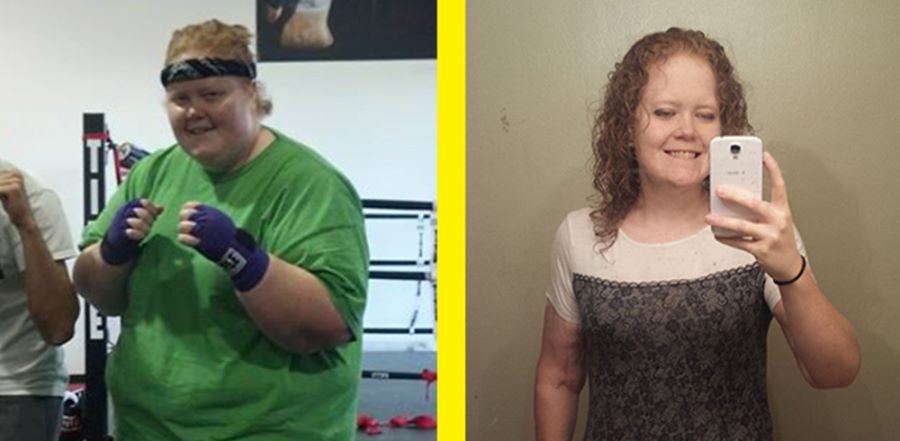 Don't miss any stories. Follow AG News!
Southwestern Assemblies of God University (SAGU) alumna Desiree Richards lost over 200 pounds a year and a half after finding herself in the emergency room with heart-related issues.
"I used to pray that God would do a miracle and take the weight off of me," Richards says. "I believe that my weight loss journey is a testament that sometimes miracles come in different ways than we expect."
In September 2013, while attending SAGU, Richards was rushed to an emergency room due to a racing heart rate. After doctors restored her heart's regular rhythm, the risk of diabetes and heart disease triggered a lifestyle change in her.
Before the health scare Richards knew she had to change. Earlier she had dropped more than 80 pounds -- only to subsequently gain back more than she had lost. Tipping the scale at 388 pounds, Richards signed up for TITLE Boxing Club in Arlington, Texas, and began eating healthy and started her journey again.
"One of the hardest things was just stepping foot into the boxing gym," Richards says. "I figured people would laugh at me and I was afraid. However, I knew I needed to make a change if I wanted to live a long and healthy life."
She began working out about four times a week. Now, she works out six days a week: four times at TITLE and two weight-resistance workouts using a weighted vest and weighted gloves.
Food became a form of comfort during difficult times.
"The life of someone severely overweight is hard physically, mentally, and emotionally," says Richards, 27. "All of that changed as I lost weight."
Richards learned the importance of maintaining a healthy lifestyle and using good judgment when it comes to her eating habits. She now is focused on building muscle.
Richards graduated from SAGU in 2012 with a pre-professional counseling degree. Upon graduation, she enrolled at University of Texas-Austin and graduated with a master's in social work. She is working on getting her clinical social work license.