Suffering in Silence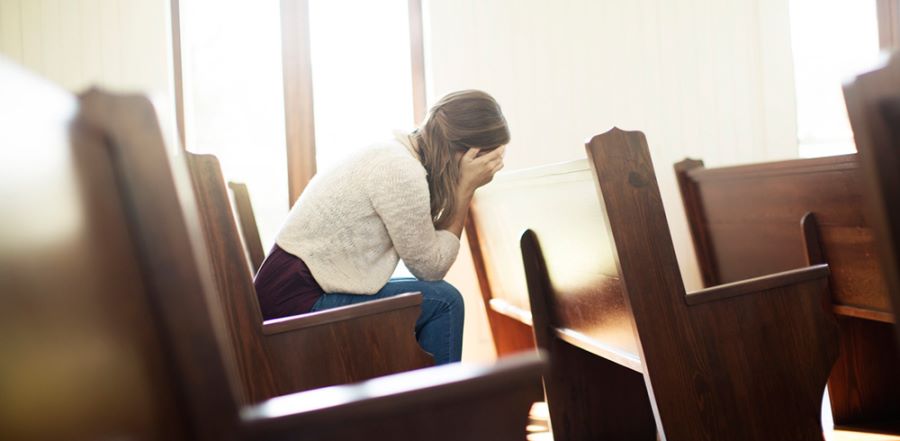 Don't miss any stories. Follow AG News!
EDITOR'S NOTE: This opinion piece is written by Cindi Boston, chief executive officer of Pregnancy Care Center in Springfield, Missouri. She is a member of Central Assembly of God in Springfield.
Cathy sat in a local Assemblies of God church on the brink of breakdown agonizing over her past and a choice she made. She made a decision that would forever haunt her. If she could not forgive herself, how could God offer grace over her decision to terminate an untimely pregnancy?
Now, 15 years later, Cathy has reclaimed her life with full forgiveness from a loving Savior. It was a painful journey, but revealing her past abortion through a trusted recovery set her free.
The recent release of three videos exposing Planned Parenthood's brazen harvesting of baby body parts is horrifying. Yes, it is a money trail. It is beyond human decency! It has, however, taken this level of visual truth and facts to motivate national and church leaders to action.
I cannot help but wonder about the 58 million women, and men, in the U.S. who have chosen to terminate a pregnancy. Do you think about them? How must they be feeling right now? Betrayed? Disgusted at the thought of what happened to their baby? The level of emotional intensity must be raging for them.
How many of these people are in your community -- or in your church? Statistics indicate it's more than you think. It could be as many as 40 percent of the women in your church are carrying this cross alone.
They will be sitting in your church this Sunday. Likely, they have told no one of their secret sin. They will be in deep pain contemplating the decision they made and will wonder how they could have made such a choice.
The mantra "my body, my choice" may ring in their heads. As they sit in the sanctuary on Sunday, they will struggle to make sense of it all. They will feel helpless as they suffer in silence. They are alone amid the crowd gathered in your sanctuary.
But the church is the salt and light of the world. Have you considered how you might help these women make a healthy transfer from pain and shame to forgiveness and freedom?
Whether you pastor or attend the church, you can be part of bringing the healing balm of forgiveness and hope to post-abortive women and men. 
Acknowledge the pain. If you know someone who has had an abortion, check on them. Whether by phone or a quick meeting in a coffee shop, these folks need to know they are not alone.
Talk about the issue. Many will be suffering in silence. It's a perfect time to address the video releases and the inhumanity of such business transactions by Planned Parenthood. It's an opportune time to publicly acknowledge the fact that some women and men in agony. The hurting are just waiting to hear you speak to this subject.
Offer long-term hope. Christian counselors, pregnancy centers, and after-abortion care programs are prepared to work with this hurting population.  Strategic tools are available for churches to start abortion recovery programs. 
Jeff Peterson, senior pastor of Central Assembly in Springfield, Missouri, recently addressed the subject.
"The local church has an opportunity like never before to offer support groups or counseling ministry to those affected by abortion and to support local organizations such as Pregnancy Care Center," Peterson said. "It is a radical day for darkness in our land -- and light should naturally invade it with Christ's love!"
Yes, light should invade the darkness with Christ's love. Being a part of the solution requires being inconvenienced. It means acknowledging and supporting these women and men, whether in your church or community.
Isaiah 42:16 (The Message) reminds us that , "…[God] will turn the darkness into light before them and make the rough places smooth." Bring light to this subject. It provides a pathway to wholeness for those who live in shame as a result of abortion.