This Week in AG History -- Nov. 27, 1960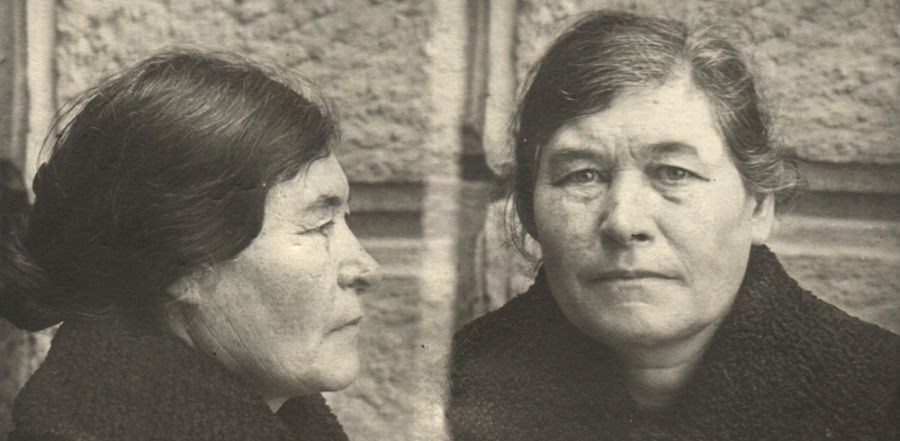 Don't miss any stories. Follow AG News!
Ivan and Katherine Voronaev, pioneer Assemblies of God missionaries to the Soviet Union, were exiled to Siberian prison camps in the 1930s and believed to be dead. But 61 years ago, Katherine was released and made her way to New York City. She shared her story in 1960 with Pentecostal Evangel readers, offering a rare glimpse into the life of persecuted Christians under Soviet rule.
The Voronaevs spent most of their adult lives as fugitives or in prison. Ivan and Katherine fled Russia, the land of their birth, in 1908 after Ivan was court-martialed and threatened with a politicized trial and likely death. His crime? Ivan, a young officer in the Tsar's army, had recently converted to Christ and felt conviction that he should no longer fight as a professional warrior. He laid down his arms and told his superiors that, from then on, his only weapon "would be the Word of God — the Gospel of Jesus Christ." The Voronaevs ended up in America in 1912 by way of Turkmenistan and Manchuria.
In the U.S., Ivan became a Baptist pastor and evangelist and ministered among Slavic immigrants in San Francisco and Seattle. In 1917, Voronaev moved to New York City to accept the pastorate of a small Russian Baptist congregation. Two years later, Voronaev's daughter, Vera, was Spirit-baptized and spoke in tongues while attending Glad Tidings Tabernacle, an Assemblies of God church, with a friend. Voronaev began to study Scripture and became convinced that supernatural spiritual gifts did not cease, but continued to be available to Christians. Spiritually hungry, Voronaev prayed for and received a similar experience. In the summer of 1919, Voronaev and about 20 others formed a new Pentecostal congregation — the Russian Christian Apostolic Mission in New York.
Several months later at a home prayer meeting, Voronaev received a prophetic message, "Voronaev, Voronaev, go to Russia!" He ignored the message at first, but after he sensed the same message in his personal devotions, he made preparations to return to his homeland. This would not be an easy task. The Tsar recently had been overthrown, and political, religious, and social turmoil had produced much suffering in Russia. Voronaev joined the Assemblies of God and received official appointment as a missionary. With several Slavic families from his congregation, they made the arduous journey back to Eastern Europe.
Voronaev and his team of missionaries left the United States in 1920 and set up their headquarters in Odessa, Ukraine. They fanned out across the Soviet Union, preached the gospel, and established Pentecostal churches. In 1926, Voronaev organized the General-Ukrainian Union of Christians of Evangelical Faith, which provided fellowship for the growing number of churches. By 1928, the Union consisted of about 400 congregations with approximately 20,000 members.
U.S. Assemblies of God churches provided financial and prayer support, including money for bicycles for Slavic ministers. Voronaev regularly wrote English-language reports of the Slavic revival, which American supporters read in the Pentecostal Evangel.
The Voronaevs and their ministerial cohorts enjoyed about 10 years of freedom to evangelize across the Soviet Union. Then, in January 1930, authorities arrested all of the officers and many other leaders of the Union, including Voronaev.
Katherine Voronaev, in the 1960 Pentecostal Evangel article, recalled in painful detail how "the communists herded the 800 pastors and Christian leaders into freight cars as though they were cattle and shipped them to Siberia." She continued: "The horrors of that journey were indescribable. They had no food nor water, no sanitation, no provision for rest, and poor ventilation. The survivors were then forced into slave labor."
The Soviet authorities thought that the churches would die if their leaders were taken away. But new leaders emerged. Katherine Voronaev was among those who began ministering secretly, but three years later police came and arrested her and sent her to a slave labor camp located 2,000 miles away from her husband.
Katherine later made an appeal to be placed in the same slave labor camp as Ivan. The request was granted, and for three years they were able to live together in prison. They spent long days doing hard labor — Ivan in a forest and quarry, and Katherine doing cooking and scrubbing. But they could be together at night when, under the cloak of darkness, they would take long walks through the snow in a forest. They prayed and praised God during those times, and "heaven seemed very near." Life was hard, but Katherine recounted that they were not unhappy. They had each other.
Meanwhile, the U.S. Assemblies of God made great efforts to secure the release of the Voronaevs. The Soviet government told the Americans that they would free Voronaev upon payment of a large sum of money. U.S. Assemblies of God members raised the money, which they gave to the Soviet government. Voronaev was temporarily freed in 1936, but almost immediately he was rearrested and was never heard from again.
Katherine was released from prison in 1935 and had a measure of freedom. For years she went from camp to camp, trying without success to locate her husband. She was imprisoned a final time in 1949, after she tried to write to her children who lived in America. She was charged with being a counterrevolutionary and a spy.
The
Pentecostal Evangel
article recounted Katherine's time in solitary confinement: "Her captors tried to hypnotize and brainwash her, but without success. She would close her eyes and silently pray. Her rat-infested cell had a concrete floor upon which she was forced to sleep without any bedding and she was clad only in a few worn-out garments. She was watched by the soldiers constantly through a peep hole."
Soldiers waited for Katherine to have an emotional breakdown, but she instead felt the presence of God and kept remembering God's promise: "I will never leave thee, nor forsake thee." Despite a year of brutal torture, the article recounted, "her spirit remained free and she kept a song in her heart."
The 1953 death of Soviet leader Joseph Stalin resulted in greater religious freedom, and Katherine was released from prison. But there was still great fear of reprisal, and she had to be very cautious. A son living in California discovered that Katherine was still alive and, through the intervention of the Eisenhower administration, Katherine was allowed to leave the Soviet Union in 1960 and come to the U.S. Upon her death in 1965, she still didn't know whether her husband was alive or dead. After the fall of Soviet Union, documents were discovered that Ivan Voronaev had died in a slave labor camp in 1937.
The Voronaevs' story wasn't unique. Persecution separated consecrated believers from nominal Christians. Gustav H. Schmidt, Assemblies of God missionary to Slavic lands, wrote in 1934: "Anyone who is zealous for Jesus in Russia is marked for arrest and this makes Christian activity hazardous. Therefore we find no halfhearted Christians in Russia…Such who are not fully consecrated will not be able to stand the strain for any length of time but will step over into the enemy's camp."
Communist persecution not only failed to destroy Christianity; it helped to create a strong and vibrant Pentecostal movement numbering over one million adherents in the former Soviet Union.
Beginning in the late 1980s, when Mikhail Gorbachev began to allow persecuted religious minorities to emigrate, many put down roots in the United States. An estimated 500,000 Slavic Pentecostals from this recent wave of immigration now live in the United States, including children and grandchildren of immigrants who were born in the United States. While most are in congregations that are either independent or loosely affiliated with one of several Slavic Pentecostal unions, many are deciding to join the Assemblies of God.
In 2002, several Slavic Pentecostal churches in California joined the Assemblies of God and formed the Slavic Fellowship, which provided both a structure for Slavs to organize themselves within the Assemblies of God and also representation on the Fellowship's General Presbytery. In September 2008, leaders of the Slavic Fellowship, in addition to other Slavic Pentecostals interested in affiliating with the Assemblies of God, came together in Renton, Washington, and organized the National Slavic District, which now has 69 affiliated churches.
The legacy of Ivan and Katherine Voronaev lives on in their spiritual descendants who now live in America. With deep faith burnished by decades of persecution, Slavic-American Pentecostals are poised to provide leadership in the broader church. And their leadership could not have come at a better time, as they have already proven their mettle in a culture that is hostile to biblical values.
Read the article by Ruth Demetrus, "Back from Siberia," in the
Nov. 27, 1960, issue
of the
Pentecostal Evangel
.
Also featured in this issue:
• "Progress of the Gospel in South India" by Christine Carmichael
• "Fito Stands Firm" by Adele Flower Dalton
And many more!
Click here to read this issue now
.
Pentecostal Evangel
archived editions are courtesy of the
Flower Pentecostal Heritage Center
.