A Call to Grow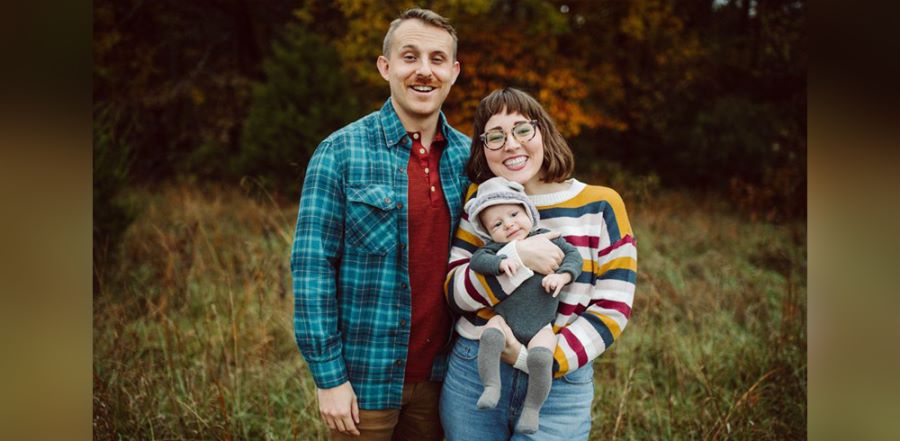 Don't miss any stories. Follow AG News!
When Charisse asked Christopher Groh for a ride to church Sunday mornings so she could teach Sunday School in 2014, she didn't know one day the pair would be preparing to grow a future family on unfamiliar soil among unreached people groups.
Christopher Robert Groh and Charisse Elizabeth Groh both grew up in the Assemblies of God and met while attending Evangel University in Springfield, Missouri.
Charisse is from Brea, California, the daughter of two Evangel graduates, Brenda and Doug E. Green, who is senior pastor of North Hills Church. Charisse enrolled in Evangel in 2012 to study elementary education. She had wanted to be a teacher since kindergarten, but a trip working in an unreached African island nation during her sophomore year altered her plans.
"God just broke my heart really for the unreached world," she says. "I had no idea there were so many people on this planet who had never heard the gospel before. I felt this is what I had to do with the rest of my life."
Charisse, 26, decided to continue with elementary education, knowing her passion for teaching would be used someday working among the unreached. Christopher, 27, grew up in a fourth-generation Assemblies of God family, and sensed a calling to missions as a child.
At Evangel, Christopher went to Ukraine on a spring break trip, where he encountered Crimean Tatars, an unreached people group. After spending more time overseas, he knew he wanted to minister in such a setting full time.
They bonded on the way to Springfield's Central Assembly of God when Chris gave Charisse rides to teach her early service Sunday School class. They began dating later that year, just before both left to spend a summer in overseas ministry work.
Both realized upon returning to the United States their callings to ministry had been confirmed. They married 10 days after graduating from Evangel in 2016. During his sophomore year, Christopher changed his major from intercultural studies to agricultural science, knowing God would use his passion for plants someday.
Agriculture, conservation, and sustainability had been passions for Christopher. Through Jason Streubel, who heads the agriculture department at Evangel and also is full-time director of agriculture at Convoy of Hope, Groh came to learn about Convoy projects around the world.
After graduation, Christopher worked at the national office of Assemblies of God World Missions for a year while beginning a graduate degree at Missouri State University in plant science. In February 2019, he began working at Convoy of Hope as part of the agriculture and international disaster response team. Charisse began a career as an elementary schoolteacher in 2016. In 2019, the couple welcomed a son, Zea.
Shonna Crawford, Education Department chair at Evangel University, believes the Grohs have a great future.
"They both have been people who have been fully invested in whatever God has placed in their hand in that moment," Crawford says. "Both of them display such an intentionality in investing."
Charisse says friends, family, and mentors have encouraged them to remember their long-term calling during this season.
"Anytime we start to think this is so nice and comfortable, God reminds us of the burden we have for the unreached," Charisse says. "The sheer number of people who have never heard of Jesus grips both of our hearts and we know that's where we are needed."
In 2018, Christopher and Charisse spent three summer months in the West African country of Mali. Christopher went for his graduate research for Missouri State, but the Grohs also connected with local ministries while there.
Charisse says she knows she will continue to teach, whether at a school or her own children, and if God gives her more opportunities to share her love of teaching the Bible. The Grohs also see their children as co-ministers in their new life overseas.
The Grohs are in the application process with AGWM to spend their first term reaching unreached peoples in Eurasia.