A Community Boost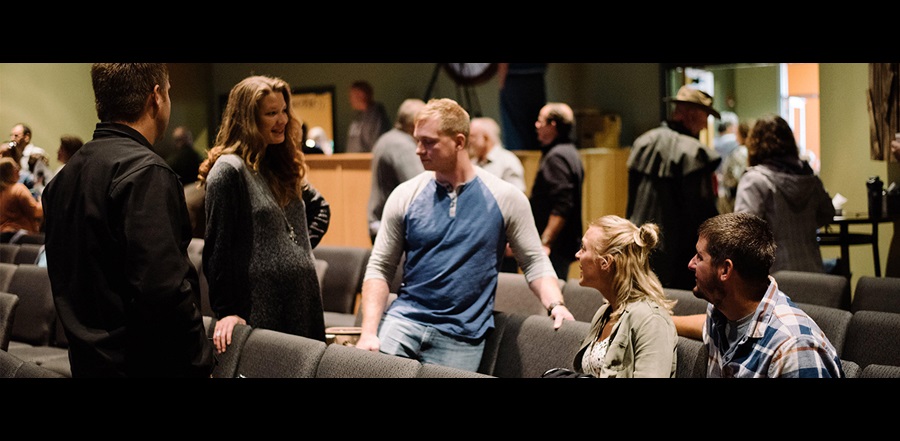 Don't miss any stories. Follow AG News!
With chairs in the sanctuary stacked so close together it's hard to walk between the aisles, the once-mushrooming River of Life Church experienced an additional 3 percent attendance growth last year.
Expanding its cramped quarters isn't the only reason Executive Pastor Corey R. Erickson is enthused about a pending expansion project. It will enable the central Minnesota congregation to nearly double its seating capacity.
Erickson also looks forward to the church extending its community outreach. That includes such features as hosting a support group for recovering drug addicts, food distribution, paying low-income students' school activity fees, and a Christmas shop for residents of Sauk Centre.
In addition to a larger sanctuary, River of Life hopes to open a gymnasium as part of the building project second phase, expected to continue into 2019.
"This gym will be a huge way to bless our community," Erickson says. He notes that Lead Pastor Kyle R. Peterson coaches a third-grade basketball team, which will use the gymnasium for practice.
The other reason Erickson is so thrilled is the involvement of U.S. Mission America Placement Service RV Volunteers in the building program, which plans to break ground by May.
U.S. MAPS RV Volunteers — 404 active during 2017 — are involved all across the nation constructing or remodeling AG churches, camps, college buildings, and other facilities.
A crew of U.S. MAPS RV Volunteers helped erect River of Life's current sanctuary in 2005. Located in a town of 4,300, Erickson says it wouldn't be possible for a spiritually young church like River of Life to expand without this kind of help. He says congregants have repeatedly complimented the RV volunteers on their passion and drive.
U.S. Missions missionary associate with MAPS Wes D. Vagle, a former executive officer with the Minnesota District Council, served on the original crew.
"To help them get to the next level is what our life is all about," says Vagle, Northern Central Region U.S. missionary with U.S. MAPS.
The first phase will add 20 feet of width to the sanctuary and 40 feet to the fellowship hall. While that may not sound like much, Erickson says it will enable the church to accommodate 300 more people in two services.
Phase two calls for further expanding the sanctuary and adding a kitchen and the gym.