A New Blessed Property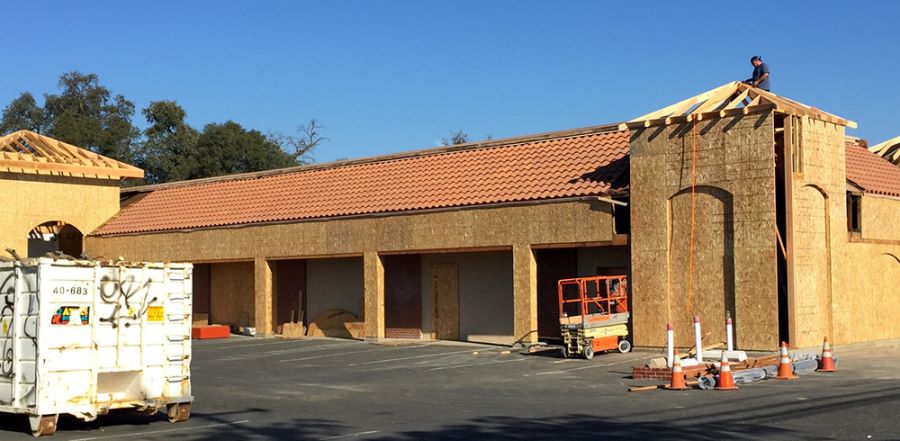 Don't miss any stories. Follow AG News!
Thorny barriers frustrated the plans of Grace Trinity Church (GTC) to build a new campus on vacant retail space in Sacramento, California.
Potential lenders were wary about approving a mortgage. Municipal regulations demanded more parking spaces for the projected congregation. The only solution seemed to be to also purchase the adjacent lot, which stirred up a storm of angst because of its unsavory past. That property had been home to the recently shuttered City Limits Showgirls strip club, notorious for featuring nude dancers for 20 years.
GTC, one of the largest members of the Assemblies of God's National Slavic District, needed to move from the confined space of its rented facility in the northeast Sacramento suburb of Antelope to accommodate a growing congregation.
"We tried to focus more on the younger generation and took a very personal interest working with these families," says Aleksandr Kalinyuk, senior pastor. "We also added English interpreters to the worship services that attracted new people."
Kalinyuk, who has served the church since 1996, is a leader in the AG's National Slavic District that includes 52 churches. He emigrated permanently to the U.S. in 1989 from the city of Novovolynsk in the Ukraine.
GTC Russian and Ukrainian worship services are translated into English. Adding English has attracted more second-generation families from the original wave of immigrants fleeing the former Soviet Union from the late 1960s through the 1991 breakup. Many fled because of poor economic conditions or religious persecution. Professing Christians were often marginalized and barred from higher education.
The first Russian-speaking church in the Assemblies of God dates back to the 1920s in New York City, according to Scott Temple, director of the Office of Ethnic Relations. The congregation had been founded by John (Ivan) Varonaeff, who was appointed an AG world missionary, and returned to his native land to organize the first Pentecostal churches in the Soviet Union. Temple reports that by 1928, the number of Pentecostal churches had increased to about 400 with 20,000 adherents. Varonaeff ended up a martyr, dying in a Siberian prison.
In 2013, GTC began investigating options for building a new facility, reports Pavel Kut, church administrator and a local business executive. In addition to mortgage negotiations, the lengthy process included obtaining numerous permits and certificates from more than 20 state and city agencies.
Obtaining the $800,000 mortgage for the 13,000-square-foot main church depended upon purchasing the former strip club's property. GTC was willing to pay $300,000 in cash for the land, valued at $600,000, which would serve as additional equity for the mortgage.
However, a bank official cautioned Kut that it was highly unlikely for the loan underwriters to approve a mortgage based on buying a former strip club. To everyone's surprise, the loan was approved the next day.
"It was a miracle," Kut says. "And it strengthened my faith and kept me from worrying about the rest of the building program."
The main building site and adjacent space in Sacramento were purchased simultaneously in February 2014. The club property will include 108 parking spaces and a multipurpose hall for youth ministries, child care, and fellowship events. The new church is scheduled for completion in April and will seat up to 400 congregants.
Community residents and business owners have voiced their encouragement for the new church. Since construction began in 2015, they have watched volunteers and church members donate countless hours in every trade skill: carpentry, plumbing, masonry, roofing, and electrical work.
"Grace Trinity Church is one of the great churches in our Slavic District," Temple says. "It is a church full of joy and Pastor Kalinyuk has a contagious love for the Lord and God's people."