A New Cultural Engagement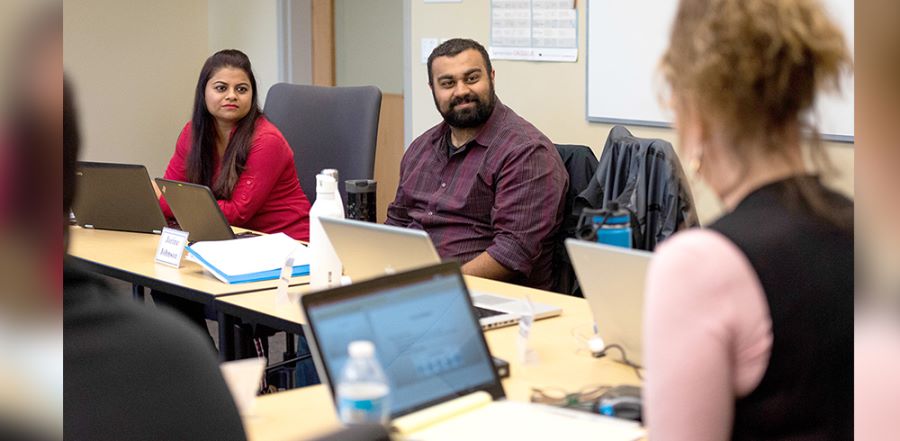 Don't miss any stories. Follow AG News!
Led by dean Joshua R. Ziefle, the administration of the
College of Ministry
at
Northwest University
started to ask some difficult questions earlier this year, such as,
Are we doing what we are called to do? Are we serving the current population of students with the course options we offer?
All first-year students enrolled at Northwest University take a set of five core Bible and theology courses overseen by the College of Ministry, regardless of their major or course of study. But while ministry students continue to take further classes in their junior and senior years, these five core classes may be the only focused training many students receive in these areas as they prepare for careers in fields like nursing or business.
In addition to considering new initiatives such as skills development and career readiness, Ziefle and other college leaders assessed the priorities for these core classes, ultimately arriving at a list of six key values they hoped to instill in students: the story of the Bible, understanding the Bible, theological literacy, gospel-centered discipleship, Christian community, and engaging with our world. Through the lens of these six values, the core courses have been evaluated and retooled.
"We believe that we are called to not only equip ministers and pastors, but to also train the next generation of laypersons to live a faithful Christian life and engage with culture from a Christian viewpoint," says Ziefle, 41. "These courses and the six key values that drive them give students a stronger foundation in the principles of Christian life, setting them up to be a faithful witness in whatever field they enter."
Perhaps the most important class among these is a course titled "The Gospel and Culture." In this class, students are taught holistic definitions of what culture is and what the gospel means, and then combine the two to study how the Church has engaged with culture throughout the ages. Finally, once these building blocks are in place, students are invited to engage with the tough and often controversial subjects that permeate American culture. Through facilitated discussion and thought-provoking assignments, students discover that there is often more than one way to think about these issues as followers of Jesus.
"Students are already having conversations about hot topic issues," says Kevin A. Hall, 63, an associate professor at Northwest University who is teaching two sections of the course this fall. "But this class gives students an option to have these conversations in a healthy space that is focused on Christ. Students learn how to disagree without being disagreeable."
Hall incorporates real-world scenarios into lectures. Each week, he interviews an expert in the topic at hand during one of the class sessions. By modeling how to have a difficult conversation, students gain the tools they need to successfully enter the workforce and develop healthy friendships, marriages, and lifelong relationships that tackle conflict in honoring and productive ways.
"If we shy away from inviting students to wrestle with hard topics, then we simply aren't doing our jobs," says Ziefle. "Before they graduate, we want our students to understand how to think biblically about difficult issues and then practice Christian behavior when those conversations are held."