A Providential Move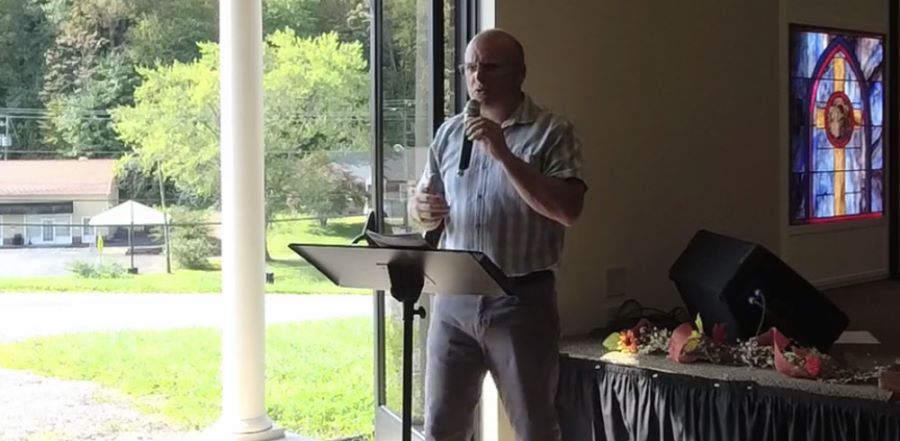 Don't miss any stories. Follow AG News!
When
Ferrum Faith
made plans to relocate from the rural setting where it began 56 years ago to the southwestern Virginia town of Ferrum, adherents of the Assemblies of God congregation had no idea the coronavirus would shut down services before they could begin at the new location.
Pastor Adam C. Coombs, 47, says the congregation kept rolling because of internet connections available in the small community that had been unavailable in the rustic setting.
"We got the worship team together and went completely online at the new facility," Coombs says of the mid-March shift after the state limited indoor gatherings to 10 people. "We couldn't have livestreamed at our old location. With God's grace, we were able to hit the ground running."
After restrictions relaxed in late May, Ferrum Faith began holding drive-in services, still an option after in-person worship resumed in the summer. Because the door to the parking lot is close to the worship center, Coombs delivers his messages over a loudspeaker that can be easily heard outside.
Sermons are available
on YouTube.
The church purchased the property in 2009. In addition to holding Wednesday night services there, the church used the facility as a community ministry center. Recently, adherents joined
Convoy of Hope
there to distribute 29,000 pounds of frozen food to area residents.
H.L. Nolen, deacon chairman, says such activity reflects a desire to reach more people. After several discussions, the board agreed a more central location would help reach that goal. Nolen, 64, says the transition has placed Ferrum Faith in the middle of a mission field, half a mile from the 1,000-plus students at Ferrum College, a private school associated with the United Methodist Church.
"Pastor Adam has made wonderful inroads with leaders at the college," Nolen says. "We can produce ministry tailored to young students and hold events that allow them to get off campus."
However, Ferrum Faith is still in the midst of adjustments. Its new facility is one-fourth the size of the old building. That's why the church broke ground in late September on a 3,000-square-foot building that will house a sanctuary, office space, and classrooms.
In the meantime, the fellowship area of its former outreach center is hosting worship services. Despite pre-pandemic attendance of 100 shrinking to around 60, Coombs believes the future is bright. Its more central location, proximity to the college, and livestreaming of services is enabling the congregation to reach more people.
"We're believing God for the people nobody else is reaching," says Coombs, a former upstate New York resident serving in his first full-time pastorate. "I pray,
God, send us the people you sent to David — the people who are distressed, discontented, and in debt
. Those are the ones David used to build a mighty army."