Being Real With the Hometown Crowd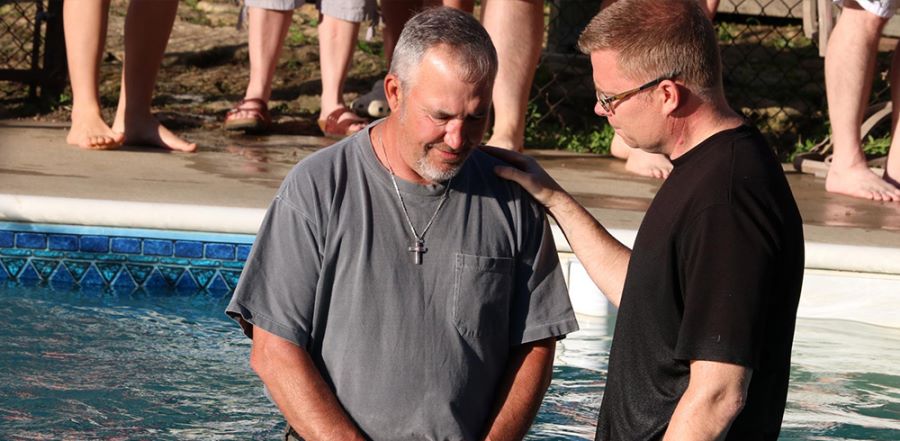 Don't miss any stories. Follow AG News!
When Pastor Steve T. Larson felt called to plant a church in 1994, he sensed a prompting to do so in his hometown of Kasson, Minnesota, which has a population of 6,000. Today, Community Celebration Church is situated on a county road between Kasson and nearby Byron (population 5,000).
In its rural location, the church's three Sunday services draw upwards of 600 worshippers. On June 1, Larson baptized 25 new Christians.
Larson says the decision to return to Kasson after graduating from North Central University wasn't a given.
"I grew up here, but I didn't want to return to Kasson when I left," Larson says. "I wouldn't be here if I didn't feel like God had called me here."
Larson answered the call in 1996, when Community Celebration Church held a launch service with 65 in attendance. The congregation experienced steady growth in the following years, meeting in the American Legion building in Byron before moving into the town's elementary school.
In 2002, however, the church nearly shut down. As Larson battled depression, the church's weekly attendance fell from 200 to 50.
"I felt a sense of hopelessness," Larson recalls, "and I didn't possess the tools I needed to deal with conflicts that were arising in the church."
Larson prepared to leave the ministry, but members of the church encouraged him not to make a final decision until he finished a three-month sabbatical. During the time away he learned strategies for self-care.
After the sabbatical, Larson opened up to those in the congregation about his personal battle. Larson says the Holy Spirit used his vulnerability as a catalyst for growth, and helped shape the church's vision.
"I thought it was selfish to care about my own needs, but I realized that if I'm not healthy, I can't help others become healthy," Larson says.
Part of the struggle involved clashes with those at the church. Larson says the first step to dealing with conflict involves recognizing they are part of human nature.
"I had a fantasy view of church, so when I encountered people in the church who didn't act like Christians, I was thrown for a loop," Larson says.
Community Celebration constructed its building in 2005, gaining credibility in nearby towns.
Cameron Baker grew up at Community Celebration Church and returned to serve as the church's youth pastor after completing his degree at North Central University in 2011. Although the church more than doubled in size during his college years, Baker recalls the consistency of the church's vision.
"We want to welcome people who don't have it all together and give them a sense of belonging," Baker says.
Larson has modeled this vision to the church by inviting his staff to set monthly goals for outreach in Kasson and the surrounding communities. Five years ago, Larson began attending a local business club in order to build relationships and learn about the concerns of local leaders.
Baker, who regularly spends lunchtime at the local high school to meet and talk to students, says the staff's intentionality has taught him what missional living looks like in a rural context.
Much of the church's recent influx has resulted from a come-as-you-are message that appeals to young families moving to the area to work in nearby Rochester, which is 10 miles east. Yet Larson acknowledges the driving force behind Community Celebration Church's growth is people believing it is a safe place to be broken and real.
"I opened up to the congregation about my own struggles, and I continue to do that," Larson says. "I have learned firsthand that the church, through our own brokenness, can become wounded healers."