Bilingual Outreach in Rocky Soil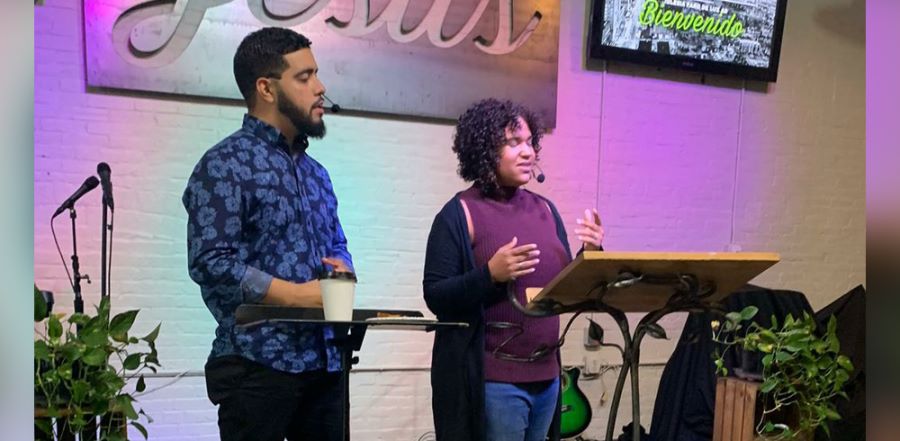 Don't miss any stories. Follow AG News!
Rey and Lissette Brito
, graduates of
Northpoint Bible College
, planted
Iglesia Faro de Luz
(Lighthouse Assembly of God) in Manchester, New Hampshire, in 2017 with only three people. Through language courses, positive relationships, discipleship, and prayer, the church has grown to 20 attendees a week.
Although
Pew Research Center
classifies New Hampshire as the least religious state, the Britos say they encounter many individuals who've had negative experiences at church. The idea of a healthy Christian community is foreign to many residents of the area, they believe.
"The majority of our members have come from churches where they were hurt or humiliated," Rey says. "Their experiences really marked them and their faith."
Brito notes hosting outreach events is difficult because so many residents have a poor perception of church.
"They were judged by what they wore or their hairstyle, and called sinners and rebellious children," Brito says. "It is a big barrier because when they think of church, they associate us with their negative experiences."
The Britos recognize the importance of personal, caring relationships.
"They are tired of only hearing about Jesus; they need someone to show them who Jesus is," says Brito, 24. "We need to invest in individuals and the community."
The Britos say they always felt called to minister in New England. Lissette began her ministry as a missionary associate with Chi Alpha Campus Ministries at the
University of Vermont
. A month after she finished her three-year Chi Alpha assignment, she and new husband Rey had the opportunity to plant a church in 2017.
"Some people told us we were too young or our vision was too big," says Lissette, now 27. "But we knew God called us here. If He called us, He will be with us."
As a student at
Northpoint Bible College
, Rey attended Spanish Assembly of God Church in Lawrence, Massachusetts, where Ramon Luis Hernández, the missions director for the
Spanish Eastern District
at the time, came to speak on the call of God and shared the need for planters in Manchester.
"I asked if anyone there felt the power of the Holy Spirit on his life to take on this challenge, and Rey Brito came up," recalls Hernández, now involved in revitalizing a church in Indiana.
Rey chose to attend Northpoint years earlier because of the chapel services he attended during a Campus Experience weekend.
"I knew I definitely needed to be in a place like that to prepare me for my call to ministry," Rey says.
Hernandez believes the Britos have a unique ministry partnership.
"They team preach and take turns translating for each other," Hernandez says. Hernandez, 75, also helped Rey through the process of becoming a missionary associate with Assemblies of God U.S. Missions
Intercultural Ministries
.
The Britos, who have a 1-year-old son, Gideon Emmanual, use their bilingual abilities in partnership with the leadership of
L!fe Church
, the Manchester church from which Iglesia Faro de Luz rents space for Sunday services. In September, the two congregations teamed to start providing English as a second language classes in the community of 112,500. Every Monday night, an average of 23 students come to learn English — and to hear about Christ's compassion. A few people currently attend Iglesia Faro de Luz because of the ESL class.
"We are meeting a physical need and a spiritual need," Lissette says. "We are big on relationship inside and outside of the class. We believe this will lead to conversations."