Bondage Broken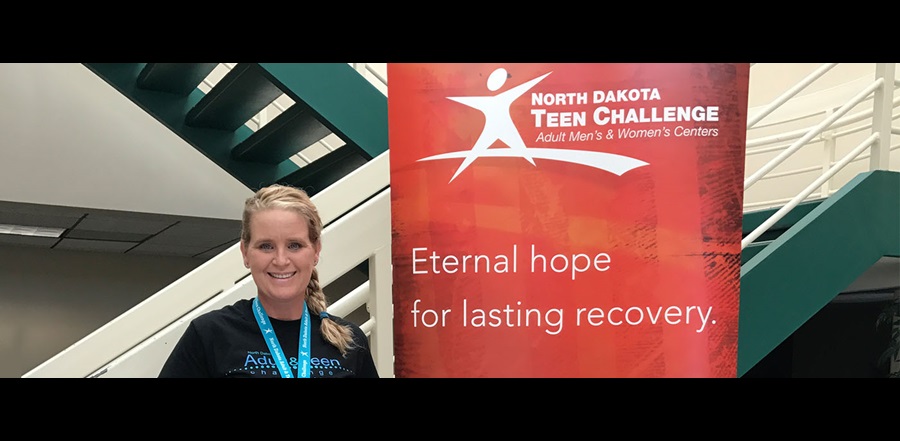 Don't miss any stories. Follow AG News!
Jill E. Moss discovered in seventh grade that she could gain attention for behaving badly.
"I took on the role of the wild child," Moss says. Hanging out with destructive peers and smoking marijuana became mainstays in her life.
Jill's devout, churchgoing parents, David and Connie Spilman, had no clue their daughter rejected their belief system.
"She was such a fun, loving, alive child who lit up a room," remembers Connie Spilman.
"I shut out anything to do with God," Moss says. "I wanted to be the opposite of my family."
Jill's parents discovered the depths of her drug dependency and sent her to a rehabilitation treatment center at 15.
"We were just devastated when we found out she was doing drugs," Spilman says. "We had raised her in church, and I was in denial that she was doing the things she was doing. We thought the Lord would take care of the situation immediately."
On the contrary, at 17, Jill — already in and out of another center — got pregnant by a 22-year-old man who wanted nothing to do with the baby.
Austin, born 3 months prematurely, lived only 22 days in 1992. Moss held her 1-pound, 15-ounce son for the only time just before he died in a neonatal intensive care unit.
Anger at God and depression followed — along with a long-term addiction to methamphetamines. Moss managed to keep a job as a server at a café, but every night after work she went drinking in a bar. By the age of 32, Moss habitually smoked meth, resulting in homelessness.
Her parents, fearful of what would happen to their only daughter on the streets, often put her up in hotel rooms. Connie Spilman blamed herself, figuring she had failed as a mother.
"I kept wanting to intervene," says Spilman, now 73. "I didn't give it over to the Lord completely. I kept thinking I could fix her."
"My parents enabled me," Moss says. "In retrospect, I used them."
A decade ago, Jill married Daniel Moss, who she met in a bar. More drug use and car theft ensued for the couple.
"I just wanted to get high," Moss says. "We worshipped drugs."
At the time, Jill's father David worked as a fundraiser for Adult & Teen Challenge of Mid-America in Cape Girardeau, Missouri. U.S. missionary Jack Smart, director of the facility at the time, counseled the Spilmans to stop rescuing their daughter. Perhaps God wanted her behind bars, he suggested.
Jill enrolled in an Iowa Teen Challenge center, which is now defunct.
"I started believing in the Lord at Teen Challenge," she says. "But I wasn't ready to face a lot of the pain of the past. I didn't understand what it meant to make Jesus Lord over my life. Satan twisted a lot of things in my mind. My identity was in drugs and criminal activity, not in Christ."
Subsequently, Moss took off, 11 months into the 13-month program.
Another eight more years of meth addiction followed. Moss believed she had burned her bridges to God due to the needle marks and scars on her arms and neck. She felt ashamed and worthless.

By October 2015 Moss had reached bottom, and her parents no longer showed interest in keeping her off the streets or out of jail. More than two decades into their daughter's drug dependency, the Spilmans adopted a tough-love stance. That ultimately contributed to Moss — exhausted from abusing her body — seeking a return to Teen Challenge and away from the old haunts and meth environment of southwest Missouri.
Moss called her mom and declared she wanted to enroll in North Dakota Adult & Teen Challenge, a ministry of Assemblies of God U.S. Missions. So, with her parents Jill made the 975-mile journey from Springfield, Missouri, to Mandan, North Dakota.
"My parents wouldn't drive me across the street, but they would drive me to North Dakota," Moss remembers.
Moss graduated from the 13-month program in November 2016, and stayed an extra six months as an intern.
"Teen Challenge uses the tools that brought Jill back to the Lord," Spilman says. "The Lord put her there because of the discipline in the program. We are indebted to Teen Challenge the rest of our lives."
Moss was baptized in March. She is a youth volunteer at New Song Church in Bismarck.
Spilman says the personality and confidence of the bubbly child she once knew have returned. Where they once couldn't stand to be in the same room with each other for more than five minutes, Connie and Jill's relationship has mended.
"It's amazing how God can make a hardened heart soft again," Spilman says. "She talks about God most of the time."
Those long years in the wilderness are reassuring to others enrolled in the North Dakota Adult & Teen Challenge program. An attractive 43, Moss doesn't appear to be someone ravaged by drugs.
Phil Wolverton, executive director of the facility, hired Moss to be the full-time receptionist and to serve as liaison with churches for Awaken events.
"The first thing I want people to see when they come through the door is her smiling face," says Wolverton, 56. "She has the temperament of love, joy, and peace."
The long-term addiction Moss overcame offers a beacon of hope to the newcomers, according to Wolverton, who spent time in prison and overcame a 15-year addiction to heroin. The North Dakota Adult & Teen Challenge is the only long-term faith-based recovery program in the state, with 26 men and women residents.
"I don't have to live in the past and say I'm an addict," Moss says. "I was making the choice to go my own way and to be an addict. Now I choose a better life."
Meanwhile, Daniel has graduated from a faith-based treatment program, and is anticipating joining Jill after he is released from prison in October.
"Even in my brokenness when I wanted to give up and die in this bondage, God pulled at me and never left my side," Moss says. "Putting Christ first is the key to staying sober. Every day I invite Him in. I no longer a slave to addiction."