Broadcaster Switches to Ministry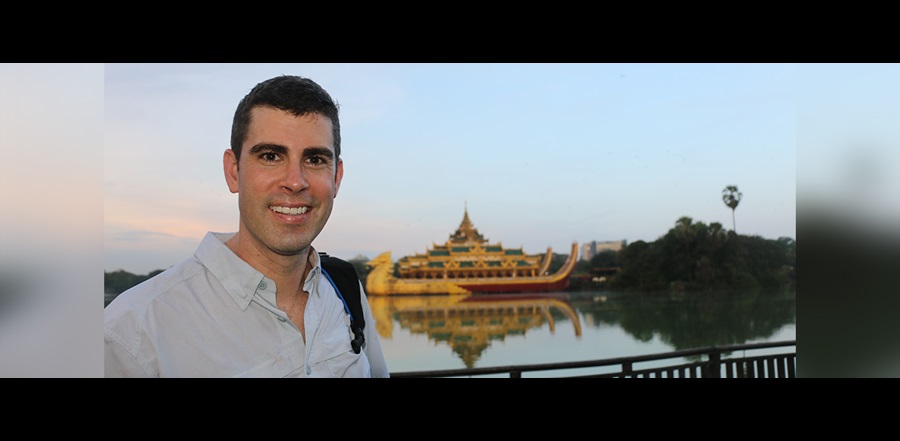 Don't miss any stories. Follow AG News!
Tychicus is Tom Murray's favorite biblical character. The obscure missionary companion of the apostle Paul is mentioned three times in passing in Paul's letters, but it's the other two references, Colossians 4:7-8 and Ephesians 6:21-22, that intrigue Murray.
In those verses, Paul commends Tychicus for his faithful ministry service as well as his thorough reporting abilities. Murray is a broadcast journalist turned pastor.
After Murray graduated in 2004 from Arizona State University, he relished working as a reporter and weekend anchor at KAAL-TV, an ABC affiliate based in Rochester, Minnesota. However, Murray experienced difficulties leaving the carousing lifestyle behind.
"In college, I was chasing a lot of the wrong things for the wrong reasons," says Murray, 35. "I was spending too much time in the bar."
Realizing he needed help to make a significant life change, Murray began accompanying different friends to their church services. The first week he attended Cornerstone Church in Austin, Murray responded to an altar call invitation from Pastor David Simerson, who discipled him during the next several weeks.
Murray moved to Milwaukee in 2007 and started working at NBC affiliate WTMJ-TV. He met his future wife, Jennifer, at the young adults group at the suburban Oak Creek Assembly of God. Tom and Jennifer wed in 2009, as he continued working as reporter and weekend morning anchor.
Independently, several Christian friends asked Murray if he thought about becoming a minister. Murray prayed about it, and consulted with Oak Creek Senior Pastor Jerry Brooks. Brooks, who has been at the church since 1979, saw Murray's ministry potential and encouraged him to enroll in Global University. Murray is close to finishing biblical and theological distance learning studies.
"Tom has the ability to take a big story and break it down into a sound bite presentation that both makes sense and is engaging to the viewer," Brooks says. "Because of his journalism background, he can pull out the most important pieces of a story and weave it together so that when it's completed there is the whole counsel of God."
As Murray's TV contract expired in 2015, Brooks asked him to join the staff as missions and Christian education pastor at Oak Creek, which has more than 2,500 weekly attendees. In addition to leading the Wednesday night Life Together Bible study and Sunday morning Power for Living groups, Murray's portfolio involves recruiting congregants to go on foreign mission trips. The church sends people somewhere virtually once a month, and Murray began taking trips while still employed by the TV station.
Murray witnessed medical and construction teams using their expertise on such outreaches, and wondered why he shouldn't do the same with his skill set. Brooks connected Murray with Assemblies of God World Missions communications personnel. Soon, Murray began shooting missions trip videos that AGWM produces for churches, including footage of rebuilding efforts in Vanuatu after a cyclone, refugee camps in France, and an upcoming account about the launch of a new FireBible in Myanmar. Murray delights in his role as a pastor-videographer chronicling the impact of the gospel.
"Our staff includes four full-time videographers," says AGWM Communications Director Andy Raatz. "We create nearly 100 videos a year, and it's a real asset to be able to call on additional personnel, like Tom, for key projects. Tom has a heart for missions, as does his church."
"I didn't run away from journalism," Murray says. "Instead, I ran toward God in a greater capacity than I ever imagined. Whereas working in journalism gave me the privilege of a front-row seat to current events, serving in ministry gives me a front-row seat to see lives changed through Christ."
When she wed, Jennifer — who has AG pastor and missionary ancestors on both sides of her family — never imagined Tom would become a full-time minister. Jennifer is glad she no longer has to wonder whether her husband will be called away from home for a breaking story.
"I'm so proud that Tom is following God's greatest call to tell people about Jesus," Jennifer says. "His heart has been changed for lost people."
Jennifer is a part-time medical financial consultant, but for much of the time she cares for the couple's three children: Savannah, 6; Dahlia, 3; and Tucker, 1. She also is on the church worship team.