Business Inspiration at Church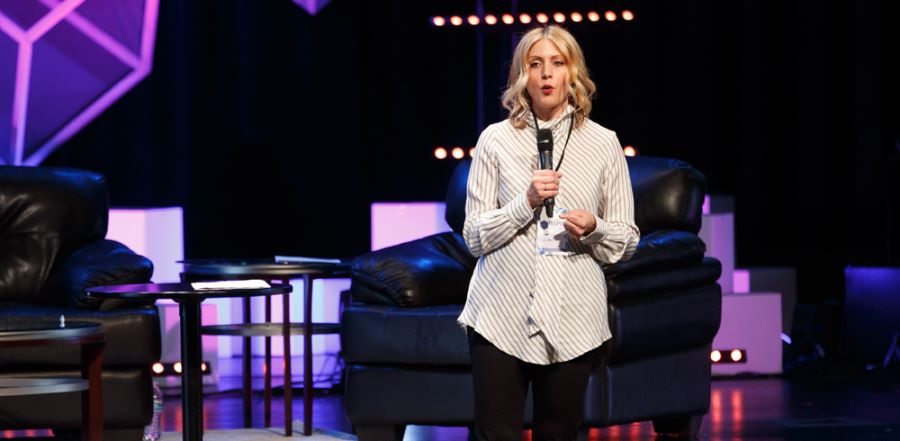 Don't miss any stories. Follow AG News!
Jere S. Stille, chief financial officer of Boeing South Carolina, has attended Eastridge Church in Issaquah, Washington, for seven years. For the past three years, he has joined other high-level business leaders to teach at Eastridge's annual Inspire Conference, which draws ministers and businesspeople from around the Seattle area.

"It's a venue that brings a business aspect and asks, How do we as leaders have a Christian presence in the marketplace?" says Stille, 49.

Stille has led sessions on career-building, managing effective teams, and achieving work-life balance. Other speakers at the one-day conference have included an executive vice president for Starbucks, a retired two-star admiral with the Coast Guard, a senior designer for Nike, the head of customer experience with JP Morgan Chase bank, an engineering manager at Microsoft, and a retired Navy SEAL. Nearly all attend Eastridge.

Lisa A. Langhoff worked her way up from the sales floor to become the national women's retail director at Nordstrom. She attends Eastridge's West Seattle campus and leads small groups and Bible studies.

"Inspire is an incredible ministry opportunity for the body of Christ," says Langhoff, 40. "A lot of us work in secular jobs where the voice of the Spirit can be quieted by secular society. As Christians, we are called to tell people about Jesus and build the kingdom of God. Sometimes that's harder to do when you're under the authority of a business or worried about whether you'll be judged for your beliefs."

Langhoff spoke this year about overcoming fear to fulfill one's purpose in the marketplace. She says people plan for the conference months in advance, with some fasting before the March 14 event in hope of a spiritual breakthrough.

"The reality is that God strategically placed each of us in the jobs we have to be light in the world," Langhoff says. "This is a really important time, equipping people with skills to grow."

Steve M. Jamison, pastor of Eastridge's multisite congregation of 3,000, says Inspire began as a gathering of local pastors and ministry leaders, then added a commerce emphasis.

"It's phenomenal what businesspeople bring to the table," Jamison says. "Until you start to open a door for business leaders to share their heart and expertise, you may not even know who is in the congregation. Once that door opens, you find leaders are drawn to the opportunity to share their faith in the marketplace."

Inspire now draws 500 attendees from two dozen churches.

"It challenges them to see that there are quality people who have not compromised themselves to get to the top of major corporations, and are in key leadership positions," Jamison says. "People walk away thinking, I'm part of God's bigger work. Every day when I go to work I'm not serving a corporation, I'm serving God."

Stille, who also serves as an elder at Eastridge, runs into employees at Boeing who attended the conference and appreciated the insights he shared.

"This has been a high mark for us as a church," Stille says. "We've seen the fruit of it in growth in the church, and with the conference getting additional momentum."

The one-day conference of breakout and main sessions is preceded by a night of worship and a Wednesday night meeting, which this year featured a message from AG Executive Presbyter Rob Ketterling, founder and lead pastor of River Valley Church, a multisite AG church in Minnesota.
Top Photo: Lisa Langhoff speaks about overcoming fears in the marketplace.
Bottom Photo: Jere Stille has spoken at the conference the past three years.