Capitalizing on Opportunities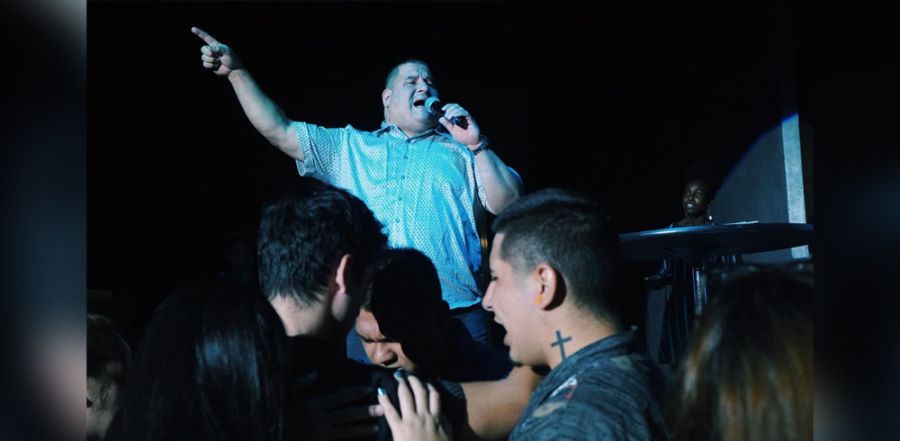 Don't miss any stories. Follow AG News!
Mark A. Vega nearly allowed a ministry opportunity to get away before the Assemblies of God minister realized it answered his prayers.

Vega is pastor of Ignite Life Center in Gainesville, Florida. The church has an affiliated Ignite School of Ministry that has gained recognition from the AG.
In 2021, Vega added another role to his ministry, as an endorsed AG chaplain. An adherent of the church asked Vega to visit her imprisoned son at Lake City Correctional Facility in Florida.

As he dropped off a Bible and Christian literature at the institution, the warden asked Vega if he would like to become chaplain at the privately run facility to replace another AG chaplain, the retiring Ralph A. Minister. Vega didn't take to the idea at first. But after he visited the Chaplaincy Ministries booth at the General Council in Orlando, he decided to become a chaplain.

"Initially, I wasn't interested, but then soon realized this was an answer to my prayer, especially since the population is comprised of young men ages 18 to 24," recalls Vega, 51, who served as baseball chaplain for the New York Yankees during their spring training games in Florida from 1999 to 2013. "There was a renewed desire and impression upon my heart to serve as a chaplain again in the military or other institutions."

Eddie Johnson, assistant warden at Lake City Correctional Facility in Lake City, says Vega "brings an aura of caring and compassion that is very much needed."

"From the first day he arrived, he has made a huge impression," Johnson says. "He shows an ability to understand the policies and procedures while providing a high level of religious services to all denominations. Chaplain Vega provides a message of inspiration that always leaves everyone feeling encouraged."

Even without taking on the chaplain role, Vega has varied ministry efforts. He and his wife, Lisa C. Vega, started Ignite Life Center (ILC) in Gainesville in 2007. ILC took over an existing facility of one city block, comprised of six buildings and a parsonage.

The couple launched the Ignite School of Ministry (ISM) in 2006 in Tampa, Florida, with seven students. ISM, originally called the Ignite Internship Program, involves a nine-month program created to develop young men and women into ministers.

Students receive two years' worth of Bible institute training in the nine months, allowing them to qualify for credentialing with the AG. By 2013, Ignite evolved into a 3-year school of ministry, enabling students to seek a degree with the University of Valley Forge because the ministry is an extension site. Since ISM started, more than 1,500 students have graduated.

"We have seen the undeniable transformation of young people who are now living for what matters most," Vega says. "Many are serving in a variety of ministerial and leadership capacities throughout the nation and world."

Nicole Y. Gomez, 31, attended ISM from 2012 to 2015.

"After being actively involved in a lesbian lifestyle, the Lord delivered me at Ignite Life Center and called me to Ignite School of Ministry," Gomez says. "Through the school, and Pastor Mark's discipleship, I was able to be transformed from a hopeless and purposeless person to one who had direction and wholeness for my life."

Since graduating from ISM, Gomez has served as an associate pastor and most recently as the center director for a shelter.

Lisa C. Vega, 47, notes that many ILC leaders are homegrown and alumni from the school of ministry.

"We have been able to build a strong core leadership team that greatly helps support the various ministries, providing Mark with the flexibility to function in multiple capacities," she says.