Career Calling Intersection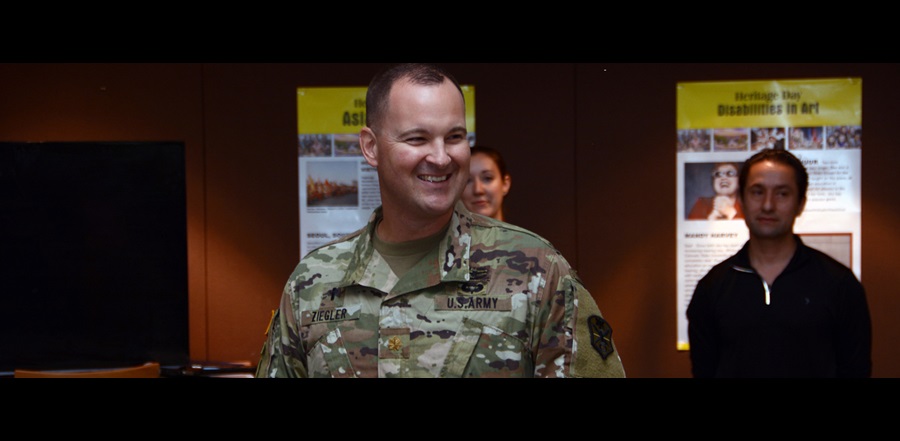 Don't miss any stories. Follow AG News!
Joshua J. Ziegler's Army career started in July 2001 — two months before
coordinated attacks
by terrorists killed nearly 3,000 people on American soil. He served a tour of duty as an enlisted soldier, including nine months in Afghanistan during Operation Enduring Freedom.
The New Orleans native sensed a call to ministry while attending youth camp as a teenager. For years he didn't understand how God could reconcile his desire to be a pastor with the duty he felt to serve in the military.
"I had a wrong understanding about being a chaplain," Ziegler says. "I thought it was a geeky guy sitting behind a desk, unable to tell anyone about his belief system."
During his four enlisted years in the Louisiana Army National Guard, Ziegler learned differently, seeing chaplains in action explaining how Jesus impacts their faith.
"I understood you could be called to more than one thing at a time," says Ziegler, who went to Assemblies of God Theological Seminary to obtain a Master of Divinity and became a U.S. Missions endorsed
chaplain
. "Chaplaincy fulfilled how God made me." Chaplaincy Ministries is a department of U.S. Missions.
In his more than a decade as an active duty chaplain, Ziegler has served as a battalion chaplain who spent a year in support of Operation Iraqi Freedom, battalion chaplain deploying again to Afghanistan for Operation Enduring Freedom, and student at the U.S. Army
Chaplain Center and School
at Fort Jackson, South Carolina.
Ziegler, who holds the rank of major, is highly decorated. His honors include receiving the Bronze Star Medal, the Army Commendation Medal with three oak leaf clusters, the Combat Action Badge, and the Parachutist Badge.
Since January 2018, Ziegler has been brigade chaplain at the U.S. Army
National Ground Intelligence Center
in Charlottesville, Virginia. One of the primary functions of the center is to analyze foreign ground forces and equipment. The vast majority of employees are Department of Defense civilians. Ziegler sees his role as providing for the religious needs of military service members, defense contractors, and civilians with whom he interacts. For those of non-Christian faiths, he is a missionary for Jesus.
"Much of it is the ministry of presence," says Ziegler, who has contact with 2,000 people at the center. "I walk around and talk to people, dialoguing with respect. I try to find out what their common needs are."
Brenda K. Risner, an Army civilian training specialist, believes Ziegler's cheerful personality facilitates understanding.
"He does a good job trying to connect people — veterans, churchgoers, residents of the community — some of whom are here for a limited time," Risner says. "He tries to support everyone, both military and civilian."
At quarterly luncheons, Ziegler provides leadership training on how faith intersects with morally complex issues. In addition, he conducts moral leadership training in occasional half-day or all-day off-site sessions.
Ziegler and his wife of 21 years, Jamie Lynn Ziegler, also participate in daylong or weekend marriage conferences and workshops. Jamie's Master of Art in Counseling enables the couple to take a team approach to teaching. Ziegler's father, Jonathan, has been lead pastor of
Northlake First Assembly of God
in Covington, Louisiana, for over two decades.