Convoy of Hope Receives Unusual Donation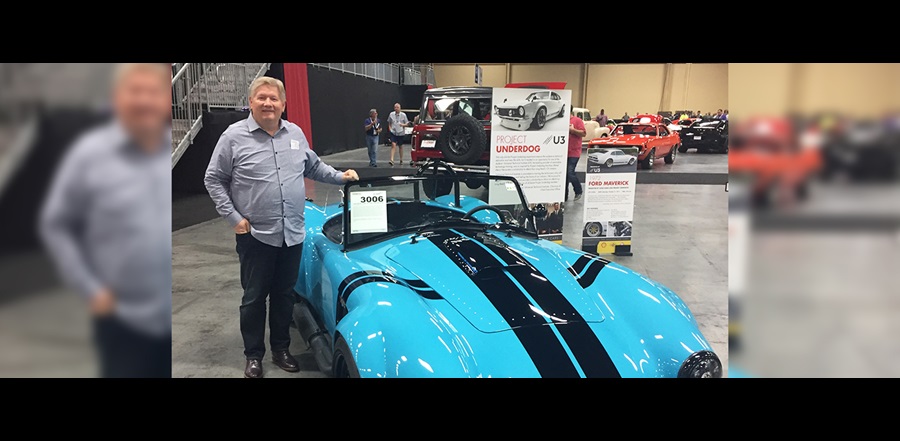 Don't miss any stories. Follow AG News!
Some of Convoy of Hope's biggest supporters and partners are Assemblies of God programs such as Boys and Girls Missionary Challenge (BGMC), Speed the Light (STL), AG World Missions, and individual AG constituents who support the work of the compassion organization. Convoy of Hope also receives support through other entities and fundraising efforts such as concerts and online events and even through some famous personalities.
However, this weekend, Convoy of Hope, which has been delivering millions of dollars-worth of relief supplies to Texas, Florida, Puerto Rico, British Virgin Islands, California, Mexico, and other locations suffering from the impact of recent hurricanes, flooding, wildfires, and earthquakes, received an unusual gift.
A car.
But it wasn't your everyday "drive-to-work" vehicle. It was a rare 1965 Shelby Cobra re-creation — a true roadster!
According to Convoy of Hope's national spokesperson, Jeff Nene, on Saturday at a car show in Las Vegas, the Shelby Cobra re-creation sold at auction for $150,000. The Shinn Foundation then donated all the money for the sale of vehicle to Convoy of Hope to assist with the organization's hurricane relief efforts.
"Thank you to George Shinn and the Shinn Foundation for their tremendous support," states Hal Donaldson, president and co-founder of Convoy of Hope. "Because of our great partners and friends, we are able to give hope to those who need it most."