Convoy of Hope Sending Relief to Texas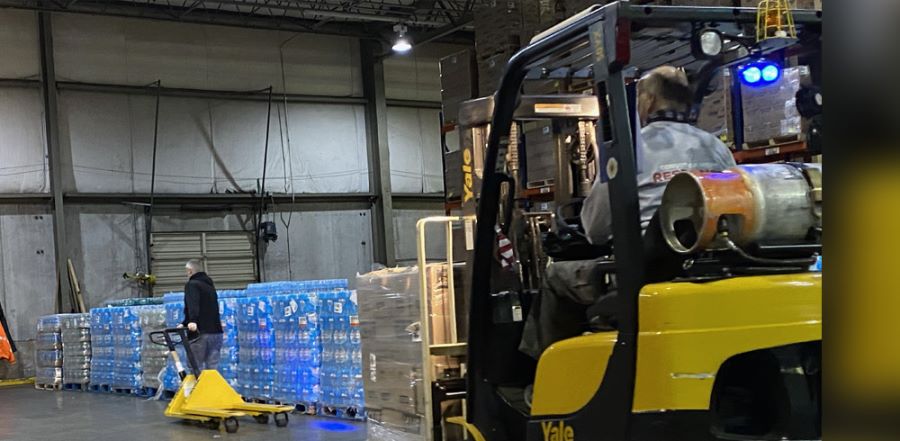 Don't miss any stories. Follow AG News!
Convoy of Hope has already deployed 10 trucks of relief to Texas in response to the subfreezing temperatures sweeping the state, with more trucks expected to be sent. The trucks are full of bottled water and cleaning supplies, which local partners will distribute to those in need.

At least 20 people are reported dead and up to 4.1 million were without power in Texas as a result of the frigid temperatures. Although the numbers without power has been drastically reduced to several hundred thousand, a reported 12 million are now without safe drinking water.

"Texas is experiencing an unprecedented crisis because of the extended period of time temperatures have been so low, creating an emergency situation like never before," states Ethan Forhetz, national spokesperson for Convoy of Hope. "People there are suffering and lives are being lost. Millions lost power and are without drinking water. We saw an opportunity to help and show God's love to our neighbors by sending much needed water to several sites in Texas. We are partnering with several churches in Texas to deliver drinking water to people who have been without for so long. Convoy of Hope will continue to send trucks — and hope — for as long as Texas needs it."

Due to the freezing temperatures that are out of the ordinary in Texas, thousands of water pipes have frozen or burst. Cuts in power from freezing natural gas pipelines disrupted the water supply to several areas. The water supply for entire towns was shut off completely after losing power at their water treatment plants. A boil order is now in effect for several days before the water in these communities will be safe to drink.

According to Forhetz, a number of Texas AG churches are being (or soon will be) used for distribution of relief supplies, including: Local Church in Tomball, Hi-Way Tabernacle AG in Cleveland, Conroe AG in Conroe, Faith Church in Houston, Cornerstone Church in Conroe, and Dayspring Church in Santa Fe. Forhetz expects additional locations will be added as requests for relief grows.

"Our partnerships with local churches and organizations are essential to our disaster relief efforts," says Nick Wiersma, vice president of Disaster Services for Convoy of Hope. "They enable us to respond quickly in times of crisis, and provide aid to those who desperately need it."

Forhetz says that each Convoy of Hope truck can carry more than 1,500 cases (36,000 bottles) of water. Convoy is also sending blankets, food, and cleaning supplies as part of its relief effort. For more information about Convoy of Hope's ongoing efforts in Texas and worldwide, see its website.