Defying the Foster Odds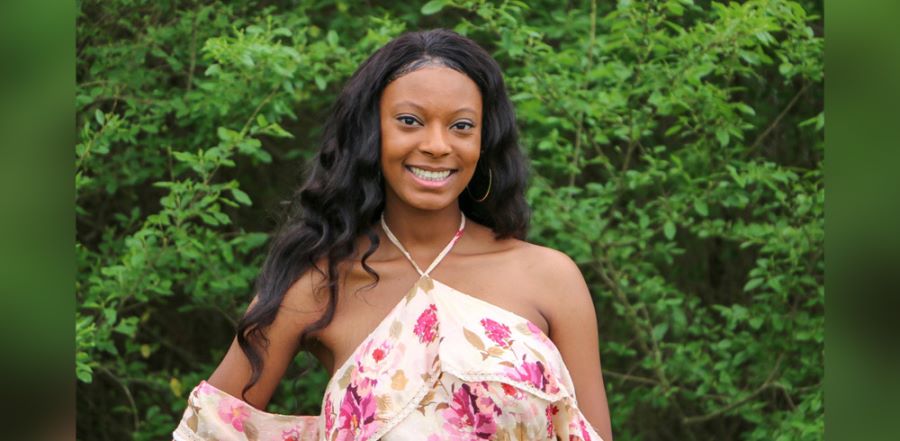 Don't miss any stories. Follow AG News!
Statistically, the outcomes for children who age out of the foster care system are bleak, including figures that show they have less than a 3 percent chance of earning a college degree.

But Savannah Moore — a resident of COMPACT Family Services' Hillcrest Children's Home in Hot Springs, Arkansas, from elementary school through high school — is beating the odds and then some.

Moore graduated from Henderson State University in Arkadelphia this month with a Bachelor of Human Services and Social Work. In the spring of 2021, Moore — who turns 23 in June — will begin graduate work for two master's degrees: in social work from the University of Arkansas and in mental health counseling at Henderson State University.

At an early age, Moore's family encountered hard times, from mental health struggles to incarceration. Moore's oldest brother Steven often cared for his three younger siblings after her parents divorced.

Moore's mother attended St. Mark Baptist Church in Little Rock, Arkansas, and members noticed the family needed assistance. The church worked with the Department of Human Services to help the family stabilize. At the age of 7, Savannah and her 9-year-old sister, Searci, moved to COMPACT Hillcrest Children's Home. Savannah stayed 14 years and Searci also remained until graduation, and stayed an additional two years at the Hillcrest Transitional Living Center.

While at COMPACT, many people surrounded the girls with love and support. Through the years, Moore stayed closely connected to her biological parents through phone calls, visits, and weekend trips. She also had houseparents at COMPACT who cared for her daily emotional, physical, and spiritual needs.
Alice and Ervin Ellsworth developed a relationship with Moore, first as her relief houseparents and later through various staff roles. They have seen her grow and mature over the years. Much of their relationship developed while playing sports together in the gym.

"Savannah wanted to succeed," Alice Ellsworth says. "Savannah has drive; she is intelligent and willing to work hard."

Moore had to learn to trust parental figures at the home. Early on, COMPACT experienced a high houseparent turnover rate.

"At first it was difficult to form relationships with houseparents because some of them didn't stay very long," Moore says. But by junior high, I became very close to a few of them, and I still communicate with them to this day."

As a child, Monday through Friday consisted of school, playtime, meals, and homework. But special activities occurred on weekends, including going to Magic Springs Theme and Water Park many Saturdays and attending Legacy Church on Sundays.

After church on Sundays, Moore and her housemates enjoyed having a picnic, going fishing, or participating in a game night. Often, outreach groups from churches came on campus to offer activities for the kids.

As a teenager, Moore participated in sports and band, while maintaining an excellent academic standing at her school. She spent some weekends with host families, including houseparents who took her with them on trips.

"I had a lot of freedom because I had a lot of activities at school," Moore says. "I wanted to be normal in the best way possible."

Moore believes her experience growing up at Hillcrest changed her tremendously.

"The person I am today is because of Hillcrest," she says. "They changed my whole perspective of life and foster care."

Her years at the home helped her decide her future career. Like many college students, she changed her major three times while in school. She began college pursuing her childhood dream to be a nurse. Then a criminal justice degree caught her eye. Finally she realized she wanted to try to bring hope to others, just as happened to her.

"I want to help kids in the system see they can become what they want to be," Moore says.