Full Circle for Gavin Brown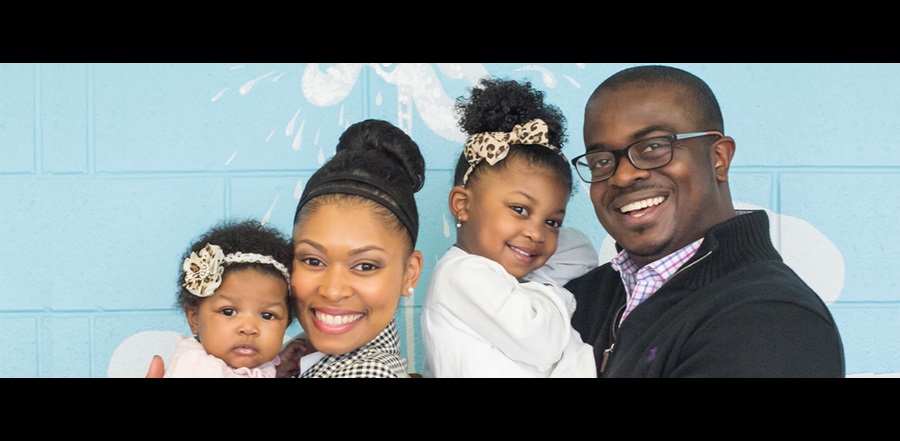 Don't miss any stories. Follow AG News!
Gavin L. Brown has returned to his childhood church, Lifehouse Church in Beltsville, Maryland, to serve as its first African-American lead pastor.
Brown, 35, grew up in a low-income residential housing complex with his parents and five sisters in Laurel, Maryland. He started attending Royal Rangers meetings, and soon sensed a call to ministry. With the help of the nonprofit organization First Generation College Bound and its Homework Club, Brown graduated high school and attended the University of Valley Forge.
He now serves as board chairman for the Laurel-based First Generation. The organization, which helps struggling students beginning in grade school, provides tutoring and encouragement, offers college application help and financial aid counsel, and follows up as the students prepare for college.
Brown ministered in Maryland churches in Bowie and Lutherville, as well as in Novi, Michigan, before coming full circle to the city of his childhood. His experiences growing up in section 8 housing have made him more sensitive to needs in the community.
This fall, the church donated 75 backpacks to Edwards Elementary School and to the International High School at Langley Park, and provided breakfast the first day back for the 130 faculty members of Laurel High School.
"I had the opportunity to speak to the teachers and let them know we are there to serve them," says the confident Brown. "We are a church that is willing to roll up our sleeves and say, 'This place can be better because we are here.'"
Christine Gilliard-Arthur, a member of the Lifehouse team, concurs.
"Lifehouse Church desires to be cheerful givers," she says. "We believe we can help solve poverty, and connect our time and much-needed resources in our community and beyond by being generous."
The church has hosted five funerals in the first five months of Brown's leadership. Brown is able to understand the grief process his constituents experience. In 2005, Brown's oldest sister Ton, died from a diabetic coma at age 24. Toni was pregnant at the time of her death. A year and a half later, Brown's 22-year- old sister Lisa and her 7-month-old daughter, Labria, were fatally shot in the Brown family's apartment in South Laurel.
"You can't check on the sheep if you aren't with the sheep," Brown says. "I recognize that ministry is messy. People come from all kinds of hardship — financial, marital problems, and lost jobs. I'm not as shaken when these things come up because of what I have experienced."
Brown learned about the ministry of being present when Cornerstone Assembly of God layman Gary Lauffer helped Brown process the family deaths he experienced.
"Gary told me, 'I'm with you, Gavin, for the long haul,' and he has been," says Brown, who married his wife, Shekinah, in 2010. The couple has two daughters, Selah Joy, 3, and Myla Rae, 1.
Gilliard-Arthur says Brown's desire to provide for people in the community is evident.
"Pastor Gavin is authentic, engaging. and connected to everyone around him," she says.
When Brown sensed God moving him back to Maryland, he began conversations about starting a congregation through the Lifehouse Network, a church-planting affiliate in the Potomac Ministry Network.
The day Brown resigned from his position with Brightmoor Christian Church, he received notification about the possibility of returning to his home church.
"I was about to leave the office," Brown remembers. "I was one step out, and the previous pastor texted me to tell me he would be resigning."
The Lifehouse Network is now partnering with Brown in a revitalization project for the 86-year-old church, which will relaunch in January. At one point, the church hosted about 400 attendees on a weekly basis. When Brown arrived to serve as the interim pastor in March, about 55 attended on a typical Sunday. Currently, around 100 individuals are involved in the church.
"God still has us here for a reason," says Brown, who attended a Church Multiplication Network training and launch event earlier this year.